Louisville Freshman Earn First Victory at Poland 20-14 – Freshman Football
Louisville 20, Poland Seminary 14
<<< Previous Vs. Steubenville | Freshman Football Schedule | Next Vs. Tallmadge >>>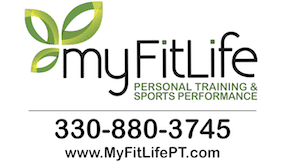 The Louisville Leopards Freshman Football earned a 20-14 road victory over the host Poland Seminary Bulldogs Wednesday Evening at Dave Pavlansky Field. With the victory, Louisville evens its record to 1-1 on the young season.
The Leopards got on the board first when quarterback Gabe Stoffer connected with Owen Dimarzio on a bubble screen that went for a 20 yard touchdown. Louisville's conversion run failed keeping their advantage at 6-0 in the second quarter.
Jimi Crilow, Brayden Elsass, and Bryce Johnson spearheaded the Leopard defensive effort in the first half as they went into the half up 6-0. Louisville continued to shutout Poland through three quarters of action. Micah Bricker recorded a key sack for the Leopard defense as the Bulldogs turned the ball over on downs with about a minute remaining in the third quarter.
Louisville tacked on to their advantage early on in the fourth quarter. After converting a 4th-and-3 from the Poland 22, quarterback Anderson Kandel found Stoffer for a 6 yard touchdown pass off another bubble screen. Elsass ran in the two-point conversion to put the Leopards ahead 14-0 with 7:14 to play.
The Bulldogs got into the endzone on a 2 yard quarterback sneak and ran in the conversion try. That cut the Poland deficit to 14-8 with 5:03 to play.
Louisville answered back less than two minutes later. Dimarzio scored on an option run from 5 yards out to put the Leopards ahead 20-8 with 3:18 to go. The touchdown was setup by a 40 yard Kandel to Stoffer completion on the play before.
The Bulldogs inched closer with a 6 yard touchdown pass with 24 seconds to go, but the Leopards would prevail 20-14 for their first victory.
UP NEXT: The Louisville Leopards Freshman Football Team will next host the Tallmadge Blue Devils on Thursday, September 1 at 5:00 PM.
---
Donate to Leopard Nation
---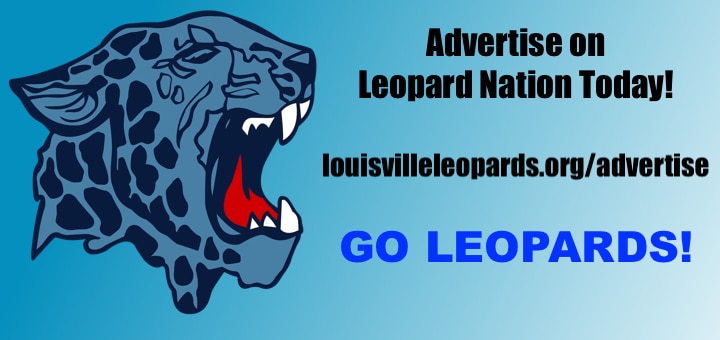 Louisville at Poland Freshman Football Game Statistics
Scoring Summary
LEOPARDS 20, BULLDOGS 14
Team 1-2-3-4–TOTAL
Poland 0-0-0-14–14
Louisville 0-6-0-14–20
1st Quarter
NO SCORING
2nd Quarter
LOUISVILLE – Owen Dimarzio 20 Yard Pass from Gabe Stoffer (Run Failed) | LHS 6, PHS 0, 7:01
3rd Quarter
NO SCORING
4th Quarter
LOUISVILLE – Gabe Stoffer 6 Yard Pass Anderson Kandel (Brayden Elsass Run) | LHS 14, PHS 0, 7:14
POLAND – ?? 2 Yard Run (Conversion Failed) | LHS 14, PHS 8, 5:03
LOUISVILLE – Owen Dimarzio 5 Yard Run (Run Failed) | LHS 20, PHS 8, 3:18
POLAND- ?? 6 Yard Pass from ?? (Run Failed) | LHS 20, PHS 14, 0:24
Records: Louisville 1-1