Leopards Fall in Opener to Big Red 44-18 – Freshman Football
Steubenville 44, Louisville 18
<<< Previous 2021 at Hoover | Freshman Football Schedule | Next At Poland Seminary >>>
The Louisville Leopards Freshman Football Team fell to the visiting Steubenville Big Red 44-18 in their season opener Thursday Evening at Louisville Leopards Stadium.
Down 24-0, Louisville got on the board late in the second quarter when quarterback Gabe Stoffer found Owen Dimarzio for a short touchdown pass. Stoffer then threw to Colten Norris to cut the Leopard deficit to 24-8 by halftime.
Louisville special teams closed the gap more in the third quarter when they blocked a Big Red punt out of the back of the endzone to make it 24-10. The Leopards drove down the field and looked poised to to cut their disadvantage to a single touchdown. However, the Big Red came up with a clutch takeaway as they intercepted a Louisville pass on their own 2 yard line.
Steubenville scored a 98 yard touchdown on the next play to up their lead to 32-10 with 1:50 to go in the third quarter. The Big Red would then add a second straight touchdown in the fourth quarter to take a commanding 38-10 advantage.
The Leopards responded with a scoring drive that ended with quarterback Anderson Kandel finding Norris for a 25 yard touchdown strike. Kandle then passed to Drew Gaspar on the conversion try as Louisville pulled to within 38-18 with four minutes remaining in the game.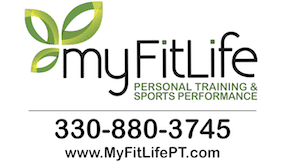 Steubenville answered right back with their sixth touchdown of the game a few minutes later, finalizing the score at 44-18.
UP NEXT: The Louisville Leopards Freshman Football Team will next travel to take on the Poland Seminary Buldlogs on Thursday, August 25 at 5:00 PM.
Cover Photo By The Louisville Herald
---
Donate to Leopard Nation
---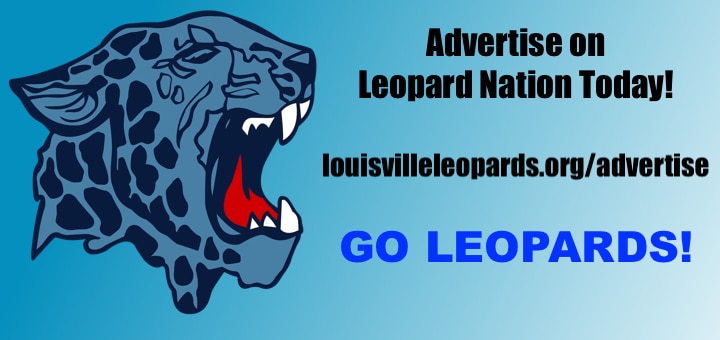 Steubenville at Louisville Freshman Football Game Statistics
Scoring Summary
BIG RED 44, LEOPARDS 18
Team 1-2-3-4–TOTAL
Steubenville ?-?-8-12–44
Louisville 0-8-2-8–18
1st Quarter
??
2nd Quarter
LOUISVILLE – Owen Dimarzio Pass from Gabe Stoffer (Colten Norris from Gabe Stoffer) | LHS 8, SHS 24
3rd Quarter
LOUISVILLE – Safety, Punt Blocked Out of Back of Endzone | LHS 10, SHS 24
STEUBENVILLE | LHS 10, SHS 32, 1:50
4th Quarter
STEUBENVILLE | LHS 10, SHS 38
LOUISVILLE – Colten Norris 25 Yard Pass from Anderson Kandel | LHS 18, SHS 38
STEUBENVILLE | LHS 18, SHS 44
Records: Steubenville 1-0, Louisville 0-1