Louisville Shutout at Hoover 8-0 – Baseball
North Canton Hoover 8, Louisville 0
<<< Previous At Canton McKinley | Baseball Schedule | Next Vs. Marlington >>>
The Louisville Leopards Varsity Baseball Team was shutout by the host North Canton Hoover Vikings Monday Evening at Dick Miller Field. With the loss, Louisville drops to 7-8 on the season.
Sophomore second baseman Connor Morley and senior designated hitter Broc Pickens both hit doubles in the game to lead the Leopards. Senior Kaedin Gotshall tallied the only other hit for Louisville who was out-hit by Hoover 7-3.
---
---
Blackledge Throws 3-Hit Shutout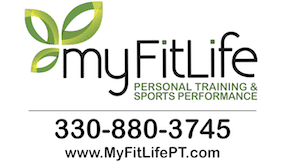 Starting pitcher Owen Blackledge threw a 3-hit shutout and struck out 7 to lead the Vikings to victory.
Blackledge would also help out his own cause at the plate with a single to start the bottom of the second. He would later score what proved to be the deciding run of the contest when first baseman Gus Holben singled him home on a line drive to left field.
Blackledge also drove in catcher Drew Stangelo in the third inning on a sacrifice fly to give North Canton a 2-0 advantage.
---
Stangelo Drives in Pair in 5-Run Sixth
Stangelo knocked in a pair of runs himself with a 2-run single that plated left fielder AJ Caggiano and centerfielder Andrew Roach. The hit was part of a 5-run Hoover sixth inning that put them ahead 8-0.
Earlier in the inning, the Vikings took advantage of a pair of Leopard errors and a single by Roach to load the bases with no outs. Shortstop Connor Ashby cracked a sacrifice fly to right fielder bringing in Holben for the initial run of the inning.
---
Diaz Records 2 Hits to Lead North Canton
Later, second baseman Allen Diaz recorded his second hit of the game with an RBI double to left field that scored Stangelo from second to put North Canton in front 7-0. Diaz also scored a run on an LHS error earlier in the third inning.
Hoover's final run of the game also came without the ball being hit into play. A passed ball allowed right fielder Nick Vardavas to score from third to make it 8-0 Vikings.
Louisville has now lost their last 4 matchups with North Canton Hoover overall.
<<< Previous 2019 Vs. Hoover | North Canton All-Time Series
JV: North Canton Hoover 6, Louisville 2
FRESHMAN: North Canton Hoover 15, Louisville 5, 6 Innings
UP NEXT: The Louisville Baseball Team will next host the Marlington Dukes on Tuesday, April 27 at 5:00 PM. JV will play at Marlington and Freshman will host the Boardman Spartans at the same time.
---
Donate to Leopard Nation
---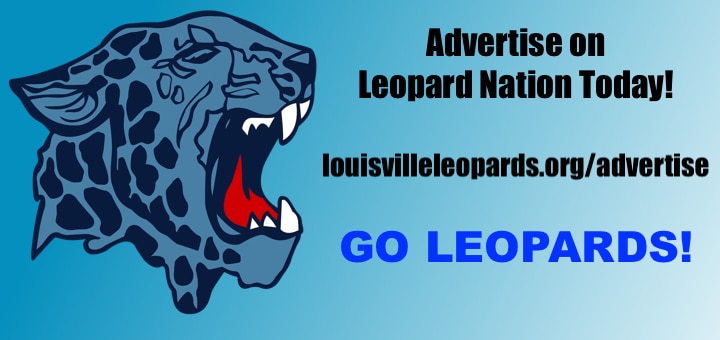 Don't forget to Subscribe to Our Posts for Free
VARSITY BASEBALL BOX SCORE
VIKINGS 8, LEOPARDS 0
Team 123-456-7–R-H-E
Louisville 000-000-0–0-3-6
Hoover 012-005-X–8-7-1
LOUISVILLE LEOPARDS BASEBALL VARSITY BATTING STATS
| Lineup | AB | R | H | RBI | BB | SO |
| --- | --- | --- | --- | --- | --- | --- |
| Charlie Roberts | 3 | 0 | 0 | 0 | 0 | 2 |
| Connor Morley | 3 | 0 | 1 | 0 | 0 | 2 |
| JT Popick | 3 | 0 | 0 | 0 | 0 | 0 |
| Broc Pickens | 2 | 0 | 1 | 0 | 1 | 1 |
| Ryan Aljancic | 3 | 0 | 0 | 0 | 0 | 0 |
| Kaedin Gotshall | 3 | 0 | 1 | 0 | 0 | 1 |
| Caleb Miller | 2 | 0 | 0 | 0 | 0 | 0 |
| Connor Adelman | 2 | 0 | 0 | 0 | 0 | 1 |
| Zack Seaman | 2 | 0 | 0 | 0 | 0 | 0 |
| Tony Brahler | – | – | – | – | – | – |
| Walker Kandel | – | – | – | – | – | – |
| Totals | 23 | 0 | 3 | 0 | 1 | 7 |
LOUISVILLE LEOPARDS BASEBALL VARSITY PITCHING STATS
| Pitching | IP | #P | S% | H | R | ER | SO | BB | HR |
| --- | --- | --- | --- | --- | --- | --- | --- | --- | --- |
| Tony Brahler | 5.1 | 92 | .598 | 6 | 8 | 1 | 2 | 3 | 0 |
| Caleb Miller | 0.2 | 12 | .333 | 1 | 0 | 0 | 0 | 1 | 0 |
| Totals | 6.0 | 104 | .567 | 7 | 8 | 1 | 2 | 4 | 0 |
HOOVER VIKINGS BASEBALL VARSITY BATTING STATS
| Lineup | AB | R | H | RBI | BB | SO |
| --- | --- | --- | --- | --- | --- | --- |
| Connor Ashby | 3 | 0 | 0 | 1 | 0 | 1 |
| Drew Stangelo | 3 | 2 | 1 | 2 | 1 | 0 |
| Nick Vardavas | 3 | 1 | 1 | 0 | 1 | 0 |
| Allen Diaz | 4 | 1 | 2 | 1 | 0 | 0 |
| Owen Blackledge | 3 | 1 | 1 | 1 | 1 | 0 |
| Jack McKelley | 3 | 0 | 0 | 0 | 1 | 0 |
| Gus Holben | 4 | 1 | 1 | 1 | 0 | 0 |
| AJ Caggiano | 3 | 1 | 0 | 0 | 0 | 1 |
| Andrew Roach | 3 | 1 | 1 | 0 | 0 | 0 |
| Andrew Coblentz | – | – | – | – | – | – |
| Totals | 29 | 8 | 7 | 6 | 4 | 2 |
HOOVER VIKINGS BASEBALL VARSITY PITCHING STATS
| Pitching | IP | #P | S% | H | R | ER | SO | BB | HR |
| --- | --- | --- | --- | --- | --- | --- | --- | --- | --- |
| Owen Blackledge | 7.0 | 81 | .691 | 3 | 0 | 0 | 7 | 1 | 0 |
| Totals | 7.0 | 81 | .691 | 3 | 0 | 0 | 7 | 1 | 0 |
Records: Louisville 7-8