Louisville Falls in Overtime at New Philadelphia 53-52 – Boys Basketball
New Philadelphia 53, Louisville 52, OT
<<< Previous At Boardman | Boys Basketball Schedule | Next Vs. Canton South >>>
The Louisville Leopards Boys Varsity Basketball Team fell to the host New Philadelphia Quakers 53-52 in overtime Tuesday Night at New Philadelphia High School. With the loss, Louisville falls to an even 2-2 on the season.
Tyler Boldon hit 4 three-pointers and finished with a team-high 14 points to lead the Leopards. Dakota Hoffman also hit home 3 three-pointers and finished with 13 points for Louisville.
---
Leopards Connect on 9 Three-Pointers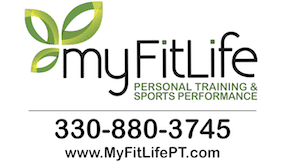 The Leopards connected on 9 three-pointers through the first three quarters to take a 41-35 lead into the fourth quarter. Cory Noble, who also finished with 9 points, and Will Aljancic both hit from downtown as well.
New Philadelphia rallied in the fourth quarter by outscoring Louisville 11-5 in the period to force overtime. The Quakers tied the game at 46-46 with 1:52 left in regulation and the Leopards ran the clock down on the other end.
---
Game Winner Comes After Buzzer Forcing OT
Louisville put up a shot attempt with 20 seconds remaining, but it missed its mark and New Philadelphia pulled down the rebound. But the ball jarred loose and Broc Pickens fell on it for a key steal in the backcourt. Leopards Head Coach Tom Siegfried quickly called timeout, before a jump ball could be called, with 15.2 seconds remaining and LHS retained possession.
Louisville's shot attempt was partially blocked in the final seconds and Noble snagged the errant shot out of the air. He quickly put the ball back up for a quick layup and it found its mark. However, the LHS celebration was short-lived as the referee ruled that Noble did not get the shot off in time, which sent the game to overtime.
---
Lead Exchanges Hands Four Times in Overtime
The Leopards and Quakers battled back-and-forth as the lead exchanged hands four times in the extra period. Trailing 51-49, Noble came up with a steal in transition to give Louisville a much needed possession. Hoffman made the most of the takeaway as he hit a game-tying field goal while being fouled. Hoffman converted the old-fashioned three-point play from the line to give the Leopards a 52-51 lead with 44.6 seconds remaining in overtime.
New Philadelphia worked the ball around, milking the clock, and patiently looking for an opening. It came with 8 seconds remaining as 6'5 senior center Mitchell Stokey dropped in the go-ahead basket in the lane to put the Quakers in front 53-52. Louisville's ensuing pass on the other end was deflected out of bounds leaving just 0.2 seconds remaining. Their final attempt at a tip-in missed off the backboard allowing New Philadelphia to secure the comeback victory in their season opener.
Vandall Leads New Philadelphia with 20 Points
Sophomore power forward Carter Vandall finished with a game-high 20 points to lead the Quakers. Sophomore shooting guard Landyn Roth, junior shooting guard Kayden Schoellew, and sophomore point guard Michael Vickers also added 8 points each for New Philadelphia.
Leopards Vs. Quakers All-Time Series Update
The Quakers now lead the all-time series 11-9 dating back to 1957, which includes an 8-2 record in games played at New Philadelphia. This is the fourth time the two teams have gone to overtime in the history of the series with the Quakers holding a 3-1 edge. The home team has won the last four matchups in the series overall.
<<< Previous 2019-2020 | New Philadelphia All-Time Series
UP NEXT: The Leopards will next take on the Canton South Wildcats at the Hardwood Classic held at Massillon Washington High School on Saturday, December 19 at 5:10 PM.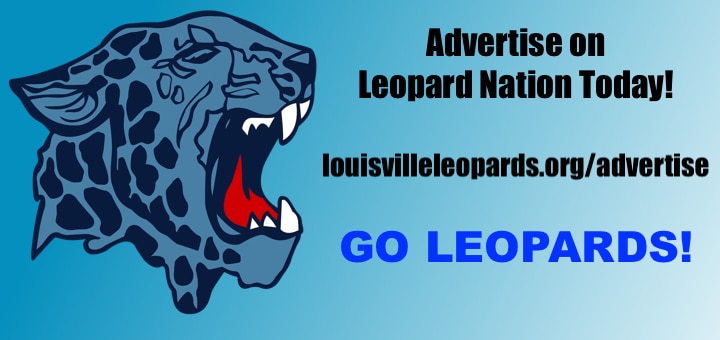 VARSITY STATISTICS
QUAKERS 53, LEOPARDS 52

Team 1-2-3-4–TOTAL
Louisville 14-10-17-5-6—52
New Philadelphia 10-9-16-11-7—53
LEOPARDS: Boldon 5 0-2 14, Hoffman 4 2-3 13, Noble 3 2-2 9, Aljancic 2 0-0 5, Pickens 2 1-2 5, Lingenhoel 2 0-0 4, Haren 1 0-0 2, King 0 0-2 0. TOTAL 19 5-11 52.
3-Pointers (9): Boldon 4, Hoffman 3, Aljancic, Noble
Team FT: 5-11 45%
QUAKERS: Not Available
3-Pointers (5):
Team FT: 6-10 60%
Fouls: 16-14 Louisville
Turnovers: 10-7 Louisville
Records: New Philadelphia 1-0, Louisville 2-2
---
JV: Louisville 54, New Philadelphia 41
JV STATISTICS
LEOPARDS 54, QUAKERS 41
Team 1-2-3-4–TOTAL
Louisville 18-20-11-5—54
New Philadelphia 6-3-16-16–41
LEOPARDS: Nigro 3 6-8 13, Vesley 3 2-2 11, Cherry 5 0-0 10, Rode 3 0-0 7, Jackson 1 2-2 5, Chambers 2 0-0 4, Mueller 1 0-1 2, Wengard 1 0-0 2. TOTAL 19 10-13 54.
3-Pointers (6): Vesley 3, Jackson, Nigro
Team FT: 10-13 77%
QUAKERS: Lautzenschleger 5 2-4 13, Martin 5 0-0 13, Schoelles 2 0-0 4, Miller 1 1-2 3, Walker 1 1-2 3, Wells 1 0-0 3, Wilson 1 0-2 2. TOTAL 16 4-10 41.
3-Pointers (5): Martin 3, Lautzenschleger, Wells
Team FT: 4-10 40%
Fouls: 14-9 New Philadelphia
Turnovers: 12-10 Louisville
Records: Louisville 3-1