Louisville Falls to Powerhouse McKinley, Finishes 8-14 – Girls Basketball
#5 Canton McKinley 80, #25 Louisville 58
<<< Previous Vs. #28 Boardman | Girls Basketball Schedule
The #25 seed Louisville Leopards Girls Basketball Team fell to the host #5 seed Canton McKinley Bulldogs 80-58 in their DI Northeast 1 Sectional Final held at Canton Memorial Fieldhouse Thursday Night. With the loss, Louisville finishes the 2020-2021 campaign with a record of 8-14.
---
Cole Ties Own Tournament Three-Pointer Mark
Senior Paige Cole tied her own team tournament record with 5 three-pointers and finished with a team-high 17 points to lead the Lady Leopards. Senior Sherilynn Mullett recorded a double double pulling down 11 rebounds and scoring 8 of her 11 points in the fourth quarter. Junior Aubrey Thorne also matched Mullett with 11 points.
Louisville made 11 three-pointers as a team including 8 in the opening half. Freshman Brooke Haren, junior Kendal Loy, and junior Thorne all made a pair of shots from beyond the arch to go along with Cole's team-leading 5 three-pointers.
Cole previously set the team's tournament three-point high mark with all 5 in the first half during the Lady Leopards 77-63 victory over Massillon in last year's DI Massillon Sectional Semifinal held at Louisville High School. She finishes the season with 49 three-pointers and her varsity career with 96 three-pointers, both of which are Lady Leopards basketball program records.
---
McKinley Takes Command with 17-0 Run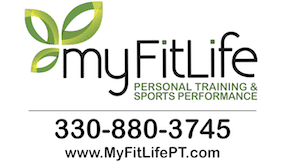 Louisville matched McKinley's first five points bucket for bucket via a field goal by Cole and a three-pointer by Loy. But the Lady Bulldogs followed that with a 17-0 run to take a commanding 22-5 lead.
The Lady Leopards answered with a 10-0 run that featured a pair of three-pointers from Thorne. That cut the the deficit to single digits at 22-15, but that would be the smallest the margin would shrink to the rest of the way.
---
Lady Pups Put Game Away with 18-0 Run
Canton McKinley ripped off the next 9 points to go up 31-15 early on in the second quarter. Later the Lady Pups would score the final 14 points of the first half over the course of the final 3:30 to take a commanding 51-24 lead into the break.
McKinley scored the first four points of the second half to extend their run to 18-0 and take a 31-point lead. The Bulldogs would maintain that advantage through the end of the third quarter at 67-36. Louisville would outscored McKinley 22-13 in the fourth quarter to finish out their season.
---
Terrell Leads McKinley with Game-High 22
Senior guard Nakyah Terrell made 4 three-pointers and scored all of her game-high 22 points in the first three quarters to lead the Lady Pups. Senior Kyla Foster also poured in 19 and sophomore Paris Stokes tacked on 16 for McKinley.
This was the first meeting between the two teams since the Bulldogs defeated the Leopards 57-44 in the DI Alliance Sectional Finals on February 16, 2008. With the victory, Canton McKinley has now won 11 straight over Louisville dating back to 1994 which includes winning their last 5 in the series on their home court.
---
Leopards Vs. Bulldogs Girls Basketball Series
The Leopards are now 4-21 against the Lady Pups all-time, which includes a 1-12 record on the road in the series and a 1-2 record in tournament games. Louisville's first victory over Canton McKinley was 47-42 AAA Jackson District Semifinal win back on March 6, 1980.
<<< Previous 2008 | Canton McKinley All-Time Series
The Lady Leopards are now 46-45 all-time in the postseason, which includes a 7-14 record in the tournament since entering Division I in 2008. The 138 combined points scored is the third highest total in those 91 games that make up Louisville Girls Basketball's postseason history.
<<< Previous Vs. Boardman | Girls Basketball Tournament History
---
Donate to Leopard Nation
---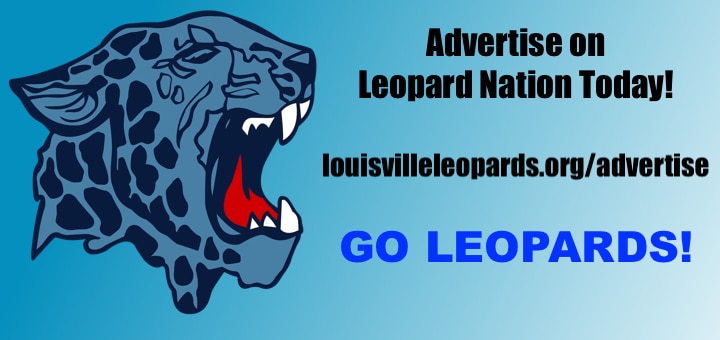 Don't forget to Subscribe to Our Posts for Free
You can also Submit an Article
---
Varsity Statistics
BULLDOGS 80, LEOPARDS 58
Team 1-2-3-4–TOTAL
Louisville 15-9-12-22—58
McKinley 28-23-16-13—80
LEOPARDS:Cole 6 0-0 17, Mullett 5 1-2 11, Thorne 4 1-2 11, Loy 3 1-2 9, Haren 3 0-0 8, Adelman 1 0-0 2, Dyer 0 0-2 0. TOTAL 22 3-8 58.
3-Pointers (11): Cole 5, Haren 2, Loy 2, Thorne 2
Team FT: 3-8 38%
BULLDOGS: Terrell 8 2-2 22, Foster 8 2-4 19, Stokes 5 5-5 16, Davis 3 3-5 9, Snell 3 0-0 6, Bondon 2 0-0 4, Fannin 1 0-0 2, McNeill 1 0-0 2, Foster 0 0-1 0. TOTAL 31 12-17 80.
3-Pointers (6): Terrell 4, Foster Stores
Team FT: 12-17 71%
Fouls: 15-9 Louisville
Records: Louisville 8-14