Scheetz Sets School Record, LHS Bested By Tornadoes on Senior Night – Track & Field
Boys: Dover ??, Louisville 33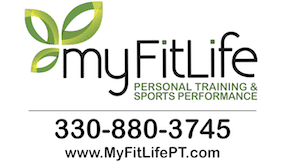 Seniors Daveion Cruse, Rilen Yoder, Seth Anderson, and Trystan Lofland competed in their final home track meet as a Louisville Leopard last evening against the Dover Tornados. Here are the results.
4×800: Louisville G. Brown, Boldon, Faiello, Pinion 9:07.16
110 H: Blinckensderfer Dover 15.04
100D: Barton Dover 11.33
4×200: Dover 1:37.97
1600m: G. Brown Louisville 4:54.03
4×100: Dover 45.30
400m: Stevenson Dover 54.30
300H: Hughes Dover 48.42
800m: Roberson Dover 2:09.34
200m: Barton Dover 22.86
3200m: G. Brown Louisville 10:43.20
4×400: Louisville Pinion, G. Brown, Boldon, Anderson 3:35.82
Shot: Miller Dover 43'5
Disc: Miller Dover 121'8
Long Jump: D. Smith Dover 19'4
High Jump: Hughes Dover 5'6
Pole Vault: Mower Dover 10'6
Our 9th and 10th graders will be in action at Perry High School on Friday night while our upperclassmen have the weekend off.
– Head Coach Frank Grimm
---
Girls: Dover 90, Louisville 47
On Tuesday, April 25 the girls track team lost to a very good Dover team 90-47. Despite the loss there were many highlights turned in by the Lady Leopards. The Vaulting crew scored 9 points going 1-2-3. Landyn Scheetz set a new school record of 8 feet to win the event. Josie Rigdon jumped 7-6 to gain second and Taydem Everhart cleared 7 feet to take third. Sloane Sypolt continues to have a strong junior year. She won both the shot put and discus with throws of 31′ (shot) and 122′-3″ (disc). Both of her marks were season best with the discus being a personal record by 8 feet. Paige Folk placed second in the Long Jump with a leap of 13′-7.5″.
The track events went well as many athletes were able to turn in their best times of the year. Taryn Gotschall placed second in the 100 H with a personal record time of 17.90. Alyssa Shillig placed third in the 100 also running a personal record time of 13.64. Kylah Meyer ran away with the 1600 meters running 5:35.73. Hailey Jackson grabbed another 3rd place in the 400 meters with a time of 68.10. Gotschall again placed second, this time in the 300 h running a time of 53.19. Meyer placed second in the 800 with a time of 2:36.51. Schillig placed third in the 200 m with a personal best time of 28.52. Chloe Cole then won the 3200 meters running a season best time of 12:42.27, while fellow senior Marisa Brown finished second with a time of 13:09.39.
Many other athletes had marks that set either new personal records or season best. Even though these athletes may not have scored they continue to work hard and their hard work is paying off. They are:
Sarah Cleckner 100 hurdles (19.61)
Veda Lennon 200 meters (29.92)
Marisa Brown 3200 meters (13:09.39)
Colleen Ramsey Discus (66'5″) Shot Put (22′-11″)
Sierra Ott Discus (65′-5″) Shot Put 19′-8″
Paige Anderson Discus (85′-8″)
The team will compete at Perry High School on Friday at the 9/10 invitational. Our Juniors and Senior athletes will be off this weekend.
– Head Coach Jerry Fresenko
Cover Photo By The Louisville Herald
---
Donate to Leopard Nation
---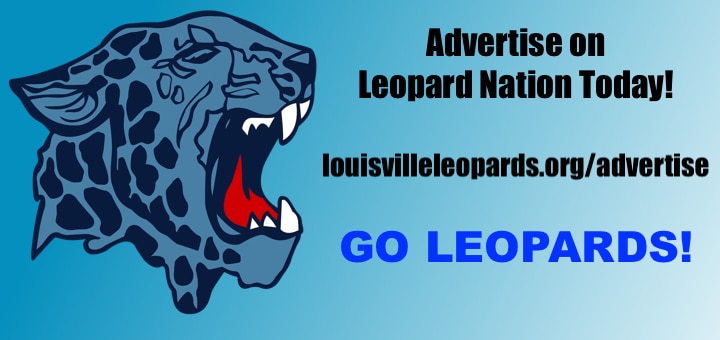 Don't forget to Subscribe to Our Posts for Free