Louisville Downs Conneaut 6-2 in Rare Midweek Matinee – Baseball
Louisville 6, Conneaut 2
<<< Previous Vs. Cloverleaf | Baseball Schedule | Next Vs. Shaker Heights >>>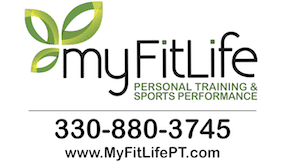 The Louisville Leopards Varsity Baseball Team downed the visiting Conneaut Spartans 6-2 early Tuesday afternoon at Andy Aljancic Field. The game was part of the second day of action at the Constitution Town Early Bird Tournament and consisted of a rare mid-week noon start time. With the victory, Louisville improved to 2-1 on the season.
Starting pitcher Anthony Warner pitched 6 1/3 innings, gave up 1 run on 2 hits, and struck out 8 to lead the Leopards.
---
---
Miller and Pickens Spark the Leopard Offense
Both designated hitter Broc Pickens and third baseman Caleb Miller finished 2-for-3 with a pair of RBIs to lead Louisville at the plate.
First baseman Ryan Aljancic doubled to lead-off the bottom of the second and advanced to third on a single by Tyler Jackson. In the next at-bat, Miller singled home Aljancic to get the Leopards on the board. Jackson tagged and went to third on a fly out via shortstop Evan Kroah and then scored on wild pitch to put LHS ahead 2-0.
Louisville later extended their advantage to 4-0 when Pickens smashed a 2-run homer to center field. Centerfielder Charlie Roberts, who tripled in the at-bat before, also scored on the fence-clearing shot.
Another extra base-hit setup the Leopards fifth run in the bottom of the sixth. Catcher Walker Kandel opened the inning with a double to center field. Kandel advanced to third on a Connor Morley's ground out to short on the next play. Then Miller registered his second RBI single on a fly ball to center field that brought in Kandel to make it 5-0.
Miller advanced to second on a single by Karson Siegfried and then to third on a wild pitch. Cory Noble drove in Miller on the next pitch with a ground out to second base to put LHS. in front 6-0.
---
Conneaut Breaks Up the Shutout in the 7th
The Spartans broke up the shutout with a pair of 1-out RBI hits in the seventh inning. Left fielder Ethan Morrison doubled in Billy Schmaeman. Then right fielder Kiefer Mandagelo singled in catcher Anthony Nunes.
With runners on the corners, Louisville reliever Colby Croxton retired the next batter on a fly out to Roberts in center. He then retired the final hitter on a ground ball to Morley at second who flipped to Kroah at shortstop for a game-ending fielder's choice.
This was the first ever meeting between the two programs in varsity baseball.
UP NEXT: The Louisville Baseball Team will next host the Shaker Heights Raiders in the Consolation Championship of the Constitution Town Early Bird Tournament on Wednesday, March 31.
---
Donate to Leopard Nation
---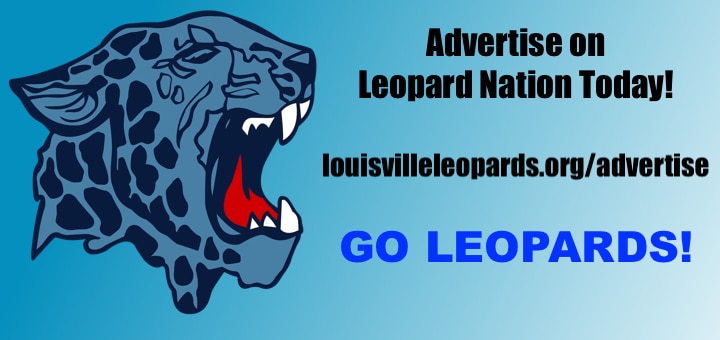 Don't forget to Subscribe to Our Posts for Free
VARSITY BASEBALL BOX SCORE
LEOPARDS
Team 123-456-7–R-H-E
Conneaut 000-000-2–2-4-1
Louisville 022-002-X–6-10-1
CONNEAUT SPARTANS BASEBALL VARSITY BATTING STATS
| Lineup | AB | R | H | RBI | BB | SO |
| --- | --- | --- | --- | --- | --- | --- |
| Dylan Fedor | 3 | 0 | 0 | 0 | 0 | 0 |
| Alex Kennedy | 4 | 0 | 0 | 0 | 0 | 0 |
| Zack Rice | 2 | 0 | 0 | 0 | 0 | 2 |
| –Patrick Kantola | 1 | 0 | 0 | 0 | 0 | 1 |
| Anthony Burckhartte | 2 | 0 | 0 | 0 | 1 | 1 |
| Jake Wiley | 3 | 0 | 1 | 0 | 0 | 0 |
| Bryce Spurlin | 2 | 0 | 0 | 0 | 0 | 2 |
| –Billy Schmaeman | 1 | 1 | 0 | 0 | 0 | 0 |
| Anthony Nunes | 1 | 1 | 1 | 0 | 2 | 0 |
| Ethan Morrison | 3 | 0 | 1 | 1 | 0 | 0 |
| Kiefer Mandagelo | 3 | 0 | 1 | 1 | 0 | 2 |
| Robert Hagstrom | 0 | 0 | 0 | 0 | 0 | 0 |
| J.R. Hutchison | – | – | – | – | – | – |
| Danny Henderson | – | – | – | – | – | – |
| Totals | 25 | 2 | 4 | 2 | 3 | 8 |
CONNEAUT SPARTANS BASEBALL VARSITY PITCHING STATS
| Pitching | IP | #P | S% | H | R | ER | SO | BB | HR |
| --- | --- | --- | --- | --- | --- | --- | --- | --- | --- |
| Alex Kennedy | 5.0 | 76 | .724 | 7 | 4 | 3 | 5 | 0 | 1 |
| Zack Rice | 1.0 | 22 | .545 | 3 | 2 | 2 | 1 | 1 | 0 |
| Totals | 6.0 | 98 | .684 | 10 | 6 | 5 | 6 | 1 | 1 |
LOUISVILLE LEOPARDS BASEBALL VARSITY BATTING STATS
| Lineup | AB | R | H | RBI | BB | SO |
| --- | --- | --- | --- | --- | --- | --- |
| Zack Seaman | 3 | 0 | 1 | 0 | 0 | 2 |
| –Josh Stafford | 0 | 0 | 0 | 0 | 1 | 0 |
| Charlie Roberts | 3 | 1 | 1 | 0 | 0 | 1 |
| –Tony Brahler | 1 | 0 | 0 | 0 | 0 | 1 |
| Broc Pickens | 3 | 1 | 2 | 2 | 0 | 0 |
| –Kurt Haren | 0 | 0 | 0 | 0 | 0 | 0 |
| Ryan Aljancic | 3 | 1 | 1 | 0 | 0 | 1 |
| Kaedin Gotshall | 2 | 0 | 0 | 0 | 0 | 0 |
| –Walker Kandel | 1 | 1 | 1 | 0 | 0 | 0 |
| Tyler Jackson | 1 | 1 | 1 | 0 | 0 | 0 |
| –Connor Morley | 2 | 0 | 0 | 0 | 0 | 0 |
| Caleb Miller | 3 | 1 | 2 | 2 | 0 | 0 |
| Evan Kroah | 2 | 0 | 0 | 0 | 0 | 0 |
| –Karson Siegfried | 1 | 0 | 1 | 0 | 0 | 0 |
| Connor Adelman | 2 | 0 | 0 | 0 | 0 | 1 |
| –Cory Noble | 1 | 0 | 0 | 1 | 0 | 0 |
| Colby Croxton | – | – | – | – | – | – |
| Anthony Warner | – | – | – | – | – | – |
| Totals | 28 | 6 | 10 | 5 | 1 | 6 |
LOUISVILLE LEOPARDS BASEBALL VARSITY PITCHING STATS
| Pitching | IP | #P | S% | H | R | ER | SO | BB | HR |
| --- | --- | --- | --- | --- | --- | --- | --- | --- | --- |
| Anthony Warner | 6.1 | 87 | .598 | 2 | 1 | 1 | 8 | 2 | 0 |
| Colby Croxton | 0.2 | 13 | .615 | 2 | 1 | 1 | 0 | 1 | 0 |
| Totals | 7.0 | 100 | .600 | 4 | 2 | 2 | 8 | 3 | 0 |
Records: Louisville 2-1