Laughlin Stepping Away as Louisville Wrestling Head Coach
Rocky Laughlin is stepping down as the head coach of the Louisville Leopards Wrestling program to spend more time with his three young sons as reported by Ohio Wrestling News & Events:
Louisville Seeking New Wrestling Coach
Louisville High School is now accepting applications for a new varsity head coach for the wrestling program. Applications are being accepted through Monday, May 9. Here is the job description listed on the Louisville City Schools website:
The Louisville Leopards Wrestling Program is a state ranked DII program. We are looking for a highly qualified candidate that has had previous experience working at the varsity level, in an inter-scholastic coaching environment. The candidate should be familiar with local and state regulations and eligibility standards. Candidates must demonstrate the ability to develop a strong, cohesive program and be able to cultivate a culture focused on academics, athletic excellence and moral character. Qualified candidates shall possess effective communication skills, including the ability to establish rapport with parents, student athletes, administration, faculty and staff. They should also possess effective organizational skills, be committed to being a positive role model, and have the knowledge to grow an overall successful wrestling program from youth to varsity level. Candidates should hold or be willing to obtain all necessary certifications as required by the state and district.
Candidates can apply for the position at this link: https://louisvillecityschools.tedk12.com/hire/index.aspx
Cover Photo By Jim & Laura Photography
---
Donate to Leopard Nation
---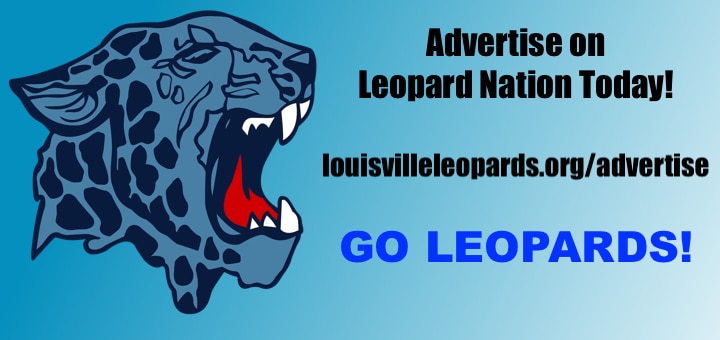 Don't forget to Subscribe to Our Posts for Free
You can also Submit an Article