Loy Scores 4 Touchdowns as Louisville Blanks Green 42-0 – Freshman Football
Louisville 42, Green 0
<<< Previous At Perry | Freshman Football Schedule | Next At GlenOak >>>
The Louisville Leopards Freshman Football Team shutout the visiting Green Bulldogs 42-0 Thursday Evening at Louisville Leopards Stadium. With their most complete victory of the season, Louisville snaps a three game losing streak and improves to 2-4 on the season.
---
---
Loy Scores 4 Touchdowns for Leopards
Kolton Loy scored four touchdowns to lead the Leopards. Loy ran for a pair of touchdowns in the opening quarter to give Louisville a 14-0 lead. He later caught a touchdown pass from quarterback Cooper Rice in the second quarter to put the Leopards in front 27-0 with 56 seconds to go before halftime.
Loy capped off his day with an 18 yard touchdown run to put Louisville in front 33-0 with 6:20 to go in the third quarter and invoke the mercy rule, a running clock, the rest of the way.
---
Louisville Builds 42-0 Third Quarter Advantage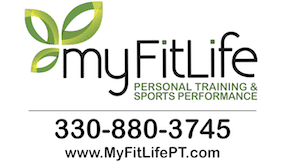 Prestin Farmer ran in the two-point conversion try to make it 35-0. That fifth touchdown for the Leopards was setup by Tyler Paumier's interception that he ran back to the Bulldog 20 yard line.
Louisville would score once more before the third quarter ended. Tate Aljancic connected with Devin Wallace for a touchdown strike with 31 seconds to go in the third. Seth Colley booted home the extra point to put the Leopards in front 42-0.
---
Loy Interception in Endzone Preserves Shutout
Green threatened to get on the board late in the game. However, Loy intercepted a pass in the endzone with just 4 seconds remaining to preserve the shutout.
Earlier Wyatt Smith sacked the Bulldogs quarterback in the endzone for a safety to give Louisville an 8-0 lead in-between Loy's two first quarter touchdown runs. Rice scored the Leopards other touchdown on a 7 yard run with 7:45 to go in the second quarter that made it 20-0.
UP NEXT: The Leopards Freshman will next travel to take on the GlenOak Golden Eagles on Thursday, October 7 at 5:00 PM..
---
Donate to Leopard Nation
---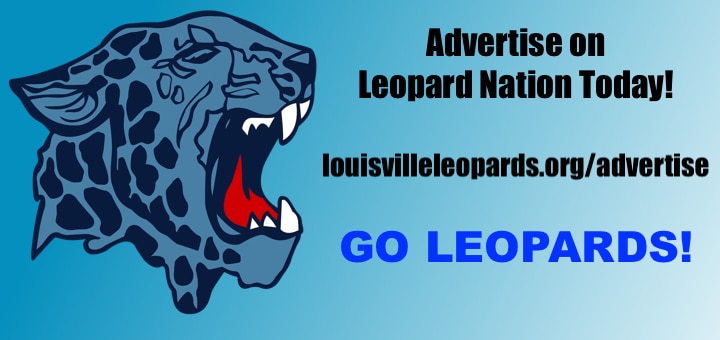 Green at Louisville Freshman Football Game Statistics
Scoring Summary
LEOPARDS 42, BULLDOGS 0
Team 1-2-3-4–TOTAL
Green 0-0-0-0–00
Louisville 14-13-15-0–42
1st Quarter
LOUISVILLE – Kolton Loy Run (Kick Failed) | LHS 6, GHS 0
LOUISVILLE- Wyatt Smith Sacked Green Quarterback in Endzone | LHS 8, GHS 0
LOUISVILLE – Kolton Loy Run (Kick Failed) | LHS 14, GHS 0
2nd Quarter
LOUISVILLE – Cooper Rice 7 Yard Run (Kick Failed) | LHS 20, GHS 0, 7:45
LOUISVILLE – Kolton Loy Pass from Cooper Rice (Seth Colley Kick) | LHS 27, GHS 0, 0:56
3rd Quarter
LOUISVILLE – Kolton Loy 18 Yard Run (Prestin Farmer Run) | LHS 35, GHS 0, 6:20
LOUISVILLE – Devin Wallace Pass from Tate Aljancic (Seth Colley Kick) | LHS 42, GHS 0, 0:31
4th Quarter
NO SCORING
Records: Louisville 2-4