Louisville Dominates GlenOak on Senior Night 16-6 – Boys Lacrosse

Louisville 16, GlenOak 6
<<< Previous At Benedictine | Boys Lacrosse Schedule | Next Vs. Kent Roosevelt >>>
The Louisville Leopards Boys Varsity Lacrosse Team dominated the visiting GlenOak Golden Eagles 16-6 on Senior Night Friday at Louisville Leopards Stadium. With their fourth consecutive victory, Louisville improves to 9-4 on the season.
---
Davide and Reynolds Score 4 Goals Each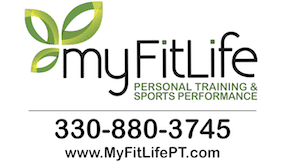 Junior attack Jacob Davide scored four goals and recorded two assists to lead the Leopards on offense. Senior midfielder Joe Reynolds also registered four goals, notched an assist, and was dominate in the face-off circle.
Seven different Louisville players found the back of the net in the game. Junior attack Zach Bennett, junior midfielder Joey Johnson, and senior midfielder Brandon Kimble all tacked on a pair of goals each. Other Leopard goal scorers included senior attack Josh Bole and senior midfielder Myles Lab.
Bennett, Johnson, and senior defender Tristan Uphold all recorded an assist each as well for Louisville. Senior goalkeeper Evan Wengerter also finished with 12 saves for LHS.
---
Game Ends with Duck Duck Goose
The Leopards trailed 1-0 and 2-1 early on, but took firm command of the game by scoring seven consecutive goals after that. Louisville led 8-3 at the break and built a 14-5 lead at the end of the third quarter.
The Leopards added two more goals in the fourth quarter to take a 16-6 advantage at the midpoint of the period. Soon after a fight broke out and there was a significant delay as the officials sorted it out. The incident didn't seem to phase the rest of the players on the field as the two teams began playing Duck Duck Goose in mixed huddles on separate ends of the field.
The officials called the game after that and Louisville walked away with its fourth straight win.
---
Kinzler Scores Twice for GlenOak
Sophomore midfielder Logan Kinzler scored a pair of goals to lead the Golden Eagles. Other goal scorers for GlenOak included junior midfielder Zach Gemma, junior attack Sawyer Hawthorne, junior attack Gavyn Leach, and junior midfielder Beau Paren. Senior attack Blake Criswell and junior midfielder Bradley Mull also added assists for the Golden Eagles.
Senior goalkeeper Duncan McHaddon finished with 14 saves to lead GlenOak on defense.
The Leopards are now 6-0 all-time against the Golden Eagles. Louisville also holds a 4-0 edge in the series when playing at Louisville Leopards Stadium.
<<< Previous 2021 | GlenOak All-Time Series
---
Anile Notches 50th Win, As Does Program
The win is Louisville's 50th all-time victory in program history. Gary Anile has been the head coach since the inception of the program and thus he notches his 50th career coaching victory as a Leopard. LHS is now 50-46 (.521) since the start of their inaugural season as a program in 2015.
UP NEXT: The Leopards will next host the Kent Roosevelt Rough Riders on Friday, May 13. JV will begin at 5:30 PM and Varsity will follow around 7:30 PM.
Cover Photo By The Louisville Herald
---
Donate to Leopard Nation
---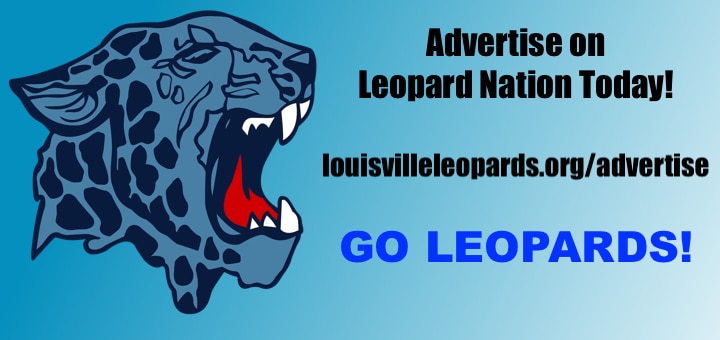 Don't forget to Subscribe to Our Posts for Free
---
GlenOak at Louisville Boys Lacrosse Box Score
LEOPARDS 16, GOLDEN EAGLES 6
Team 1-2-3-4–TOTAL
GlenOak 2-1-2-1—06
Louisville 3-5-6-2–16
1st Quarter
GLENOAK – Sawyer Hawthorne | LHS 0, GHS 1
LOUISVILLE – Joe Reynolds | LHS 1, GHS 1
GLENOAK – Logan Kinzler (Bradley Mull) | LHS 1, GHS 2, 7:00
LOUISVILLE – Brandon Kimble | LHS 2, GHS 2
LOUISVILLE – Joe Reynolds | LHS 3, GHS 2
2nd Quarter
LOUISVILLE – Joe Reynolds | LHS 4, GHS 2
LOUISVILLE – Jacob Davide (Joey Johnson) | LHS 5, GHS 2
LOUISVILLE – Zach Bennett (Jacob Davide) | LHS 6, GHS 2
LOUISVILLE – Brandon Kimble | LHS 7, GHS 2
LOUISVILLE – Jacob Davide | LHS 8, GHS 2
GLENOAK – Logan Kinzler | LHS 8, GHS 3
3rd Quarter
LOUISVILLE – Jacob Davide (Tristan Uphold) | LHS 9, GHS 3
LOUISVILLE – Joey Johnson (Jacob Davide) | LHS 10, GHS 3
GLENOAK – Zach Gemma | LHS 10, GHS 4
LOUISVILLE – Josh Bole (Joe Reynolds) | LHS 11, GHS 4, 5:19
LOUISVILLE – Myles Lab | LHS 12, GHS 4
LOUISVILLE – Jacob Davide | LHS 13, GHS 4
GLENOAK – Beau Parent | LHS 13, GHS 5
LOUISVILLE – Joey Johnson (Zach Bennett) | LHS 14, GHS 5
4th Quarter
GLENOAK – Gavyn Leach (Blake Criswell) | LHS 14, GHS 6
LOUISVILLE – Zach Bennett | LHS 15, GHS 6
LOUISVILLE – Joe Reynolds | LHS 16, GHS 6, 6:00
Records: Louisville 9-4