400M Relay Team Breaks School Record as Leopards Take 2nd – Track & Field
The Louisville Leopards Track and Field Teams competed at the Second Sole Eagle Elite Invitational Saturday at GlenOak High School. The Louisville Boys scored 45 points to capture second place out of 26 teams. The Lady Leopards also took 27th out of 30 teams.
Boys Recap | Girls Recap | Boys Team Results | Girls Team Results | Individual Results
---
Boys: Louisville 45 (2nd Out of 26)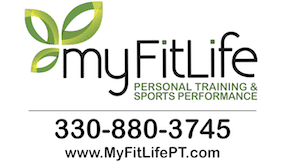 The boys track team finished 2nd out of 27 teams at the highly competitive GlenOak Second Sole Eagle Elite Track Invitational on Saturday.
The 4×800 relay team of Owen Pukys, Stephen Ulrich, Colby Adams, and Bobby Ganser finished first with a season best time of 8:03
The highlight of the meet came from the boys 4×100 relay team that broke a 33 year old school record by running 44.01. That team consisted of Daveion Cruse, Austin Smith, Seth Anderson, and Kael Mickley.
Other Leopards scoring points were…
Colby Adams was 2nd in the 3200 (9:20.40)
Bobby Ganswer was 3rd in the 3200(9:23.52)
Seth Anderson was 4th in the 400. (51.19)
Austin Smith was 7th in the 400. (51.75)
The 4×400 relay team of Kael Mickley, Ty Pinion, Seth Anderson, Austin Smith finished 2nd. (3:29.43)
– Recap & Photo By Head Coach Frank Grimm
---
Girls: Louisville 2 (27th Out of 30)
The girls' track team competed in the GlenOak Elite Meet on Saturday. The girls battled less than ideal conditions for most of the day but still managed to run some very good times. Diana Pukys was the teams best finisher, placing 7th in the 800 with a season best time of 2:25.41. Twenty-Seven school competed with Medina High school winning the the meet with 75.14 points. Massillon Jackson was the runner-up scoring 58 points.
Other finishers along with their times were:
100 meters: Gabby DeGasperis (14.06), Payton Allan (14.78)
200 meters: Hailey Jackson (30.41), Payton Allan (30.99)
400 meters: Hailey Jackson (66.74), Gracie Wilson (69.00)
800 meters: Camryn Barker (2:39.94)
1600 meters: Camryn Barker (5:37.24), Marisa Brown (6:03.49)
3200 meters: Chloe Cole (13:19.54), Bailey Menegay (13:20.55)
100 Hurdles: Taryn Gotschall (20.57), Madde Birone (21.37)
300 Hurdles: Landyn Scheetz (59.59), Molly Simpson (63.49)
4 x 100 Relay: Simpson, Gotschall, Jackson, DeGasperis (56.40)
4 x 200 Relay: Allan, Wilson, Gotschall, DeGasperis (2:03.34)
4 x 400 Relay: Pukys, Jackson, Wilson, Brown (4:35.65)
Long Jump: Simpson 11′ 11″
Shot Put: Sloane Sypolt (29′ 4″), Paige Anderson (23′ 8″)
Discus: Sypolt (94′ 7.75″), Luka Buydos (72′ 4″)
– Reacy By Head Coach Jerry Fresenko
UP NEXT: The Leopards will next travel to take on the Tuslaw Mustangs on Tuesday, April 19 at 4:30 PM.
---
Donate to Leopard Nation
---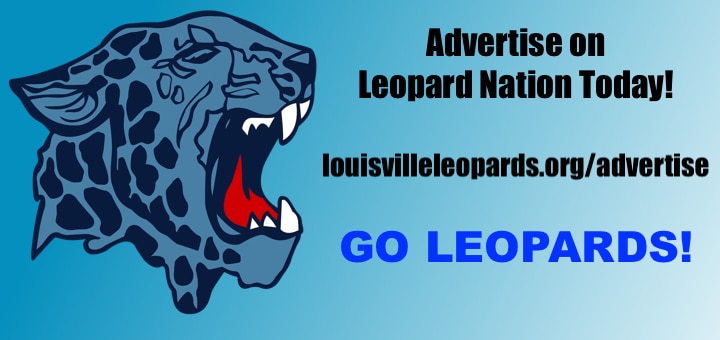 Don't forget to Subscribe to Our Posts for Free
---
GlenOak Eagle Elite Boys Team Results
| | | |
| --- | --- | --- |
| Place | Team | Points |
| 1 | Medina | 45.5 |
| 2 | GlenOak | 45 |
| 2 | Louisville | 45 |
| 4 | Austintown Fitch | 38.5 |
| 5 | Canton McKinley | 38 |
| 5 | Mentor | 38 |
| 7 | Hudson | 36 |
| 8 | North Canton Hoover | 35 |
| 9 | St. Ignatius | 34 |
| 10 | Tallmadge | 33 |
| 11 | Jackson | 31 |
| 11 | Twinsburg | 31 |
| 13 | Strongsville | 28 |
| 13 | Woodridge | 28 |
| 15 | New Philadelphia | 27 |
| 16 | Boardman | 24 |
| 17 | Canfield | 20 |
| 18 | Cleveland Heights | 14 |
| 19 | Shaker Heights | 13.5 |
| 20 | East Canton | 12 |
| 21 | Copley | 11 |
| 22 | Marlington | 10 |
| 23 | Wadsworth | 9.5 |
| 24 | Salem | 8 |
| 25 | Berea-Midpark | 4 |
| 25 | Euclid | 4 |
---
GlenOak Eagle Elite Girls Team Results
| | | |
| --- | --- | --- |
| Place | Team | Points |
| 1 | Medina | 75.14 |
| 2 | Jackson | 58 |
| 3 | Euclid | 52 |
| 4 | Columbus Crawford | 51.14 |
| 5 | Woodridge | 46 |
| 6 | Twinsburg | 42.14 |
| 7 | Hudson | 31 |
| 8 | Shaker Heights | 29 |
| 9 | Mentor | 27.5 |
| 10 | Salem | 25 |
| 11 | North Canton Hoover | 22.5 |
| 12 | Hathaway Brown | 21 |
| 13 | Norton | 20 |
| 14 | Wadsworth | 18.5 |
| 15 | Canton McKinley | 18 |
| 15 | Maplewood | 18 |
| 17 | Berea-Midpark | 17 |
| 18 | Austintown Fitch | 16 |
| 18 | GlenOak | 16 |
| 20 | Copley | 10.28 |
| 21 | Tuslaw | 10 |
| 22 | Strongsville | 9.14 |
| 23 | Kent Roosevelt | 8.14 |
| 24 | Marlington | 8 |
| 25 | Cuyahoga Falls | 3 |
| 26 | Tallmadge | 2.5 |
| 27 | Boardman | 2 |
| 27 | Cleveland Heights | 2 |
| 27 | Louisville | 2 |
| 27 | New Philadelphia | 2 |
---
GlenOak Eagle Elite Individual Results
Girls 100 Meter Dash
==========================================================================
        Meet: M 11.95  4/14/2018   Caisja Chandler, Euclid                     
     Stadium: S 11.95  4/14/2018   Caisja Chandler, Euclid                     
    Name                    Year School                  Finals  H# Points
==========================================================================
Finals
  1 Neiger, Hannah            12 Medina                   12.69   7  10   
  2 Ruffener, Katie           12 Col. Crawfor             12.70   7   8   
  3 Harsh, Amahrie            10 Hoover                   12.82   7   6   
  4 Clark, Eve                10 Euclid                   12.88   7   5   
  5 Kennedy, Jane              9 Hathaway Bro             12.92   6   4   
  6 Johnson, Akira            12 Twinsburg                13.05   7   3   
  7 Hutton, Rylee             10 Salem                    13.15   6   2   
  8 Kelley, Kayla             12 Mas. Jackson             13.20   7   1   
  9 Wilson, Danielle          12 Twinsburg                13.34   6 
 10 Incorvati, Paula          10 Tallmadge                13.37   6 
 11 Hayes, Destinee           12 Boardman                 13.43   7 
 12 Miele, Ellie               9 Hudson                   13.47   5 
 13 Roegner, Kristine         10 Hudson                   13.50   5 
 14 Hurst, Mia                12 Tallmadge                13.59   5 
 15 Cameron, Leah             11 Canton McKin             13.59   4 
 16 Nicol, Taylor             10 Medina                   13.61   5 
 17 Bucko, Madison            11 Austintown-F             13.67   7 
 18 Beros, Allie              10 Hathaway Bro             13.74   5 
 19 Clay, Mackenzie           11 Hoover                   13.77   6 
 20 Kerr, Mikaila              9 Roosevelt                13.81   2 
 21 Manion, Jacquelyn          9 Wadsworth                13.82   4 
 21 Womack, Madeline          11 Mentor                   13.82   3 
 23 Rodgers, Alexis            9 Warren G Har             13.86   5 
 24 Leahy, Milana             11 GlenOak                  13.87   6 
 25 Wilson, Tayah              9 Mas. Jackson             13.88   6 
 26 Pim, Raelin               11 Salem                    13.89   5 
 27 Marshall, Amariona         9 Canton McKin             13.93   2 
 28 Parham, Lea               11 Roosevelt                13.94   4 
 29 Stayer, Molly             12 Mentor                   13.95   3 
 30 Hall, Emily               11 Wadsworth                13.96   3 
 31 Rich-DeGasperis, Gabriel  10 Louisville               14.06   2 
 32 Randolph, Shaleena        10 Young. East              14.14   6 
 33 Smith, Chloe               9 Austintown-F             14.15   4 
 34 Shipman, Savana            9 Warren G Har             14.18   4 
 35 Faubel, Megan              9 Boardman                 14.22   3 
 36 Tate, Darea               10 GlenOak                  14.22   4 
 37 Upchurch, Gianna           9 Strongsville             14.34   3 
 38 Alsept, Alexa             10 New Philadel             14.41   2 
 39 Robinson, Alyssa          12 Euclid                   14.41   2 
 40 Maruna, Mia               12 Berea-Midpar             14.50   2 
 41 Roig, Emma                11 Berea-Midpar             14.54   3 
 42 Douglas, Thara            12 Copley                   14.66   4 
 43 Polidoro, Natalie         11 Cuy. Falls               14.67   2 
 44 Garr-Jackson, Briajah     12 Woodridge                14.70   3 
 45 Ball, Natalie             12 Cuy. Falls               14.70   1 
 46 Allan, Payton              9 Louisville               14.78   1 
 47 Weese, Jordynne           11 New Philadel             15.12   1 
 48 Shelton, Brooklynn         9 Woodridge                15.57   1 
 49 Townsend, Gonna           11 Young. East              16.26   2 
 50 Knowles, Elena             9 GlenOak                  32.23   1 
 -- Christian, Timia           9 Copley                      FS   3 
 
Girls 200 Meter Dash
==========================================================================
        Meet: M 24.42  4/14/2018   Caisja Chandler, Euclid                     
     Stadium: S 24.42  4/14/2018   Caisja Chandler, Euclid                     
    Name                    Year School                  Finals  H# Points
==========================================================================
  1 Clark, Eve                10 Euclid                   25.21   7  10   
  2 Cain, Alexis              12 Euclid                   25.50   7   8   
  3 Harsh, Amahrie            10 Hoover                   25.99   7   6   
  4 Swanda, Savannah          10 Twinsburg                26.05   7   5   
  5 Gosha-Foreman, Paris      12 Twinsburg                26.46   7   4   
  6 Kennedy, Jane              9 Hathaway Bro             26.56   6   3   
  7 Neiger, Hannah            12 Medina                   26.66   7   2   
  8 Nosse, Paige              10 Medina                   26.69   7   1   
  9 Graves, Allea             10 Canton McKin             26.92   6 
 10 Hutton, Rylee             10 Salem                    27.06   6 
 11 Delp, Jenna               11 GlenOak                  27.08   5 
 12 Dunn, Claire              11 Shaker Hts.              27.32   7 
 13 Lynch, Jordan             10 Strongsville             27.52   5 
 14 Kelley, Kayla             12 Mas. Jackson             27.54   6 
 15 Roegner, Kristine         10 Hudson                   27.82   5 
 16 Miele, Ellie               9 Hudson                   27.93   4 
 17 Wilson, Tayah              9 Mas. Jackson             28.03   5 
 18 Sterling, Alexys           9 Canton McKin             28.23   3 
 19 Kellon, Kandace           11 Hathaway Bro             28.48   6 
 20 Bucko, Madison            11 Austintown-F             28.72   6 
 21 Messina, Isabella         10 Tallmadge                28.79   5 
 22 Bozic, Emma                9 Tallmadge                28.82   6 
 23 Paglio, Ana               10 Mentor                   28.91   4 
 24 Ayers, Lydia              11 GlenOak                  28.97   5 
 25 Clay, Mackenzie           11 Hoover                   29.10   4 
 26 Hall, Emily               11 Wadsworth                29.27   4 
 27 Kelly, Jayda              11 New Philadel             29.31   3  29.310
 27 Kerr, Mikaila              9 Roosevelt                29.31   2  29.310
 29 Womack, Madeline          11 Mentor                   29.35   4 
 30 Morris, Eleanor            9 Roosevelt                29.51   2 
 31 Weaver, JaiLynn            9 Warren G Har             29.55   2 
 32 Manion, Jacquelyn          9 Wadsworth                29.64   4 
 33 Faubel, Megan              9 Boardman                 29.74   2 
 34 Demaioribus, Lily Rose    10 Strongsville             29.80   3 
 35 Alsept, Alexa             10 New Philadel             29.81   3 
 36 Koehler, Riley            11 Cuy. Falls               29.88   3 
 37 Boone, Marissa             9 Woodridge                30.03   3 
 38 Burton, Tanner             9 Copley                   30.05   3 
 39 Garr-Jackson, Briajah     12 Woodridge                30.34   3 
 40 Jackson, Hailey            9 Louisville               30.41   2 
 41 Allan, Payton              9 Louisville               30.99   1 
 42 Ball, Natalie             12 Cuy. Falls               31.79   1 
 43 Williams, Taylor           9 Copley                   32.37   2 
 
Girls 400 Meter Dash
==========================================================================
        Meet: M 55.39  4/16/2016   Chloe Abbott, Northville                    
     Stadium: S 55.39  4/16/2016   Chloe Abbott, Northville                    
    Name                    Year School                  Finals  H# Points
==========================================================================
  1 Cain, Alexis              12 Euclid                   60.04   7  10   
  2 Harsh, Amahrie            10 Hoover                   60.25   7   8   
  3 Pacsi, Lauren             12 Hudson                   61.18   7   6   
  4 Graves, Allea             10 Canton McKin             61.39   6   5   
  5 Gilmer, Arriah            11 Twinsburg                61.62   6   4   
  6 Hutton, Rylee             10 Salem                    61.78   7   3   
  7 Holt, Mira                 9 Col. Crawfor             62.50   7   2   
  8 Salomone, Leah            12 Mas. Jackson             62.74   6   1   
  9 Kraska, Nora               9 Mentor                   63.06   6 
 10 Fabrizi, Vanessa          12 Strongsville             63.68   7 
 11 Besett, Sophie            12 Twinsburg                63.79   5 
 12 Piehler, Emily            10 Medina                   63.93   4 
 13 Beucler, Kylie            11 Mentor                   64.09   6 
 14 Butler, Emily             12 Maplewood                64.20   7 
 15 Rodgers, Alexis            9 Warren G Har             64.21   6 
 16 Hassler, Ella             10 Roosevelt                64.87   5 
 17 McNitt, McKenzie          12 Cle. Heights             65.50   7 
 18 Perron, Bethany           12 Strongsville             66.27   6 
 19 Double, Ella              11 Salem                    66.39   5 
 20 Beros, Allie              10 Hathaway Bro             66.46   3 
 21 Jackson, Hailey            9 Louisville               66.74   3 
 22 Richards, Bella            9 Tallmadge                66.84   4 
 23 Kline, Leighton           12 Woodridge                66.99   4 
 24 Nagel, Emily              10 Wadsworth                67.08   5 
 25 Wims, Allison             11 Hoover                   67.23   4 
 26 McConnell, Kaitlin        10 New Philadel             67.31   3 
 27 Jackson, Jaleah           12 Euclid                   67.46   5 
 28 Morris, Eleanor            9 Roosevelt                67.61   3 
 29 Porter, Hailey            11 Wadsworth                67.66   3 
 30 Casal, Kylie               9 Medina                   67.90   4 
 31 Rainsberger, Kaci          9 GlenOak                  68.59   4 
 32 Yadama, Sahithi           10 Copley                   68.76   1 
 33 Sherwood, Miranda         11 Austintown-F             68.89   3 
 34 Wilson, Gracie             9 Louisville               69.00   2 
 35 Onchak, Julia             11 Tallmadge                69.26   3 
 36 Treat, Alex               10 Woodridge                69.29   4 
 37 Roberts, Molly            11 Hathaway Bro             70.10   2 
 38 Taulbee, Jayden            9 GlenOak                  70.14   4 
 39 Johnson, Emma              9 Cuy. Falls               70.31   2 
 40 Zawrotuk, Cara            10 Boardman                 70.80   3 
 41 Houston, Celena            9 Shaker Hts.              70.93   5 
 42 Reese, Ariyoana           10 Warren G Har             71.34   2 
 43 Myers, Miriam             11 Berea-Midpar             72.60   2 
 44 Clark, Kaitlyn             9 Cuy. Falls               76.65   1 
 45 Knowles, Elena             9 GlenOak                1:52.69   1 
 
Girls 800 Meter Run
==========================================================================
        Meet: M 2:17.57  4/13/2019   Carmela Henning, Medina                   
     Stadium: S 2:17.10  5/14/2021   Alexandria Bauer, Lake                    
    Name                    Year School                  Finals  H# Points
==========================================================================
  1 Cybak, Malena             12 Tuslaw                 2:16.09S  3  10   
  2 Best, Izzy                12 Woodridge              2:17.35M  3   8   
  3 Dennison, Savannah        11 Mentor                 2:18.66   3   6   
  4 Heine, Mia                10 Medina                 2:22.72   3   5   
  5 Berrow, Annie             10 Mentor                 2:24.65   3   4    2:24.645
  6 Reaman, Reese             10 Woodridge              2:24.65   3   3    2:24.649
  7 Pukys, Diana              12 Louisville             2:25.41   3   2   
  8 Wingler, Sydney           12 Strongsville           2:26.23   3   1   
  9 Varis, Tina               10 Strongsville           2:26.29   3 
 10 Kutcel, Kayla             12 Medina                 2:30.16   3 
 11 Mueller, Elle             11 Cle. Heights           2:31.12   3 
 12 Neal, Jade                12 Euclid                 2:31.52   2 
 13 Huzyak, Olivia            12 Mas. Jackson           2:31.78   3 
 14 Ngetich, Sophia            9 GlenOak                2:34.02   3 
 15 Vennetti, Gabbie           9 Boardman               2:34.46   3 
 16 DeRosa, Emily             11 Mas. Jackson           2:35.82   2 
 17 Joki, Bri                 10 Austintown-F           2:36.10   2 
 18 Sams, Olivia              11 Roosevelt              2:36.66   2 
 19 Gardner, Sophie            9 Warren G Har           2:37.41   2 
 20 Lantz, Caris              11 GlenOak                2:37.58   2 
 21 Hardy, Olivia              9 Col. Crawfor           2:38.00   1 
 22 Himmelreich, Hailey        9 Copley                 2:38.19   2 
 23 Jones, Eve                11 Hudson                 2:38.30   2 
 24 Butler, Emily             12 Maplewood              2:38.70   3 
 25 Spalding, Rachel           9 Austintown-F           2:38.71   2 
 26 Roston, Isabella          10 Col. Crawfor           2:38.86   2 
 27 Murlin, Elizabeth         10 Shaker Hts.            2:39.47   2 
 28 Barker, Camryn            12 Louisville             2:39.94   2 
 29 Fisher, Leah              10 Hoover                 2:41.09   1 
 30 Ross, Amelia               9 Tallmadge              2:41.61   1 
 31 Jones, Story              12 Hudson                 2:41.97   3 
 32 Lux, Margaret             12 Hathaway Bro           2:42.27   1 
 33 Horning, Ashlinne         10 Hoover                 2:43.32   1 
 34 Verdell, Alexis           11 Berea-Midpar           2:43.50   1 
 35 Mangano, Reagyn           10 Tallmadge              2:43.67   2 
 36 Barnett, Teagan           11 Cuy. Falls             2:44.11   1 
 37 Jaquette, Klaire           9 Salem                  2:44.44   2 
 38 Rodriguez, Natalia        12 Copley                 2:44.77   1 
 39 Griffith, Dana            10 Salem                  2:46.64   2 
 40 Hersman, Navaeh           10 Roosevelt              2:46.85   1 
 41 Voll, Ali                 11 New Philadel           2:47.41   1 
 42 Banyard, Teagan            9 Hathaway Bro           2:47.44   1 
 43 Cook, Kayla               11 Euclid                 2:52.53   1 
 44 Schenkenberger, Leah      11 Wadsworth              2:54.13   1 
 45 Miller, Maliya            11 Wadsworth              2:54.57   1 
 46 Green, Gabrielle          11 Warren G Har           2:57.73   1 
 47 Auck, Morgan              10 Boardman               3:01.40   2 
 48 Knowles, Elena             9 GlenOak                3:59.84   1 
 
Girls 1600 Meter Run
==========================================================================
        Meet: M 5:09.28  4/13/2019   Clare Nicholas, Wadsworth                 
     Stadium: S 4:59.19  5/14/2021   Alexandria Bauer, Lake                    
    Name                    Year School                  Finals  H# Points
==========================================================================
  1 Richards, Caleigh         10 Maplewood              5:04.34M  2  10   
  2 Graham, Bella             11 Marlington             5:07.45M  2   8   
  3 Best, Izzy                12 Woodridge              5:08.06M  2   6   
  4 Dennison, Savannah        11 Mentor                 5:08.55M  2   5   
  5 Razavi, Jenna             12 Medina                 5:20.27   2   4   
  6 Hopple, Molly             12 Salem                  5:23.23   2   3   
  7 Mueller, Jane              9 Cle. Heights           5:24.21   2   2   
  8 Reaman, Reese             10 Woodridge              5:26.65   2   1   
  9 Istnick, Sofia            12 Mas. Jackson           5:29.41   2 
 10 Yeager, Kristin           12 Austintown-F           5:29.83   2 
 11 Sabo, Ada                 10 Mentor                 5:30.90   2 
 12 Kaelber, Grace             9 Shaker Hts.            5:35.96   2 
 13 Barker, Camryn            12 Louisville             5:37.24   2 
 14 Spalding, Elizabeth        9 Austintown-F           5:40.64   2 
 15 Bechtel, Brooke           11 Berea-Midpar           5:41.07   2 
 16 Gardner, Sophie            9 Warren G Har           5:42.53   1 
 17 Barzellato, Jeanie        10 Roosevelt              5:43.53   1 
 18 Chase, Cecelia            10 Col. Crawfor           5:43.55   2 
 19 Schmeller, Ruth           10 Medina                 5:44.98   2 
 20 Crangle, Ana              12 Tallmadge              5:45.34   2 
 21 Bero, Lauren              11 Boardman               5:47.80   2 
 22 Smith, Ollie               9 Wadsworth              5:48.51   1 
 23 Ames, Jada                10 GlenOak                5:49.89   1 
 24 Himmelreich, Hailey        9 Copley                 5:52.77   1 
 25 Misencik, Elizabeth       11 Strongsville           5:53.99   1 
 26 Pinson, Sienna             9 Hudson                 5:54.68   1 
 27 Miller, Sarah              9 Twinsburg              5:55.77   1 
 28 Donaldson, Anna           10 Hoover                 5:57.07   1 
 29 DeRosa, Emily             11 Mas. Jackson           5:57.22   1 
 30 Gilson, Grace             10 Hathaway Bro           6:02.28   1 
 31 Koach, Marissa            12 Roosevelt              6:03.17   1 
 32 Brown, Marisa             11 Louisville             6:03.49   1 
 33 Castle, Jessica           10 Strongsville           6:03.62   2 
 34 Chen, Margaret            10 Hathaway Bro           6:04.78   1 
 35 Lawrence, Daisy            9 Shaker Hts.            6:06.16   1 
 36 Dunford, Kloey            11 Cuy. Falls             6:11.64   1 
 37 May, Emily                11 GlenOak                6:12.25   1 
 38 McAllister, Brynne        10 Wadsworth              6:15.08   1 
 39 Hunt, Katrina             12 Tallmadge              6:16.76   1 
 40 Turner, Ava               12 Twinsburg              6:17.21   1 
 41 Palombo, Anna             10 Hoover                 6:17.67   1 
 42 Wagner, Amelia            11 Copley                 6:26.17   1 
 43 Ramey, Sarah              11 New Philadel           6:43.61   1 
 44 Shay, Alyssa               9 Cuy. Falls             6:46.63   1 
 45 Greene, Ava                9 Warren G Har           6:47.60   1 
 
Girls 3200 Meter Run
==========================================================================
        Meet: M 11:02.19  4/16/2016   Lexa Barrott, Northville                 
     Stadium: S 11:02.19  4/16/2016   Lexa Barrott, Northville                 
    Name                    Year School                  Finals  H# Points
==========================================================================
  1 Monesmith, Morgan         12 Hathaway Bro          11:01.90M  2  10   
  2 Richards, Caleigh         10 Maplewood             11:14.26   2   8   
  3 Ripple, Anna              12 Woodridge             11:18.22   2   6   
  4 Zagst, Kailey             11 Mas. Jackson          11:23.43   2   5   
  5 Hopple, Molly             12 Salem                 11:45.33   2   4   
  6 Black, Haley               9 Medina                11:45.90   2   3   
  7 Razavi, Cara              11 Medina                11:52.94   2   2   
  8 Stafford, Megan           10 Salem                 11:58.87   2   1   
  9 Wachhaus, Casey           12 Mentor                11:59.47   2 
 10 Cooper, Ashley            12 Mentor                12:01.35   2 
 11 Mushrush, Cambri          11 New Philadel          12:13.72   2 
 12 Willett, Eloise           10 Woodridge             12:16.81   2 
 13 Clemens, Lena             11 Hudson                12:24.75   1 
 14 Salem, Nora               10 GlenOak               12:33.86   1 
 15 Reaper, Savannah           9 Hudson                12:36.21   1 
 16 Stringer, Rachel          10 Shaker Hts.           12:39.76   1 
 17 Englander, Jenna           9 Shaker Hts.           12:40.42   2 
 18 Murphy, Rachel            12 Wadsworth             12:40.57   2 
 19 McClung, Lauren           10 Twinsburg             12:49.17   1 
 20 Russo, Morgan             10 Boardman              12:49.56   2 
 21 Basso, Cara               10 Tallmadge             12:50.51   2 
 22 Harbour, Sydney            9 GlenOak               12:52.42   1 
 23 Williams, Grace           10 Mas. Jackson          12:59.74   1 
 24 Winter, Elena             11 Hathaway Bro          13:17.58   1 
 25 Cole, Chloe               11 Louisville            13:19.54   1 
 26 Menegay, Bailey           12 Louisville            13:20.55   1 
 27 Ogg, Emma                 12 Strongsville          13:20.93   1 
 28 Short, Marianne           12 Wadsworth             13:22.38   1 
 29 Smith, Maria              11 Col. Crawfor          13:33.96   1 
 30 Conley, Molly              9 Tallmadge             13:57.36   1 
 31 Lowry, Elsa               12 Cuy. Falls            13:58.00   1 
 32 Hobe, Lauren              11 Hoover                14:04.09   1 
 33 Allbaugh, Grace            9 Copley                14:05.68   1 
 34 Bennage, Haley             9 Twinsburg             14:16.92   1 
 35 Kester, Kayla             10 Cuy. Falls            14:39.54   1 
 36 Grimm, Cassie             11 Hoover                15:45.34   1 
 
Girls 100 Meter Hurdles
==========================================================================
        Meet: M 14.78  4/16/2016   Aisha Jackson, Warren G Harding             
     Stadium: S 14.78  4/16/2016   Aisha Jackson, Warren G Harding             
    Name                    Year School                  Finals  H# Points
==========================================================================
  1 Ruffener, Katie           12 Col. Crawfor             14.08M  6  10   
  2 Kingsley, Faith           12 Berea-Midpar             15.67   6   8   
  3 Rorrer, Anna              11 Woodridge                15.94   6   6   
  4 Kingsley, Makayla         10 Berea-Midpar             16.17   6   5   
  5 Dawson, Lauren            10 Medina                   16.20   6   4   
  6 Blakely, Robbaniquea      10 Canton McKin             16.58   5   3   
  7 Parham, Lea               11 Roosevelt                17.06   6   2   
  8 Clum, Madigan             11 Tallmadge                17.32   6   1   
  9 Honzu, Jameire            10 Warren G Har             17.33   6 
 10 Brustoski, Ellie          11 Cuy. Falls               17.49   4 
 11 Hadidan, Khadija          12 Boardman                 17.63   4 
 12 Leedy, Katilyn            12 Austintown-F             17.68   5 
 13 Blasco, Sarah             10 Boardman                 17.71   5 
 14 Eagon, Zoe                12 Hoover                   18.03   4 
 15 Schario, Ellie            12 Mas. Jackson             18.03   5 
 16 Guist, Parker             10 GlenOak                  18.07   3 
 17 Hofacker, Michele         12 Copley                   18.19   4 
 18 Forst, Madilyn             9 Hudson                   18.27   4 
 19 Rochford, Grace           11 Copley                   18.31   2 
 20 Allen, SheAyla            10 Warren G Har             18.35   4 
 21 Johnson, Audrey            9 Medina                   18.36   4 
 22 Walker, Chelby            12 Twinsburg                18.52   5 
 23 Cindric, Ella             10 Mentor                   18.60   3 
 24 Masl, Ruby                12 Cuy. Falls               18.66   2 
 25 Krohn, Mackenzie          11 Austintown-F             18.66   3 
 26 Ritzhaupt, Reagan         11 Col. Crawfor             18.73   4 
 27 Williams, Kyra            12 Wadsworth                18.78   2 
 28 Sommers, Aanika            9 GlenOak                  18.84   2 
 29 Ferrara, Gianna           12 Roosevelt                19.01   3 
 30 Miller, Alyssa            12 New Philadel             19.02   5 
 31 Restivo, Karli             9 Woodridge                19.03   2 
 32 Zakham, Alyssa             9 Hoover                   19.48   3 
 33 Mendel, Tatum             10 Wadsworth                19.59   2 
 34 Smith, Tamia               9 Twinsburg                19.60   2 
 35 Wilmot, Emily             10 Tallmadge                19.63   1 
 36 Smalheer, Marissa          9 Strongsville             19.71   2 
 37 Smalheer, Madison          9 Strongsville             19.98   1 
 38 Kaput, Kayla               9 New Philadel             20.02   3 
 39 Gotschall, Taryn           9 Louisville               20.57   1 
 40 Murray, Annika            10 Salem                    21.07   3 
 41 Birone, Maddelyn           9 Louisville               21.37   1 
 42 Moore, Brooklyn            9 Euclid                   21.46   1 
 43 Burge, Jada               11 Shaker Hts.              21.61   5 
 44 Cornelius, Sania          12 Euclid                   22.53   1 
 45 Walker, Skylar            10 Shaker Hts.              23.41   5 
 
Girls 300 Meter Hurdles
==========================================================================
        Meet: M 44.24  4/16/2016   Sophie Richards, Hathaway Brown             
     Stadium: S 44.24  4/16/2016   Sophie Richards, Hathaway Brown             
    Name                    Year School                  Finals  H# Points
==========================================================================
  1 Ruffener, Katie           12 Col. Crawfor             45.52   7  10   
  2 Rorrer, Anna              11 Woodridge                47.19   7   8   
  3 Thompson, De'Aunee        10 Austintown-F             49.30   7   6   
  4 Zuro, Ellie               11 Wadsworth                49.50   7   5   
  5 Parham, Lea               11 Roosevelt                49.74   7   4   
  6 Kingsley, Faith           12 Berea-Midpar             49.91   7   3   
  7 Brustoski, Ellie          11 Cuy. Falls               50.01   6   2   
  8 McArdle, Jillian          12 Berea-Midpar             51.03   7   1   
  9 Cindric, Ella             10 Mentor                   52.42   6 
 10 Walker, Chelby            12 Twinsburg                52.66   6 
 11 Ferrara, Gianna           12 Roosevelt                53.09   6 
 12 Schario, Ellie            12 Mas. Jackson             53.20   6 
 13 Blasco, Sarah             10 Boardman                 53.23   5 
 14 Stewart, Lia              10 Twinsburg                53.56   4 
 15 Honzu, Jameire            10 Warren G Har             53.62   7 
 16 Sommers, Aanika            9 GlenOak                  53.75   4 
 17 Miller, Aviana            12 Tallmadge                53.76   3 
 18 Forst, Madilyn             9 Hudson                   54.21   5 
 19 Lamonica, Daelyne         11 Wadsworth                54.22   4 
 20 Leedy, Katilyn            12 Austintown-F             54.32   5 
 21 Mendez, Maia              10 Cuy. Falls               54.58   3 
 22 Nye, Skye                  9 Strongsville             54.65   5 
 23 Fitz-Patrick, Clare       10 Hoover                   54.75   3 
 24 Smalheer, Marissa          9 Strongsville             54.76   4 
 25 Miele, Reagan             11 Hudson                   54.82   6 
 26 Boebel, Lilly             10 Medina                   55.12   5 
 27 Hofacker, Michele         12 Copley                   55.15   5 
 28 Double, Clara             12 Salem                    55.47   2 
 29 Cahill, Zyhanna           10 Euclid                   55.60   2 
 30 Berwald, Alexis           10 Mentor                   55.65   5 
 31 Manofsky, Abra             9 Mas. Jackson             55.71   4 
 32 Murray, Annika            10 Salem                    55.84   3 
 33 Bullock, Celia            12 Hathaway Bro             56.05   3  56.048
 33 Guist, Parker             10 GlenOak                  56.05   4  56.048
 35 Kollar, Ashley            10 Medina                   56.77   4  56.761
 36 Zakham, Alyssa             9 Hoover                   56.77   5  56.769
 37 Kaput, Kayla               9 New Philadel             56.81   3 
 38 Allen, SheAyla            10 Warren G Har             56.87   6 
 39 Bero, Sarah                9 Boardman                 57.71   3 
 40 Restivo, Karli             9 Woodridge                58.59   2 
 41 Burge, Jada               11 Shaker Hts.              58.64   1 
 42 Courtney, Samantha        11 New Philadel             58.93   2 
 43 Scheetz, Landyn           10 Louisville               59.59   2 
 44 Grant, Nandi              11 Euclid                   61.35   1 
 45 Walker, Skylar            10 Shaker Hts.              62.53   1 
 46 Simpson, Molly            11 Louisville               63.49   2 
 -- Rochford, Grace           11 Copley                     DNF   4 
 
Girls 4x100 Meter Relay
==========================================================================
        Meet: M 48.24  4/14/2018   Young. East, Young. East                    
                       L Lewis, J Bowers, D Allen, K Matlock             
     Stadium: S 48.24  4/14/2018   Young. East, Young. East                    
                       L Lewis, J Bowers, D Allen, K Matlock             
    School                                               Finals  H# Points
==========================================================================
  1 Twinsburg                                             49.49   4  10   
     1) Banach, Bree 10                 2) Swanda, Savannah 10            
     3) Johnson, Akira 12               4) Gosha-Foreman, Paris 12        
  2 Medina                                                50.45   4   8   
     1) Nosse, Paige 10                 2) Neiger, Hannah 12              
     3) Smith, Rachel 12                4) Perfect, Kayla 11              
  3 Shaker Hts.                                           51.20   4   6   
     1) Taress, Kyla 11                 2) Walker, Meilani 11             
     3) Williams, Erin 12               4) Dunn, Claire 11                
  4 Austintown-Fitch                                      52.35   3   5   
     1) Bucko, Madison 11               2) Smith, Chloe 9                 
     3) Thompson, De'Aunee 10           4) Leedy, Katilyn 12              
  5 GlenOak                                               52.57   4   4   
     1) Leahy, Milana 11                2) Tate, Darea 10                 
     3) Bisesi, Natalie 10              4) Delp, Jenna 11                 
  6 Mas. Jackson                                          52.81   4   3    52.803
     1) Lusk, Kaylee 9                  2) Wilson, Tayah 9                
     3) Williams, Riley 12              4) Kelley, Kayla 12               
  7 Canton McKinley                                       52.81   2   2    52.807
     1) Sterling, Alexys 9              2) Marshall, Amariona 9           
     3) Culler, Aniah 12                4) Cameron, Leah 11               
  8 Mentor                                                53.11   4   1   
     1) Iliano, Jude 10                 2) Hawley, Margaret 10            
     3) Stayer, Molly 12                4) Meinke, Emma 12                
  9 Wadsworth                                             53.26   3 
     1) Zuro, Ellie 11                  2) Manion, Jacquelyn 9            
     3) Craig, Cece 9                   4) Hall, Emily 11                 
 10 Tallmadge                                             53.38   3 
     1) Reifsnyder, Megan 12            2) Hurst, Mia 12                  
     3) Kurko, Kari 9                   4) Incorvati, Paula 10            
 11 Hudson                                                53.86   3 
     1) Hegedish, Carrie 9              2) Kosa, Klaudia 12               
     3) Rosenberg, Samantha 9           4) Roegner, Kristine 10           
 12 Salem                                                 54.12   3 
     1) Murphy, Mikaylynn 11            2) Reid, Zoie 11                  
     3) Murray, Allie 12                4) Pim, Raelin 11                 
 13 Strongsville                                          54.52   4 
     1) Lynch, Jordan 10                2) Upchurch, Gianna 9             
     3) Spisak, Ava 9                   4) Fabrizi, Paige 11              
 14 Hoover                                                54.58   2 
     1) McHenry, Maddie 12              2) Miller, Addison 9              
     3) Sponseller, Audrie 11           4) Clay, Mackenzie 11             
 15 Col. Crawford                                         54.60   3  54.592
     1) Mckibben, Ayla 10               2) Ritzhaupt, Reagan 11           
     3) Mckibben, Lynae 10              4) Krassow, Liv 12                
 16 Boardman                                              54.60   2  54.598
     1) Faubel, Megan 9                 2) Jackson, Faith 11              
     3) Blasco, Sarah 10                4) Hayes, Destinee 12             
 17 Berea-Midpark                                         54.93   4 
     1) Kingsley, Makayla 10            2) Roig, Emma 11                  
     3) McArdle, Jillian 12             4) Maruna, Mia 12                 
 18 Cuy. Falls                                            55.64   2 
     1) Fratz, Grace 12                 2) Hammonds, Sonia 11             
     3) Koehler, Riley 11               4) Polidoro, Natalie 11           
 19 Warren G Harding                                      55.66   3 
     1) Cooper, Aundrea 9               2) Allen, SheAyla 10              
     3) Weaver, JaiLynn 9               4) Shipman, Savana 9              
 20 Euclid                                                55.93   2 
     1) Maddox, Tatiana 10              2) Robinson, Alyssa 12            
     3) Douglas, Mia 9                  4) Deloach, Sydnei 12             
 21 Copley                                                56.19   2 
     1) Hofacker, Michele 12            2) Douglas, Thara 12              
     3) Burton, Tanner 9                4) Christian, Timia 9             
 22 Louisville                                            56.40   1 
     1) Simpson, Molly 11               2) Gotschall, Taryn 9             
     3) Jackson, Hailey 9               4) Rich-DeGasperis, Gabrielle 10  
 23 Roosevelt                                             56.90   1 
     1) Kerr, Mikaila 9                 2) McCloude, Zia 10               
     3) Renkes, Megan 12                4) Gregg, Audrey 9                
 24 New Philadelphia                                      57.26   2 
     1) Weese, Jordynne 11              2) Alsept, Alexa 10               
     3) Miller, Alyssa 12               4) Kelly, Jayda 11                
 25 Woodridge                                             59.96   1 
     1) Davis, Izzy 10                  2) Kleinhenz, Anna 10             
     3) Shelton, Brooklynn 9            4) Howell, Izzie 9                
 
Girls 4x200 Meter Relay
==========================================================================
        Meet: M 1:40.95  4/13/2019   Euclid, Euclid                            
                         C Cunningham, K Ross, C Crump, A Cain             
     Stadium: S 1:40.95  4/13/2019   Euclid, Euclid                            
                         C Cunningham, K Ross, C Crump, A Cain             
    School                                               Finals  H# Points
==========================================================================
  1 Euclid                                              1:47.16   4  10   
     1) Douglas, Mia 9                  2) Clark, Eve 10                  
     3) Deloach, Sydnei 12              4) Cain, Alexis 12                
  2 Shaker Hts.                                         1:47.65   4   8   
     1) Taress, Kyla 11                 2) Walker, Meilani 11             
     3) Williams, Erin 12               4) Dunn, Claire 11                
  3 Twinsburg                                           1:47.76   4   6   
     1) Gosha-Foreman, Paris 12         2) Thornton, Rana 12              
     3) Swanda, Savannah 10             4) Gilmer, Arriah 11              
  4 Medina                                              1:48.44   4   5   
     1) Perfect, Kayla 11               2) Smith, Rachel 12               
     3) Nosse, Paige 10                 4) Henderson, Marissa 10          
  5 Mas. Jackson                                        1:48.84   4   4   
     1) Salomone, Leah 12               2) Lemus, Lindsey 11              
     3) Wilson, Tayah 9                 4) Kelley, Kayla 12               
  6 Salem                                               1:50.49   3   3   
     1) Pim, Raelin 11                  2) Reid, Zoie 11                  
     3) Double, Ella 11                 4) Hutton, Rylee 10               
  7 Wadsworth                                           1:50.66   3   2   
     1) Zuro, Ellie 11                  2) Sell, Ally 12                  
     3) Craig, Cece 9                   4) Lambert, Celia 12              
  8 Canton McKinley                                     1:51.87   3   1   
     1) Sterling, Alexys 9              2) Culler, Aniah 12               
     3) Dabney, Deleaun 11              4) Graves, Allea 10               
  9 Mentor                                              1:52.97   4 
     1) Iliano, Jude 10                 2) Berwald, Alexis 10             
     3) Paglio, Ana 10                  4) Meinke, Emma 12                
 10 Warren G Harding                                    1:53.08   3 
     1) Shipman, Savana 9               2) Weaver, JaiLynn 9              
     3) Rodgers, Alexis 9               4) Allen, SheAyla 10              
 11 Hudson                                              1:53.60   3 
     1) Iuston, Brooke 9                2) Rischitelli, Maggie 12         
     3) Miele, Reagan 11                4) Roegner, Kristine 10           
 12 Hathaway Brown                                      1:54.48   2 
     1) Beros, Allie 10                 2) Bullock, Celia 12              
     3) Roberts, Molly 11               4) Kellon, Kandace 11             
 13 Tallmadge                                           1:54.69   3 
     1) Kurko, Kari 9                   2) Bozic, Emma 9                  
     3) Incorvati, Paula 10             4) Hurst, Mia 12                  
 14 Col. Crawford                                       1:55.41   3 
     1) Mckibben, Ayla 10               2) Slagle, Hailey 10              
     3) Mckibben, Lynae 10              4) Shipman, Niyah 10              
 15 GlenOak                                             1:55.43   3 
     1) Leahy, Milana 11                2) Ayers, Lydia 11                
     3) Hamm, Addison 9                 4) Delp, Jenna 11                 
 16 Cuy. Falls                                          1:55.72   2 
     1) Koehler, Riley 11               2) Masl, Ruby 12                  
     3) Mendez, Maia 10                 4) Polidoro, Natalie 11           
 17 Woodridge                                           1:56.60   2 
     1) Rorrer, Anna 11                 2) Garr-Jackson, Briajah 12       
     3) Treat, Alex 10                  4) Boone, Marissa 9               
 18 Hoover                                              1:57.00   2 
     1) Clay, Mackenzie 11              2) Wims, Lexi 9                   
     3) Kern, Addison 11                4) Miller, Addison 9              
 19 New Philadelphia                                    1:58.23   2 
     1) McConnell, Kaitlin 10           2) Alsept, Alexa 10               
     3) Kaput, Kayla 9                  4) Kelly, Jayda 11                
 20 Berea-Midpark                                       2:00.21   1 
     1) Kingsley, Makayla 10            2) Roig, Emma 11                  
     3) Maruna, Mia 12                  4) Agnew, Maiya 10                
 21 Austintown-Fitch                                    2:00.21   2 
     1) Elkins, Caristian 10            2) Cortez, Mariah 9               
     3) Krohn, Mackenzie 11             4) Vadas, Meghan 9                
 22 Copley                                              2:00.90   1 
     1) Williams, Taylor 9              2) Yadama, Sahithi 10             
     3) Burton, Tanner 9                4) Christian, Timia 9             
 23 Boardman                                            2:01.00   1 
     1) Hadidan, Khadija 12             2) Auck, Morgan 10                
     3) Jackson, Faith 11               4) Zawrotuk, Cara 10              
 24 Roosevelt                                           2:01.20   2 
     1) Ferrara, Gianna 12              2) Kerr, Mikaila 9                
     3) Gregg, Audrey 9                 4) Sams, Olivia 11                
 25 Louisville                                          2:03.34   2 
     1) Allan, Payton 9                 2) Wilson, Gracie 9               
     3) Gotschall, Taryn 9              4) Rich-DeGasperis, Gabrielle 10  
 -- Strongsville                                             DQ   4 
     1) Lynch, Jordan 10                2) Fabrizi, Vanessa 12            
     3) Perron, Bethany 12              4) Upchurch, Gianna 9             
 
Girls 4x400 Meter Relay
==========================================================================
        Meet: M 3:56.39  4/13/2019   Mentor, Mentor                            
                         P Floriea, S Lane, K Unetich, E Potter            
     Stadium: S 3:56.39  4/13/2019   Mentor, Mentor                            
                         P Floriea, S Lane, K Unetich, E Potter            
    School                                               Finals  H# Points
==========================================================================
  1 Medina                                              4:09.47   4  10   
     1) Smith, Rachel 12                2) Henderson, Marissa 10          
     3) Heine, Mia 10                   4) Kutcel, Kayla 12               
  2 Twinsburg                                           4:13.07   4   8   
     1) Thornton, Rana 12               2) Ruffin, Sanayah 10             
     3) Gilmer, Arriah 11               4) Besett, Sophie 12              
  3 Wadsworth                                           4:14.19   4   6   
     1) Sell, Ally 12                   2) Zuro, Ellie 11                 
     3) Biecker, Kailyn 10              4) Lambert, Celia 12              
  4 Euclid                                              4:16.83   4   5   
     1) Alexander, Taylor 12            2) Cain, Alexis 12                
     3) Neal, Jade 12                   4) Clark, Eve 10                  
  5 Hathaway Brown                                      4:18.10   4   4   
     1) Lux, Margaret 12                2) Kellon, Kandace 11             
     3) Kennedy, Jane 9                 4) Monesmith, Morgan 12           
  6 Woodridge                                           4:20.26   3   3   
     1) Boone, Marissa 9                2) Best, Izzy 12                  
     3) Reaman, Reese 10                4) Kline, Leighton 12             
  7 Shaker Hts.                                         4:20.80   4   2   
     1) Williams, Erin 12               2) Taress, Kyla 11                
     3) Walker, Meilani 11              4) Dunn, Claire 11                
  8 Col. Crawford                                       4:20.98   2   1   
     1) Roston, Gabby 9                 2) Mckibben, Lynae 10             
     3) Holt, Mira 9                    4) Ritzhaupt, Reagan 11           
  9 Mas. Jackson                                        4:22.00   3 
     1) Lusk, Kaylee 9                  2) Lemus, Lindsey 11              
     3) Gmerek, Addy 12                 4) Salomone, Leah 12              
 10 Hudson                                              4:23.50   4 
     1) Dunphy, Kyla 9                  2) Jacops, Ruby 10                
     3) Gallagher, Ellie 10             4) Pacsi, Lauren 12               
 11 Canton McKinley                                     4:25.23   3 
     1) Cameron, Leah 11                2) Culler, Aniah 12               
     3) Dabney, Deleaun 11              4) Graves, Allea 10               
 12 Strongsville                                        4:26.49   3 
     1) Fabrizi, Paige 11               2) Varis, Tina 10                 
     3) Perron, Bethany 12              4) Fabrizi, Vanessa 12            
 13 Mentor                                              4:31.63   3 
     1) Beucler, Kylie 11               2) Berrow, Annie 10               
     3) Kraska, Nora 9                  4) Dennison, Savannah 11          
 14 GlenOak                                             4:31.98   3 
     1) Ngetich, Sophia 9               2) Hamm, Addison 9                
     3) Williams, Allison 10            4) Delp, Jenna 11                 
 15 Austintown-Fitch                                    4:33.01   3 
     1) Sherwood, Miranda 11            2) Joki, Bri 10                   
     3) Spalding, Elizabeth 9           4) Yeager, Kristin 12             
 16 Tallmadge                                           4:35.40   2 
     1) Richards, Bella 9               2) Reifsnyder, Megan 12           
     3) Messina, Isabella 10            4) Crangle, Ana 12                
 17 Louisville                                          4:35.65   1 
     1) Pukys, Diana 12                 2) Jackson, Hailey 9              
     3) Wilson, Gracie 9                4) Brown, Marisa 11               
 18 New Philadelphia                                    4:36.09   2 
     1) Kaput, Kayla 9                  2) McConnell, Kaitlin 10          
     3) Courtney, Samantha 11           4) Mushrush, Cambri 11            
 19 Copley                                              4:36.57   3 
     1) Arnold, Allie 11                2) Douglas, Thara 12              
     3) Rochford, Grace 11              4) Rodriguez, Natalia 12          
 20 Roosevelt                                           4:36.88   2 
     1) Sams, Olivia 11                 2) Koach, Marissa 12              
     3) Morris, Eleanor 9               4) Ferrara, Gianna 12             
 21 Hoover                                              4:39.07   2 
     1) Fisher, Leah 10                 2) Horning, Ashlinne 10           
     3) Miller, Addison 9               4) Wims, Allison 11               
 22 Warren G Harding                                    4:59.56   1 
     1) Rodgers, Alexis 9               2) Gardner, Sophie 9              
     3) Allen, SheAyla 10               4) Reese, Ariyoana 10             
 23 Cuy. Falls                                          5:02.45   1 
     1) Dunford, Kloey 11               2) Clark, Kaitlyn 9               
     3) Fratz, Grace 12                 4) Johnson, Emma 9                
 
Girls 4x800 Meter Relay
=======================================================================
        Meet: M 9:34.29  4/17/2021   Mentor, Mentor                            
                         S Dennison, A Berrow, K Beucler, R Yocum          
     Stadium: S 9:27.70  5/15/2009   Hoover, Hoover                            
                         E Garfield, M Monte, J Roth, A Peare              
    School                                               Finals  Points
=======================================================================
  1 Mentor                                              9:44.10   10   
     1) Beucler, Kylie 11               2) Sabo, Ada 10                   
     3) Kraska, Nora 9                  4) Berrow, Annie 10               
  2 Medina                                              9:58.77    8   
     1) Razavi, Cara 11                 2) Perfect, Kayla 11              
     3) Razavi, Jenna 12                4) Heine, Mia 10                  
  3 Strongsville                                       10:04.34    6   
     1) Wingler, Sydney 12              2) Severance, Brynn 10            
     3) Nye, Skye 9                     4) Varis, Tina 10                 
  4 Mas. Jackson                                       10:09.47    5   
     1) Istnick, Sofia 12               2) Zagst, Kailey 11               
     3) Hudas, Gianna 10                4) Huzyak, Olivia 12              
  5 Hudson                                             10:10.75    4   
     1) Jones, Story 12                 2) Jacops, Ruby 10                
     3) Liesen, Emma 11                 4) Gallagher, Ellie 10            
  6 Wadsworth                                          10:29.07    3   
     1) Biecker, Kailyn 10              2) Murphy, Rachel 12              
     3) Nagel, Emily 10                 4) Smith, Ollie 9                 
  7 GlenOak                                            10:39.83    2   
     1) Ngetich, Sophia 9               2) Ames, Jada 10                  
     3) Salem, Nora 10                  4) Esporite, Kaitlyn 10           
  8 Woodridge                                          10:43.80    1   
     1) Willett, Eloise 10              2) Kline, Leighton 12             
     3) Boone, Marissa 9                4) McFarland, Joy 11              
  9 Col. Crawford                                      10:45.02  
     1) Roston, Gabby 9                 2) Roston, Isabella 10            
     3) Chase, Cecelia 10               4) Hardy, Olivia 9                
 10 Shaker Hts.                                        10:46.37  
     1) Murlin, Elizabeth 10            2) Lawrence, Daisy 9              
     3) Coxen, Anabel 9                 4) Kaelber, Grace 9               
 11 Tallmadge                                          10:54.71  
     1) Crangle, Ana 12                 2) Onchak, Julia 11               
     3) Ross, Amelia 9                  4) Mangano, Reagyn 10             
 12 Austintown-Fitch                                   10:59.43  
     1) Hunter, Sophia 9                2) Higginbottham, Amber 12        
     3) George, Gretchen 12             4) DeBaldo, Jenna 11              
 13 Euclid                                             11:02.73  
     1) Neal, Jade 12                   2) Longstreet, Ava 11             
     3) Cook, Kayla 11                  4) Alexander, Taylor 12           
 14 Roosevelt                                          11:04.41  
     1) Hersman, Navaeh 10              2) Sams, Olivia 11                
     3) Koach, Marissa 12               4) Barzellato, Jeanie 10          
 15 Copley                                             11:15.56  
     1) Arnold, Allie 11                2) Himmelreich, Hailey 9          
     3) Rodriguez, Natalia 12           4) Allbaugh, Grace 9              
 16 Twinsburg                                          11:17.92  
     1) Besett, Sophie 12               2) McClung, Lauren 10             
     3) Bennage, Haley 9                4) Firem, Cordelia 11             
 17 Salem                                              11:21.52  
     1) Jaquette, Klaire 9              2) Griffith, Dana 10              
     3) Campf, Peyton 10                4) Pieren, Jillian 9              
 18 Hathaway Brown                                     11:37.22  
     1) Winter, Elena 11                2) Banyard, Teagan 9              
     3) Gilson, Grace 10                4) Chen, Margaret 10              
 19 Hoover                                             11:40.13  
     1) Palombo, Anna 10                2) Jones, Sarah 11                
     3) Miller, Allison 11              4) Horning, Ashlinne 10           
 20 Warren G Harding                                   11:42.71  
     1) Gardner, Sophie 9               2) Barrickman, Emily 9            
     3) Greene, Ava 9                   4) Edmonds, E'Mari 11             
 21 Cuy. Falls                                         12:29.16  
     1) Smith, Laila 12                 2) Testa, Hailey 10               
     3) Clark, Kaitlyn 9                4) Whitmore, Lindsay 9            
 
Girls High Jump
=======================================================================
        Meet: M 5-09.50  4/15/2017   Emilia Lesniak, Strongsville              
     Stadium: S    5-10  4/14/2011   Maddie Morrow, Hoover                     
    Name                    Year School                  Finals  Points
=======================================================================
  1 Patibandla, Leena         11 Mas. Jackson           5-03.00   10   
     4-07 4-10 5-01 5-02 5-03 5-04 
        O    O   XO   XO    O  XXX 
  2 Dabney, Deleaun           11 Canton McKin           4-10.00    7   
     4-07 4-10 5-01 
        O   XO  XXX 
  2 Baker, Clara              12 Mas. Jackson           4-10.00    7   
     4-07 4-10 5-01 
        O   XO  XXX 
  4 Fabrizi, Paige            11 Strongsville           4-07.00    2.14
     4-07 4-10 
        O  XXX 
  4 Rodriguez, Natalia        12 Copley                 4-07.00    2.14
     4-07 4-10 
        O  XXX 
  4 Pedro, Audrey             11 Medina                 4-07.00    2.14
     4-07 4-10 
        O  XXX 
  4 Donegan, Sydnee           12 Twinsburg              4-07.00    2.14
     4-07 4-10 
        O  XXX 
  4 Shipman, Niyah            10 Col. Crawfor           4-07.00    2.14
     4-07 4-10 
        O  XXX 
  4 Parham, Lea               11 Roosevelt              4-07.00    2.14
     4-07 4-10 
        O  XXX 
  4 Ray, Alana                11 Copley                 4-07.00    2.14
     4-07 4-10 
        O  XXX 
 11 Swiggett, Julia           10 Strongsville          J4-07.00  
     4-07 4-10 
       XO  XXX 
 11 McConnell, Kaitlin        10 New Philadel          J4-07.00  
     4-07 4-10 
       XO  XXX 
 13 Hunt, Katrina             12 Tallmadge             J4-07.00  
     4-07 4-10 
      XXO  XXX 
 13 Cameron, Leah             11 Canton McKin          J4-07.00  
     4-07 4-10 
      XXO  XXX 
 -- Ferrara, Francesca         9 Roosevelt                   NH  
     4-07 
      XXX 
 -- Stekelenburg, Emma        12 Woodridge                   NH  
     4-07 
      XXX 
 -- Moore, Brooklyn            9 Euclid                      NH  
     4-07 
      XXX 
 -- Mckibben, Ayla            10 Col. Crawfor                NH  
     4-07 
      XXX 
 -- Howell, Izzie              9 Woodridge                   NH  
     4-07 
      XXX 
 -- Williams, Erin            12 Shaker Hts.                 NH  
     4-07 
      XXX 
 -- Wilmot, Emily             10 Tallmadge                   NH  
     4-07 
      XXX 
 -- Bradley, B'Lise            9 Shaker Hts.                 NH  
     4-07 
      XXX 
 -- Harvey, Niveah            12 Hudson                      NH  
     4-07 
      XXX 
 -- Maddox, Tatiana           10 Euclid                      NH  
     4-07 
      XXX 
 -- Terrell, Aubrey           10 Medina                      NH  
     4-07 
      XXX 
 -- Bero, Sarah                9 Boardman                    NH  
     4-07 
      XXX 
 -- Kingsley, Faith           12 Berea-Midpar                NH  
     4-07 
      XXX 
 -- Ho, Haley                 12 Boardman                    NH  
     4-07 
      XXX 
 -- Fisher, Leah              10 Hoover                      NH  
     4-07 
      XXX 
 -- Amos, Keirsten            11 GlenOak                     NH  
     4-07 
      XXX 
 -- Horning, Ashlinne         10 Hoover                      NH  
     4-07 
      XXX 
 -- Reid, Zoie                11 Salem                       NH  
     4-07 
      XXX 
 -- Leahy, Milana             11 GlenOak                     NH  
     4-07 
      XXX 
 
Girls Pole Vault
=======================================================================
        Meet: M 11-10  4/16/2016   Callie Ruffener, Col. Crawford              
     Stadium: S 11-10  4/16/2016   Callie Ruffener, Col. Crawford              
    Name                    Year School                  Finals  Points
=======================================================================
  1 Havens, Lindsey           12 Hudson                12-03.00M  10   
     10-06 11-00 11-06 12-00 12-03 12-06 
       XXO     O    XO    XO   XXO    XX 
  2 Roston, Gabby              9 Col. Crawfor          11-00.00    8   
     8-00 8-06 9-00 9-06 10-00 10-06 11-00 11-06 
        O    O    O  XXO     O    XO     O   XXX 
  3 Johnson, Colleen          11 Medina               J11-00.00    6   
     9-06 10-00 10-06 11-00 11-06 
      XXO   XXO    XO    XO   XXX 
  4 Taress, Kyla              11 Shaker Hts.           10-06.00    5   
     9-06 10-00 10-06 11-00 
        O   XXO     O   XXX 
  5 Bernard, Izzy             11 Mas. Jackson         J10-06.00    4   
     10-00 10-06 11-00 
         O   XXO   XXX 
  6 Lyles, Addison            10 Mentor                 9-00.00    1.50
     8-00 8-06 9-00 9-06 
        O    O    O  XXX 
  6 Schans, Chloe              9 Hoover                 9-00.00    1.50
     8-00 8-06 9-00 9-06 
        O    O    O  XXX 
  6 Beck, Addie               11 Wadsworth              9-00.00    1.50
     8-00 8-06 9-00 9-06 
        O    O    O  XXX 
  6 Archer, Kate              10 Tallmadge              9-00.00    1.50
     9-00 9-06 
        O  XXX 
 10 Radicelli, Cecelia        11 Twinsburg             J9-00.00  
     8-00 8-06 9-00 9-06 
       XO  XXO   XO  XXX 
 11 Kern, Addison             11 Hoover                J9-00.00  
     8-00 8-06 9-00 9-06 
        O    O  XXO  XXX 
 12 Zhe, Allison              11 Copley                 8-06.00  
     8-00 8-06 9-00 
       XO  XXO  XXX 
 13 Sayoc, Jillian            11 Twinsburg              8-00.00  
     8-00 8-06 
        O  XXX 
 13 Maxworthy, Macy           11 Medina                 8-00.00  
     8-00 8-06 
        O  XXX 
 13 Santos, Arianna           10 Mentor                 8-00.00  
     8-00 8-06 
        O  XXX 
 16 Serafimov, Rachael        10 Woodridge             J8-00.00  
     8-00 8-06 
       XO  XXX 
 17 Ho, Haley                 12 Boardman              J8-00.00  
     8-00 8-06 
      XXO  XXX 
 -- Hawk, LeAnne              12 Strongsville                NH  
     8-00 
      XXX 
 -- Gilbert, Alyssa           11 Boardman                    NH  
     8-00 
      XXX 
 -- McNamara, Erin            11 Strongsville                NH  
     8-00 
      XXX 
 -- Miller, Aviana            12 Tallmadge                   NH  
     8-00 
      XXX 
 -- Haluch, Annie             11 Hudson                      NH  
     8-00 
      XXX 
 -- Jones, Secora             10 Canton McKin                NH  
     8-00 
      XXX 
 -- Davis, Izzy               10 Woodridge                   NH  
     8-00 
      XXX 
 -- Vadas, Meghan              9 Austintown-F                NH  
     8-00 
      XXX 
 -- Schaller, Aspen           11 Wadsworth                   NH  
     8-00 
      XXX 
 -- Bisesi, Natalie           10 GlenOak                     NH  
     8-00 
      XXX 
 -- Miclau, Leah              12 Berea-Midpar                NH  
     8-00 
      XXX 
 -- Guist, Parker             10 GlenOak                     NH  
     8-00 
      XXX 
 -- Piscitelli, Eva           10 Hathaway Bro                NH  
     8-00 
      XXX 
 -- Hammonds, Sonia           11 Cuy. Falls                  NH  
     8-00 
      XXX 
 -- Finsterwalder, Clara      10 Copley                      NH  
     8-00 
      XXX 
 -- Arthur, Emma              10 Roosevelt                   NH  
     8-00 
      XXX 
 -- Wherley, Ella              9 New Philadel                NH  
     8-00 
      XXX 
 -- Baron, Maddie             10 Roosevelt                   NH  
     8-00 
      XXX 
 -- Hofner, Allison           10 Mas. Jackson                NH  
     8-00 
      XXX 
 -- Arnold, Abby              11 Berea-Midpar                NH  
     8-00 
      XXX 
 -- Wing, Chloe               10 New Philadel                NH  
     8-00 
      XXX 
 
Girls Long Jump
=======================================================================
        Meet: M 18-04.50  4/13/2019   Paige Floriea, Mentor                    
     Stadium: S 18-04.50  4/13/2019   Paige Floriea, Mentor                    
    Name                    Year School                  Finals  Points
=======================================================================
  1 Delp, Jenna               11 GlenOak               16-01.00   10   
      X  16-01  15-03  15-05.50        
  2 Walker, Meilani           11 Shaker Hts.           15-05.50    8   
      15-05.50  13-10  13-02  14-06       
  3 Douglas, Thara            12 Copley                15-05.00    6   
      X  14-02  13-05  15-05       
  4 Thompson, De'Aunee        10 Austintown-F          15-01.00    5   
      X  14-08  15-01  14-04      
  5 Rorrer, Anna              11 Woodridge             15-00.50    4   
      15-00.50  14-11  14-02  14-05       
  6 Double, Clara             12 Salem                 14-10.00    3   
      13-05  14-10  13-05  14-02        
  7 Werstler, Emma             9 Mas. Jackson          14-09.50    2   
      14-02.50  14-00  14-09.50  13-07        
  8 Brustoski, Ellie          11 Cuy. Falls           J14-09.50    1   
      14-09.50  X  14-01  14-01       
  9 Kollar, Alison            12 Medina                14-08.00  
      14-04  14-02.50  14-08  13-11       
 10 Miller, Alyssa            12 New Philadel          14-03.50  
      14-03.50  12-11  13-00  X       
 11 Ayers, Lydia              11 GlenOak               14-02.00  
      13-04.50  14-02  14-01.50  13-10.50        
 12 Williams, Riley           12 Mas. Jackson          14-01.00  
      13-02  13-04.50  13-00.50  14-01       
 13 Slagle, Hailey            10 Col. Crawfor          14-00.00  
      14-00  13-04  13-03.50  12-03        
 14 Rischitelli, Maggie       12 Hudson                13-10.00  
      13-10  13-10  13-08  13-06       
 15 Murphy, Mikaylynn         11 Salem                J13-10.00  
      13-03.50  13-09  13-10  13-07        
 16 Reifsnyder, Megan         12 Tallmadge            J13-10.00  
      13-08.50  13-02.50  13-10  13-03.50       
 17 Korach, Olivia            12 Hoover               J13-10.00  
      13-06  12-08.50  13-06  13-10       
 18 Anderson, Kamryn           9 Medina                13-09.00  
      X  12-11  13-09  12-06        
 19 Shipman, Savana            9 Warren G Har          13-08.50  
      X  13-08.50  13-07  13-00        
 20 Hurst, Mia                12 Tallmadge             13-08.00  
      13-05  13-01  13-02  13-08        
 21 Iliano, Jude              10 Mentor                13-06.50  
      13-06.50  13-06.50  13-02  13-00.50       
 22 Sterling, Alexys           9 Canton McKin         J13-06.50  
      13-04.50  12-09  13-06.50  13-00       
 23 Holt, Mira                 9 Col. Crawfor          13-06.00  
      12-01.50  12-11  12-11  13-06       
 24 Ball, Natalie             12 Cuy. Falls            13-04.50  
      X  11-08  13-02  13-04.50        
 25 Elkins, Caristian         10 Austintown-F          13-03.50  
      12-11.50  X  13-03.50  12-08.50        
 26 Donegan, Sydnee           12 Twinsburg             13-02.00  
      13-02  12-05  12-01  12-07.50       
 27 Spisak, Ava                9 Strongsville          12-10.00  
      12-08.50  12-10  12-09  12-06        
 28 Courtney, Samantha        11 New Philadel          12-09.50  
      12-05  12-04.50  12-09  12-09.50        
 29 Longstreet, Ava           11 Euclid                12-08.50  
      X  X  12-08.50  X        
 30 Cindric, Ella             10 Mentor                12-04.50  
      11-06  12-04.50  11-11  12-04.50       
 31 McHenry, Maddie           12 Hoover                12-04.00  
      11-00.50  11-09.50  12-01.50  12-04        
 32 Culler, Aniah             12 Canton McKin          12-02.50  
      12-02  12-02.50  11-11  12-01       
 33 Hershkovitz, Isabel       11 Strongsville         J12-02.50  
      12-01.50  11-09  11-02  12-02.50        
 34 Peters, Abreanah          12 Euclid                12-02.00  
      12-02  11-09  X  10-08        
 35 Bero, Sarah                9 Boardman              12-01.00  
      12-01  X  X  10-11.50        
 36 Jackson, Faith            11 Boardman              11-11.00  
      11-08  11-11  11-04  9-00.50        
 37 Simpson, Molly            11 Louisville           J11-11.00  
      11-01  X  11-11  11-05       
 38 Renkes, Megan             12 Roosevelt             11-10.50  
      11-10.50  11-05  10-04  10-00        
 39 Houston, Celena            9 Shaker Hts.           11-10.00  
      X  11-10  X  9-08.50       
 40 Hofacker, Michele         12 Copley                11-08.00  
      11-06  11-01  11-08  11-05.50        
 41 Garr-Jackson, Briajah     12 Woodridge             11-05.00  
      11-05  X  X  X        
 42 Weaver, JaiLynn            9 Warren G Har          11-01.50  
      9-02  9-05.50  X  11-01.50        
 -- Petit, Mia                11 Wadsworth                 FOUL  
      X  X  X  X        
 -- Smith, Jurnee             12 Roosevelt                 FOUL  
      X  X  X  X        
 -- Nagel, Emily              10 Wadsworth                 FOUL  
      X  X  X  X        
 -- James, Jadyn              10 Twinsburg                 FOUL  
      X  X  X  X        
 
Girls Shot Put
=======================================================================
        Meet: M 44-09  4/18/2015   Rashida Harris, Euclid                      
     Stadium: S 44-09  4/18/2015   Rashida Harris, Euclid                      
    Name                    Year School                  Finals  Points
=======================================================================
  1 Hallett, Morgan           10 Norton                44-03.00   10   
      43-08.75  X  X  44-03       
  2 Merrick, Grace            11 Hudson                38-00.00    8   
      38-00  X  X  37-00        
  3 Feik, Julia               12 Col. Crawfor          36-08.50    6   
      36-08.50  X  X  35-03        
  4 Joyner, Kayla             11 Medina                36-00.00    5   
      36-00  X  X  34-00        
  5 Byous, Joy                11 Euclid                35-02.50    4   
      32-01.50  X  X  35-02.50        
  6 Hofner, Maggie            12 Mas. Jackson          34-01.00    3   
      33-04.50  X  X  34-01        
  7 Daniels, Hannah           12 New Philadel          33-05.00    2   
      33-05  X  X  32-10.75        
  8 Morrison-Ericksen, Trini  11 Hoover                32-09.25    1   
      32-09.25  X  X  X        
  9 King, Jaylynn             12 Medina                32-03.25  
      32-03.25  X  X  32-00       
 10 Bischof, Delaney          12 Mentor                32-02.50  
      32-02.50  X  X  31-10.25        
 11 Teglovic, Molli           11 Col. Crawfor          32-00.25  
      32-00.25  X  X  30-11        
 12 Merda, Gabby              12 Hoover                31-09.75  
      31-09.75  X  X  31-00        
 13 Carlisle, Kaylee          10 Salem                 31-07.00  
      31-07  X  X  30-04        
 14 Adick, Sophie             11 Twinsburg             31-05.00  
      31-05  X  X  X        
 15 Pfiester, Allison         12 Wadsworth             30-09.75  
      30-09  X  X  30-09.75        
 16 Rudy, Makenna             11 Salem                 30-05.50  
      30-05.50  X  X  X        
 17 Hirschman, Harper          9 Mas. Jackson          30-01.00  
      28-08  X  X  30-01        
 18 Silliman, Evie            11 Wadsworth             30-00.00  
      29-10  X  X  30-00        
 19 Smith, Maddy              12 Boardman              29-04.00  
      29-04  X  X  X        
 19 Sypolt, Sloane            10 Louisville            29-04.00  
      29-04  X  X  X        
 21 Mack, Kayla               11 Shaker Hts.           28-10.00  
      28-10  X  X  X        
 22 Markovich-Rodgers, Nevae  10 Austintown-F          28-04.50  
      28-04.50  X  X  X        
 23 Watkins, Savanna          10 Boardman              28-01.00  
      28-01  X  X  X       
 24 Bowman, Addie             12 Tallmadge             28-00.00  
      28-00  X  X  X        
 25 Nice, Bailey               9 GlenOak               27-11.00  
      27-11  X  X  X        
 26 Walters, Alyssa           11 Cuy. Falls            27-09.25  
      27-09.25  X  X  X        
 27 Lyons, Sarah              10 Hudson                27-07.50  
      27-07.50  X  X  X        
 28 Deloach, Sydnei           12 Euclid                27-07.00  
      27-07  X  X  X        
 29 Archibald, Naomi          12 Copley                26-10.00  
      26-10  X  X  X        
 30 Witherite, Alyssa         10 Mentor                26-09.00  
      26-09  X  X  X       
 31 Ragan, Amelia              9 Strongsville          26-07.50  
      26-07.50  X  X  X        
 31 Tragis, Ciera             12 Twinsburg             26-07.50  
      26-07.50  X  X  X        
 33 Moore, Syxx               10 Warren G Har          26-06.50  
      26-06.50  X  X  X        
 34 Harris, Gabriella         12 GlenOak               25-07.50  
      25-07.50  X  X  X       
 35 Aguilar Martinez, Juliss  10 Canton McKin          25-01.00  
      25-01  X  X  X       
 36 Jackson, Niiya            12 Cuy. Falls            24-08.50  
      24-08.50  X  X  X        
 37 Corll, Jordan              9 Austintown-F          24-08.25  
      24-08.25  X  X  X        
 38 Bennett, Zoe              11 Hathaway Bro          24-03.50  
      24-03.50  X  X  X       
 39 Cyc, Mallory               9 Woodridge             23-10.75  
      23-10.75  X  X  X        
 40 Murphy, McKenna           10 Warren G Har          23-09.00  
      23-09  X  X  X        
 41 Layton, Ester             12 Tallmadge             23-08.50  
      23-08.50  X  X  X        
 42 Anderson, Paige           11 Louisville            23-08.00  
      23-08  X  X  X        
 43 Jones, Secora             10 Canton McKin          22-09.50  
      22-09.50  X  X  X        
 44 Zawie, Lindsey            10 Strongsville          22-08.75  
      22-08.50  22-08.75  X  X        
 45 Pittman, Jadea             9 Hathaway Bro          22-03.50  
      22-03.50  X  X  X        
 46 Lipscomb, Alexandra       10 Copley                21-05.75  
      21-05.75  X  X  X        
 47 Mayer, Adeline            10 Woodridge             20-06.75  
      20-06.75  X  X  X        
 48 Garfield, Alyson          10 Shaker Hts.           17-11.00  
      17-11  X  X  X        
 49 Riesen, Ava                9 New Philadel              0.25  
      0.25  X  X  X        
 -- Kingsley, Makayla         10 Berea-Midpar              FOUL  
      X  X  X  X        
 -- Buchanan, Keturah         11 Roosevelt                 FOUL  
      X  X  X  X        
 -- Lee Johnson, Yakia        12 Roosevelt                 FOUL  
      X  X  X  X        
 
Girls Discus Throw
=======================================================================
        Meet: M 155-01  4/14/2018   Caitlyn Marx, Salem                        
     Stadium: S 155-01  4/14/2018   Caitlyn Marx, Salem                        
    Name                    Year School                  Finals  Points
=======================================================================
  1 Hallett, Morgan           10 Norton               138-07.25   10   
      126-00  X  138-07.25  X       
  2 Patibandla, Leena         11 Mas. Jackson         107-10.75    8   
      105-07        107-10.75        
  3 Carlisle, Kaylee          10 Salem                   106-05    6   
      106-05  X  X  105-08.25        
  4 Hofner, Maggie            12 Mas. Jackson            106-04    5   
      106-04  X  X  105-05.75        
  5 Feik, Corin               12 Col. Crawfor         105-11.75    4   
      X  105-11.75  X  X        
  6 Merrick, Grace            11 Hudson               102-06.50    3   
      X  X  102-06.50  X       
  7 Smith, Maddy              12 Boardman              97-03.25    2   
      97-03.25  X  X  X        
  8 Pfiester, Allison         12 Wadsworth             97-01.75    1   
      97-01.75  X  X  X        
  9 Sypolt, Sloane            10 Louisville            94-07.75  
      94-07.75  X  X  X        
 10 King, Jaylynn             12 Medina                   94-05  
      94-05  X  X  X        
 11 Watkins, Jacyln           12 Salem                 93-01.50  
      93-01.50  X  X  X      
 12 Adick, Sophie             11 Twinsburg             91-11.25  
      91-11.25  X  X  X        
 13 Joyner, Kayla             11 Medina                90-00.50  
      90-00.50  X  X  X        
 14 Silliman, Evie            11 Wadsworth             89-10.25  
      89-10.25  X  X  X        
 15 Walters, Alyssa           11 Cuy. Falls            89-00.25  
      89-00.25  X  X  X       
 16 Jones, Secora             10 Canton McKin          88-09.75  
      88-09.75  X  X  X        
 17 Lewis, Adelle             10 Hoover                84-02.25  
      84-02.25  X  X  X        
 18 Connolly, Aidyn           11 Austintown-F          78-06.25  
      78-06.25  X  X  X        
 19 Nice, Bailey               9 GlenOak               78-04.50  
      78-04.50  X  X  X        
 20 Demmel, Nadia             11 Canton McKin          78-03.50  
      X  X  78-03.50  X        
 21 Smrek, Grace              11 Austintown-F          76-01.50  
      X  X  X  76-01.50        
 22 Berwald, Alexis           10 Mentor                75-09.50  
      75-09.50  X  X  X       
 23 Nespeca, Angelina         10 Boardman              75-01.25  
      75-01.25  X  X  X        
 24 Teglovic, Molli           11 Col. Crawfor             73-09  
      73-09  X  X  X        
 25 Murray, Kamilah           11 Euclid                72-06.50  
      X  72-06.50  X  X       
 26 Buydos, Luka              11 Louisville               72-04  
      72-04  X  X  X       
 27 Mack, Kayla               11 Shaker Hts.           72-03.25  
      72-03.25  X  X  X        
 28 Aloisi, Emma              11 Cuy. Falls            71-09.25  
      X  71-09.25  X  X       
 29 Tragis, Ciera             12 Twinsburg             71-07.25  
      X  X  X  71-07.25      
 30 Lyons, Sarah              10 Hudson                71-05.75  
      X  71-05.75  X  X        
 31 Layton, Ester             12 Tallmadge             70-09.50  
      70-09.50  X  X  X       
 32 Lipscomb, Alexandra       10 Copley                70-05.50  
      70-05.50  X  X  X        
 33 Provitt, Jaidyn           12 Warren G Har          70-02.25  
      70-02.25  X  X  X        
 34 Daniels, Sarah            10 New Philadel          68-08.50  
      68-08.50  X  X  X        
 35 Agnew, Maiya              10 Berea-Midpar             67-09  
      X  67-09  X  X        
 36 Byous, Joy                11 Euclid                66-05.25  
      66-05.25  X  X  X        
 37 Bennett, Zoe              11 Hathaway Bro             66-01  
      X  X  66-01  X        
 38 Cyc, Mallory               9 Woodridge             65-02.50  
      65-02.50  X  X  X        
 39 Witherite, Alyssa         10 Mentor                   65-02  
      65-02  X  X  X      
 40 Aufdenberg, Caris          9 Copley                64-02.25  
      64-02.25  X  X  X        
 41 Ragan, Amelia              9 Strongsville          63-09.25  
      63-09.25  X  X  X        
 42 Pittman, Jadea             9 Hathaway Bro             62-08  
      62-08  X  X  X       
 43 Mayer, Adeline            10 Woodridge             62-02.75  
      62-02.75  X  X  X      
 44 Riesen, Ava                9 New Philadel          58-08.25  
      58-08.25  X  X  X        
 45 Zawie, Lindsey            10 Strongsville          58-04.50  
      X  58-04.50  X  X        
 46 James, Natalie             9 Warren G Har          57-09.50  
      X  57-09.50  X  X        
 47 Phillips, Madelyn         10 GlenOak                  57-00  
      57-00  X  X  X        
 48 McLain, Mackenzie         10 Tallmadge             56-03.75  
      56-03.75  X  X  X        
 49 Garfield, Alyson          10 Shaker Hts.              47-08  
      47-08  X  X  X       
 -- Buchanan, Keturah         11 Roosevelt                 FOUL  
      X  X  X  X        
 -- Lee Johnson, Yakia        12 Roosevelt                 FOUL  
      X  X  X  X       
 -- Fenton, Julia             11 Hoover                    FOUL  
      X  X  X  X        
 
Boys 100 Meter Dash
==========================================================================
        Meet: M 10.79  4/16/2016   James Norris, St. Ignatius                  
     Stadium: S 10.79  4/16/2016   James Norris, St. Ignatius                  
    Name                    Year School                  Finals  H# Points
==========================================================================
  1 Alvarico, Ben             12 Boardman                 11.19   7  10   
  2 Ruffin, Colin             12 Canton McKin             11.23   7   8   
  3 Pierce, Colin             12 Hudson                   11.31   5   6   
  4 Quinn, Adam               12 Wadsworth                11.38   5   5   
  5 Nunley, Richard           11 Mas. Jackson             11.50   5   4   
  6 Arnold, Jack              12 Berea-Midpar             11.52   7   3   
  7 Brenner, Luke             11 Copley                   11.58   4   2    11.572
  8 Turner, Nicholas          12 Strongsville             11.58   7   1    11.573
  9 Dixon, Collin             11 Tallmadge                11.59   6 
 10 Roberson, J.D.            11 Twinsburg                11.63   2  11.624
 11 Jones, JaVontae           10 Warren G Har             11.63   6  11.628
 12 Ellis, Donnie             12 Austintown-F             11.64   6 
 13 Clay, Austin              10 Berea-Midpar             11.68   7  11.678
 13 Derrig, Corbin            11 Medina                   11.68   4  11.678
 15 Cruse, Daveion            11 Louisville               11.69   6 
 16 Rennicker, Chance         12 New Philadel             11.70   2 
 17 Murray, Cole              12 GlenOak                  11.71   6 
 18 Kennedy, Ryan             11 St. Ignatius             11.73   4 
 19 Glover, Brennen           11 Tallmadge                11.75   6 
 20 Bugara, Zander            12 Hoover                   11.76   6 
 21 Smith, Ethan              12 Mentor                   11.78   5 
 22 Fonte, Dylan              12 Mas. Jackson             11.84   4 
 23 Williams, Taysear         10 Woodridge                11.86   4 
 24 Morrison, Shane           11 St. Ignatius             11.90   5 
 25 Cobb, George              11 Medina                   11.91   5 
 26 Novak, Jack               10 Woodridge                11.93   4 
 27 Gogusoglu, Akito          11 Hudson                   11.94   1 
 28 Waite, Mitchell           11 Mentor                   11.95   3 
 29 Maley, Gianni             11 Austintown-F             11.96   7 
 30 Volan, Jason              12 Strongsville             12.01   3 
 31 Saddler, Trevaughn        12 Euclid                   12.03   3  12.025
 32 Gillespie, Meier          11 Roosevelt                12.03   2  12.027
 33 Rice, Jacob               11 Cle. Heights             12.04   7  12.035
 34 Ortiz, Fernando           11 Boardman                 12.04   5  12.036
 35 Halmasy, Jim              12 Hoover                   12.05   2 
 36 Winston, Davion           12 Canton McKin             12.07   4 
 37 Wallace, Willy            11 New Philadel             12.16   2 
 38 Moore, Alexander          12 Cuy. Falls               12.21   3 
 39 Pittman, Isaac            12 Copley                   12.24   2 
 40 Dixon, Zion               11 Twinsburg                12.31   4 
 41 Todd, Josiah              12 Warren G Har             12.37   6  12.369
 42 Buchannon, Rich           11 Euclid                   12.37   3  12.370
 43 Palmer, Darnell           12 Shaker Hts.              12.48   3 
 44 Lindsey-Gladney, Zavier    9 Cuy. Falls               12.51   1 
 45 Nicholson, Khalid         10 Shaker Hts.              12.58   2 
 46 Maniscalco, Dominic       10 Salem                    12.82   1 
 47 Wade, Lincoln             10 Roosevelt                13.30   1 
 48 Brown, Jordan             10 Young. East              15.64   1 
 -- Pasco, Kade               10 Salem                       FS   2 
 
Boys 200 Meter Dash
==========================================================================
        Meet: M 21.82  4/16/2016   James Norris, St. Ignatius                  
     Stadium: S 21.66  5/15/2009   Jimmy Luther, Lake                          
    Name                    Year School                  Finals  H# Points
==========================================================================
  1 Ruffin, Caleb             12 Canton McKin             22.62   6  10   
  2 Pierce, Colin             12 Hudson                   22.72   6   8   
  3 Hudak, Ben                12 Tallmadge                22.99   6   6   
  4 Murphy, Riley             12 Tallmadge                23.02   6   5   
  5 Thompson, Logan           11 Boardman                 23.34   6   4    23.333
  6 Turner, Nicholas          12 Strongsville             23.34   6   3    23.335
  7 Travis, Tyler             11 Hudson                   23.64   3   2   
  8 Arnold, Jack              12 Berea-Midpar             23.65   5   1   
  9 Valentine, Aidan          10 Wadsworth                23.72   2 
 10 Nunley, Richard           11 Mas. Jackson             23.74   4 
 11 Alvarico, Ben             12 Boardman                 23.76   6 
 12 Clay, Austin              10 Berea-Midpar             23.79   5 
 13 Ferrato, Danny            10 Mentor                   23.80   3 
 14 Kowal, Riley              11 St. Ignatius             23.87   2 
 15 Roberson, J.D.            11 Twinsburg                23.89   6 
 16 Fritz, David              12 Woodridge                23.91   4 
 17 Smith, Cam                11 Austintown-F             23.94   3 
 18 Moore, Alexander          12 Cuy. Falls               24.03   2 
 19 Wojciak, John             10 Medina                   24.04   5 
 20 Welton, Reese             11 Mas. Jackson             24.07   3 
 21 Murray, Cole              12 GlenOak                  24.16   4 
 22 O'Reilly, Keegan          12 Medina                   24.24   4 
 23 McNutt, Trey               9 Shaker Hts.              24.29   4 
 24 Spencer Jr., Marcell      10 Twinsburg                24.35   5 
 25 Jones, JaVontae           10 Warren G Har             24.40   5 
 26 Alan, Cooper              12 Mentor                   24.45   1 
 27 Williams, Chase           10 Roosevelt                24.50   1 
 28 Pinkney, BriRell          11 Canton McKin             24.55   2 
 29 Stanford, Jay             11 Copley                   24.57   2 
 30 Pleasant, Jeremiah         9 Strongsville             24.60   1 
 31 Pasco, Kade               10 Salem                    24.88   1 
 32 King, Gerelle             11 Woodridge                24.96   4 
 33 Wallace, Owen             11 Cuy. Falls               25.26   2 
 34 Dyson, Braylin            10 Warren G Har             25.48   3 
 35 Scott, Brailon            10 Shaker Hts.              25.86   3 
 36 Clark, Josiah              9 Euclid                   25.87   1 
 37 Maniscalco, Dominic       10 Salem                    26.22   1 
 -- Rennicker, Chance         12 New Philadel                DQ   4  finish in wrong lane
 
Boys 400 Meter Dash
==========================================================================
        Meet: M 48.61  4/15/2017   De Amonte King, SVSM                        
     Stadium: S 48.61  4/15/2017   De Amonte King, SVSM                        
    Name                    Year School                  Finals  H# Points
==========================================================================
  1 Coleman, Marius           12 Cle. Heights             49.47   7  10   
  2 Doyle, Logan              12 Twinsburg                49.76   7   8   
  3 Jordan, Kenny             12 Mentor                   50.73   7   6   
  4 Anderson, Seth            11 Louisville               51.19   6   5   
  5 James, Kevin              12 Mas. Jackson             51.23   6   4   
  6 Muresan, Max              12 St. Ignatius             51.30   7   3   
  7 Smith, Austin             12 Louisville               51.75   6   2   
  8 Alvarico, Ben             12 Boardman                 52.04   7   1   
  9 Bean, Trevor              11 New Philadel             52.17   7 
 10 Arp, Cory                 12 Copley                   52.27   4 
 11 Travis, Tyler             11 Hudson                   52.47   7 
 12 Rambaud, Austin           12 Hoover                   53.04   6 
 13 Alan, Dustyn              11 Mentor                   53.22   6 
 14 Holt, Ethan               11 Col. Crawfor             53.37   5 
 15 Nshimiye, Nestor          12 Hoover                   53.41   5 
 16 Marsden, Wesley           10 GlenOak                  54.07   5 
 17 Marzulli, Jacob           12 Medina                   54.20   5 
 18 Shoulders, DeQuan         10 Wadsworth                54.48   5 
 19 Cuva, Nick                11 Tallmadge                54.51   6  54.503
 20 Hess, Jordan              12 GlenOak                  54.51   5  54.508
 21 Cuevas-Pixley, Joel       11 Boardman                 54.85   5 
 22 Jones, Payton             10 Twinsburg                54.86   3 
 23 Fritz, David              12 Woodridge                54.97   6 
 24 Dobina, Cole              10 Mas. Jackson             55.00   4 
 25 Ross, Ethan               12 Hudson                   55.27   3 
 26 Cubbison, Kyler           12 Strongsville             55.30   4 
 27 Koskinen, Davin           12 Salem                    55.42   2 
 28 Shafer, Caleb             12 Salem                    55.86   4 
 29 Pinkney, BriRell          11 Canton McKin             56.24   3 
 30 Ruggles, Johnny           11 Austintown-F             56.27   2 
 31 Armstrong, Damas          11 Berea-Midpar             56.29   4 
 32 Bordeaux, Tyler            9 Shaker Hts.              56.30   3 
 33 Cobb, George              11 Medina                   56.40   4 
 34 Randulic, Jonathan        12 East Canton              56.60   2 
 35 Emerick, Adam             12 Austintown-F             56.64   4 
 36 Askew, Cam'ron             9 Warren G Har             56.72   1 
 37 Miller, Angelo            11 Tallmadge                56.80   5 
 38 Boehm, Noah                9 Cuy. Falls               57.16   3 
 39 Dobo, Ben                 12 Copley                   57.34   1 
 40 McInturf, Evan            12 New Philadel             57.62   4 
 41 Sobczynski, Kevin         12 Strongsville             57.95   1 
 42 Wade, Andrew              11 East Canton              58.46   2 
 43 Cunningham, Jayvion       11 Shaker Hts.              58.57   2 
 44 Wynn, Deshawn              9 Warren G Har             58.74   1 
 45 Moening, Joey             12 Cuy. Falls               58.77   2 
 46 Springer, Adam             9 Roosevelt                58.81   1 
 47 Walsh, Colin              12 Euclid                   59.11   2 
 48 Lyons, Owen               12 Berea-Midpar             60.42   1 
 49 Spratt, Amir              10 Roosevelt                61.79   3 
 50 Griffin, Bryson           12 Euclid                   62.28   3 
 51 Cook, Devante             12 Woodridge                64.25   3 
 
Boys 800 Meter Run
==========================================================================
        Meet: M 1:54.09  4/14/2018   Nick Miller, Wadsworth                    
     Stadium: S 1:54.09  4/14/2018   Nick Miller, Wadsworth                    
    Name                    Year School                  Finals  H# Points
==========================================================================
  1 Plant, Nick              12 Canfield               1:54.73   3  10   
  2 Ramos, Santino            11 Medina                 1:55.56   3   8   
  3 Hollon, John              12 Hoover                 1:58.22   3   6   
  4 Prato, Will               10 Mas. Jackson           1:58.43   3   5   
  5 Casey, Titan              12 Hudson                 1:58.84   3   4   
  6 Martino, Nick             12 East Canton            1:59.06   3   3   
  7 Lloyd, Jacob              12 Strongsville           2:01.76   3   2   
  8 Schoelles, Kayden         12 New Philadel           2:02.79   3   1   
  9 Tschantz, Matthew         12 GlenOak                2:03.38   3 
 10 Pukys, Owen               12 Louisville             2:03.50   3 
 11 Uhran, Sean               12 St. Ignatius           2:03.73   3 
 12 Su, Sam                   10 Woodridge              2:04.39   3 
 13 Farris, Brock             10 Boardman               2:04.67   2 
 14 Newenhisen, Jared         10 Tallmadge              2:04.83   2 
 15 Rolko, Joe Joe            12 Tuslaw                 2:04.90   1 
 16 Sahli, Justin              9 Austintown-F           2:04.92   2 
 17 James, Nathan             10 Warren G Har           2:06.01   2 
 18 Biddell, Matthew          10 Mentor                 2:06.38   3 
 19 Smrek, Donovan            10 Austintown-F           2:06.49   1 
 20 Ripplinger, Anthony       12 Wadsworth              2:06.73   3 
 21 Zielinski, Aidan          10 St. Ignatius           2:07.02   2 
 22 Champa, Robbie            11 Woodridge              2:07.27   2 
 23 Craig, Jacob              10 Hoover                 2:07.70   2 
 24 Lunda, Sule               11 Cle. Heights           2:08.00   3 
 25 Colosimo, Nicolas         10 Medina                 2:08.01   3 
 26 Jones, Noble              10 Hudson                 2:08.08   2 
 27 Watson, Michael           10 Wadsworth              2:08.39   2 
 28 Fernstrum, Elijah         12 Copley                 2:08.59   1 
 29 Hatfield, Ethaniel        11 Cuy. Falls             2:09.16   2 
 30 Mulenga, Ryan             11 Twinsburg              2:09.68   2 
 31 Becker, Bret              11 Berea-Midpar           2:10.02   2 
 32 Hoffman, Austin            9 Mas. Jackson           2:10.15   1 
 33 Schneeman, Evan            9 Twinsburg              2:10.66   2 
 34 Houk, Corder              12 GlenOak                2:10.88   2 
 35 Hordinski, Timmy          11 Mentor                 2:11.33   3 
 36 Wegner, Andrew            10 Cuy. Falls             2:11.37   2 
 37 Brady, Elliot             10 New Philadel           2:11.56   1 
 38 Welsh, William III        12 Shaker Hts.            2:13.14   2 
 39 Rose, Michael             10 Strongsville           2:13.74   1 
 40 Zilavy, Ben               11 Boardman               2:16.33   1 
 41 Slack, Carter              9 Roosevelt              2:17.01   1 
 42 Anderson, Jaxon            9 Tallmadge              2:17.74   1 
 43 Albertson, Josh            9 Copley                 2:19.15   1 
 44 Graves, Dominick          10 Canton McKin           2:19.35   1 
 45 Zelin, Noah               11 Shaker Hts.            2:21.09   1 
 46 Grant, Gene               10 Warren G Har           2:21.84   1 
 47 Youngstein, Samuel        12 Berea-Midpar           2:23.69   1 
 48 Hereford, Maurice          9 Euclid                 2:25.30   1 
 
Boys 1600 Meter Run
==========================================================================
        Meet: M 4:13.62  4/14/2018   Chad Johnson, Col. Crawfor                
     Stadium: S 4:13.62  4/14/2018   Chad Johnson, Col. Crawfor                
    Name                    Year School                  Finals  H# Points
==========================================================================
  1 Plant, Nick              12 Canfield               4:11.67M  2  10   
  2 Fichter, Blaze            12 Hoover                 4:17.39   2   8   
  3 Cernansky, Colin          10 Marlington             4:18.73   2   6   
  4 Brady, Owen               12 New Philadel           4:19.88   2   5   
  5 Graham, Noah              12 Marlington             4:21.01   2   4   
  6 Johnson, Noah             11 Hoover                 4:21.10   2   3   
  7 Wood, Dylan               10 Copley                 4:23.20   2   2   
  8 Shilling, Gabe            12 East Canton            4:25.54   2   1   
  9 Rice, Thomas              11 GlenOak                4:26.02   2 
 10 Dutt, Aaron               12 Woodridge              4:26.14   2 
 11 Sebaugh, Jacob            10 Medina                 4:26.98   2 
 12 Gallagher, Braedan        12 Cle. Heights           4:28.37   2 
 13 Uhran, Sean               12 St. Ignatius           4:28.58   2 
 14 LeVan, Colin              11 Hudson                 4:28.68   2 
 15 Holland, Brylan           11 East Canton            4:29.19   2 
 16 Yarwood, John             12 Strongsville           4:30.07   2 
 17 Coble, Thomas             12 Berea-Midpar           4:31.63   2 
 18 Ulrich, Stephen           12 Louisville             4:33.79   2 
 19 Su, Sam                   10 Woodridge              4:34.43   2 
 20 Risko, Josh               12 Mentor                 4:35.98   2 
 21 Houk, Corder              12 GlenOak                4:36.19   1 
 22 Farris, Brock             10 Boardman               4:37.11   1 
 23 Piehler, Andrew           11 Medina                 4:38.69   1 
 24 Smrek, Logan              12 Austintown-F           4:39.03   2 
 25 Parrino, Angelo           11 Shaker Hts.            4:40.65   1 
 26 Walter, Aiden             09 St. Ignatius           4:41.85   1 
 27 Brown, Grant              10 Louisville             4:41.87   1 
 28 Naiman, Joey              10 Tallmadge              4:41.94   2 
 29 McNulty, Sean              9 Mas. Jackson           4:42.68   1 
 30 D'Altorio, David           9 Boardman               4:43.58   1  4:43.572
 31 Zeiner, Gavin             10 Wadsworth              4:43.58   1  4:43.577
 32 Huzyak, Josh              10 Mas. Jackson           4:43.98   1 
 33 Rieger, Preston           10 New Philadel           4:44.00   1 
 34 James, Nathan             10 Warren G Har           4:46.29   2 
 35 Madison, Will             10 Salem                  4:46.40   1 
 36 Norton, Jacob             11 Cuy. Falls             4:48.05   1 
 37 Ziegler, Lucas            12 Salem                  4:48.44   1 
 38 Bennage, Aiden            11 Twinsburg              4:49.46   1 
 39 Daberko, Mack             12 Hudson                 4:51.02   1 
 40 Turner, Ezra              12 Roosevelt              4:51.09   1 
 41 Carlson, Brayden          10 Mentor                 4:53.89   1 
 42 Adams, Colin              10 Tallmadge              4:55.21   2 
 43 Desjardins, Eliot         11 Wadsworth              4:55.31   1 
 44 Doran, Dylan              11 Berea-Midpar           4:58.08   1 
 45 Riffle-Crogan, Micah       9 Austintown-F           4:59.37   1 
 46 Stupay, Maclin            12 Shaker Hts.            5:00.79   1 
 47 Istanbouli, Rhami          9 Strongsville           5:02.07   1 
 48 Howard, Max               11 Twinsburg              5:03.21   1 
 49 Ulbricht, Lucas           11 Cuy. Falls             5:03.33   1 
 50 Lawson, Luke              12 Col. Crawfor           5:09.53   1 
 51 Villarreal, J.P.          10 Copley                 5:14.00   1 
 52 Cashwell, Kelly           12 Warren G Har           5:15.83   1 
 53 Starzyk, Jack             10 Roosevelt              5:20.92   1 
 
Boys 3200 Meter Run
==========================================================================
        Meet: M 9:17.84  4/15/2017   C.J. Ambrosio, St. Ignatius               
     Stadium: S 9:12.34  5/14/2021   Nate Moore, Lake                          
    Name                    Year School                  Finals  H# Points
==========================================================================
  1 Rice, Thomas              11 GlenOak                9:15.74M  2  10   
  2 Adams, Colby              12 Louisville             9:20.40   2   8   
  3 Ganser, Bobby             12 Louisville             9:23.52   2   6   
  4 Brady, Owen               12 New Philadel           9:39.25   2   5   
  5 Gallagher, Braedan        12 Cle. Heights           9:39.82   2   4   
  6 Young, Tesfaye            11 GlenOak                9:44.23   2   3   
  7 Petrovic, Michael         11 Mentor                 9:44.89   2   2   
  8 Kelly, Matt               12 St. Ignatius           9:46.61   2   1   
  9 Dutt, Aaron               12 Woodridge              9:47.69   2 
 10 Ilg, Eli                   9 Mas. Jackson           9:56.73   2 
 11 Dennison, Billy            9 Mentor                 9:58.10   2 
 12 Singer, Seth              11 Woodridge              9:58.45   2 
 13 Naiman, Joey              10 Tallmadge             10:01.59   2 
 14 Ball, Cael                10 Mas. Jackson          10:10.24   2 
 15 Helmick, Collin           11 Salem                 10:10.59   1 
 16 D'Altorio, David           9 Boardman              10:11.47   1 
 17 Medina, Zavier             9 Hoover                10:15.94   2 
 18 Turner, Ezra              12 Roosevelt             10:17.52   1 
 19 Dunford, Koby             12 Cuy. Falls            10:17.75   2 
 20 McDaniel, Cannon          11 Hudson                10:23.37   1 
 21 Hartline, Drew            12 Hudson                10:23.70   1 
 22 Wilson, Andrew            12 Salem                 10:26.94   1 
 23 Ryan, Lucas                9 Marlington            10:29.89   2 
 24 Nutaitis, Jordan          11 Strongsville          10:32.40   2 
 25 McHolm, Gabe              10 Hoover                10:32.86   1 
 26 Pickering, Caleb          11 Cuy. Falls            10:35.89   1 
 27 Bugner, Andrew            10 Medina                10:38.86   2 
 28 Graff, Jack               12 Boardman              10:40.72   1 
 29 Hashizume, Yuji           11 New Philadel          10:41.96   1 
 30 Starzyk, Jack             10 Roosevelt             10:45.15   1 
 31 Gale, Charlie             11 Wadsworth             10:46.35   1  10:46.341
 32 Rodstrom, Owen            12 St. Ignatius          10:46.35   1  10:46.349
 33 Croley, Connor            11 Wadsworth             10:49.36   1 
 34 Bakos, Colin               9 Austintown-F          10:49.98   1 
 35 Beggs, Jordan             11 Marlington            10:56.27   1 
 36 Jenyk, Jos                10 Twinsburg             10:57.86   1 
 37 Taylor, Ian               12 Berea-Midpar          10:57.88   1 
 38 Goss, Koren               10 Twinsburg             11:03.62   1 
 39 Hopkins, Noah             12 Berea-Midpar          11:13.32   1 
 40 Nordstrom, Tyler          12 Shaker Hts.           11:13.92   1 
 41 Ziv, Taye                 10 Shaker Hts.           11:18.65   1 
 42 Black, Andrew             11 Tallmadge             11:25.82   1 
 43 Gajdos, Nick              12 Strongsville          11:37.83   1 
 44 Domers, Travis             9 Copley                12:02.18   1 
 45 Yensho, Lucas              9 Copley                12:55.66   1 
 
Boys 110 Meter Hurdles
==========================================================================
        Meet: M 14.33  4/13/2019   Mo Abusway, Strongsville                    
     Stadium: S 14.19  5/14/2021   Luke Laubacher, Mass. Perry                 
    Name                    Year School                  Finals  H# Points
==========================================================================
  1 Frabotta, Damon           12 St. Ignatius             14.81   7  10   
  2 Carey, Kyle               12 Woodridge                14.93   7   8   
  3 Greer, Brett              12 Mentor                   15.28   7   6   
  4 Tibolla, Nick             11 Austintown-F             15.56   7   5   
  5 Mikulka, Josh             12 Twinsburg                15.69   7   4   
  6 DePietro, Trey            12 Boardman                 15.71   6   3   
  7 Malone, Tai               12 Mentor                   15.73   7   2   
  8 Derkacs, Cameron          12 Strongsville             16.16   7   1   
  9 Hido, Daniel              10 Roosevelt                16.18   6 
 10 Betz, Brennan             10 East Canton              16.33   6 
 11 Vogt, Trevor              10 Col. Crawfor             16.36   3 
 12 Hixson, Michael           12 Salem                    16.54   5 
 13 Putnam, Grant             11 Hudson                   16.59   5 
 14 Vazquez, Alex             10 Canton McKin             16.66   4 
 15 Morgan, Melvin            12 GlenOak                  16.68   4 
 16 Chambers, Cameron         12 Salem                    16.84   6 
 17 Wood, Jeffrey             10 Hudson                   16.85   5 
 18 Hederson, Ty              12 Tallmadge                17.03   4 
 19 Shook, Garrett             9 Medina                   17.07   5 
 20 Dague, Dylan              12 Hoover                   17.20   4 
 21 Ross, Hunter              11 Hoover                   17.21   3 
 22 Sheller, Micah            10 Roosevelt                17.22   4 
 23 Paolini, Braedon          10 GlenOak                  17.38   5 
 24 Hall, John                11 Mas. Jackson             17.40   6 
 25 Piazza, Drayton           12 Wadsworth                17.48   4 
 26 DePietro, Brady           10 Boardman                 17.59   5 
 27 Linson, Will              10 Twinsburg                17.59   4 
 28 Rutkowski, Jacob          11 St. Ignatius             17.64   6 
 29 Martin, O'Rhen            12 New Philadel             17.67   4 
 30 Eley, Jayden              11 Austintown-F             17.69   7 
 31 Lackey, Justin            10 Mas. Jackson             17.83   6 
 32 Dillon, Aiden              9 Medina                   18.28   3 
 33 Jones, Michael            12 Warren G Har             18.64   5 
 34 Estephan, Zach            12 Copley                   18.72   3 
 35 Reid, Rondale             12 Cle. Heights             19.05   2 
 36 Daniels, Anthony          12 Copley                   19.36   3 
 37 Romine, Tyler             10 Tallmadge                19.45   2 
 38 Howard, Johnny            10 Woodridge                19.76   5 
 39 Elder, Braiden             9 Louisville               19.97   3 
 40 James, Kai                10 Shaker Hts.              20.00   6 
 41 Ewing, Aden               10 Berea-Midpar             20.35   2 
 42 Morgan, Devon              9 Warren G Har             20.37   2 
 43 Stiffler, Joshua          11 Cuy. Falls               20.80   1 
 44 Haren, Alex                9 New Philadel             20.94   1 
 45 Marquette, Riley          11 Cuy. Falls               21.56   2 
 
Boys 300 Meter Hurdles
==========================================================================
        Meet: M 39.04  4/16/2016   Collin Harden, Girard                       
     Stadium: S 38.48  5/14/2021   Luke Laubacher, Mass. Perry                 
    Name                    Year School                  Finals  H# Points
==========================================================================
  1 Frabotta, Damon           12 St. Ignatius             39.62   7  10   
  2 Derkacs, Cameron          12 Strongsville             40.89   7   8   
  3 Mikulka, Josh             12 Twinsburg                41.08   7   6   
  4 Carey, Kyle               12 Woodridge                41.18   7   5   
  5 DePietro, Trey            12 Boardman                 41.33   7   4   
  6 Harrison, Mike            12 Mentor                   42.70   6   3    42.697
  7 Hawke, Benjamin           12 Strongsville             42.70   5   2    42.698
  8 Lackey, Justin            10 Mas. Jackson             42.92   5   1   
  9 Wood, Jeffrey             10 Hudson                   42.96   5 
 10 Morgan, Melvin            12 GlenOak                  43.02   6 
 11 Hido, Daniel              10 Roosevelt                43.08   6 
 12 Soles, Jaymes             12 Austintown-F             43.13   7 
 13 Tibolla, Nick             11 Austintown-F             43.74   7 
 14 Putnam, Grant             11 Hudson                   44.33   5 
 15 DePietro, Brady           10 Boardman                 44.49   6 
 16 Sheller, Micah            10 Roosevelt                44.59   4 
 17 Cox, Tony                  9 Copley                   44.75   2 
 18 McDonnell, Justin          9 Berea-Midpar             44.82   5 
 19 Hederson, Ty              12 Tallmadge                44.92   2 
 20 Martin, O'Rhen            12 New Philadel             44.97   4 
 21 Dolph, A.J.                9 Hoover                   45.30   4 
 22 Jones, Michael            12 Warren G Har             45.35   3 
 23 Hixson, Michael           12 Salem                    45.51   6 
 24 Darrell, Donald           12 Medina                   45.59   4  45.587
 25 Snellenberger, Mario      12 East Canton              45.59   4  45.588
 26 Vazquez, Alex             10 Canton McKin             46.06   6 
 27 Chambers, Cameron         12 Salem                    46.13   4 
 28 Ahlborn, Jaxson           10 Medina                   46.22   2 
 29 Rutkowski, Jacob          11 St. Ignatius             46.38   4 
 30 Romine, Tyler             10 Tallmadge                46.68   2 
 31 James, Kai                10 Shaker Hts.              46.81   3 
 32 Paolini, Braedon          10 GlenOak                  46.83   6 
 33 Ross, Hunter              11 Hoover                   46.89   3 
 34 Ewing, Aden               10 Berea-Midpar             47.27   1 
 35 Elder, Braiden             9 Louisville               47.43   2 
 36 Linson, Will              10 Twinsburg                47.82   3 
 37 Piazza, Drayton           12 Wadsworth                47.96   2 
 38 Marquette, Riley          11 Cuy. Falls               48.89   2 
 39 Hostetler, Drew           12 New Philadel             48.99   3 
 40 Wallace, Tazion           12 Warren G Har             49.71   3 
 41 Stiffler, Joshua          11 Cuy. Falls               50.72   1 
 
Boys 4x100 Meter Relay
==========================================================================
        Meet: M 42.40  4/14/2018   GlenOak, GlenOak                            
                       A White, M Contrucci, N Smith, T Rhoads           
     Stadium: S 42.40  4/14/2018   GlenOak, GlenOak                            
                       A White, M Contrucci, N Smith, T Rhoads           
    School                                               Finals  H# Points
==========================================================================
  1 Austintown-Fitch                                      43.62   4  10   
     1) Ellis, Donnie 12                2) Herman, Brody 11               
     3) Evans, Dan 10                   4) Eley, Jayden 11                
  2 GlenOak                                               43.72   4   8   
     1) Davis, Michael 12               2) Scott, Logan 12                
     3) Patterson, Dylan 12             4) Greenwood, Cole 10             
  3 Louisville                                            44.01   3   6   
     1) Cruse, Daveion 11               2) Smith, Austin 12               
     3) Anderson, Seth 11               4) Mickley, Kael 12               
  4 Canton McKinley                                       44.03   4   5   
     1) Vazquez, Alex 10                2) Marshall, Brazhion 12          
     3) Winston, Davion 12              4) Ruffin, Caleb 12               
  5 Medina                                                44.28   4   4   
     1) Davis, Carson 12                2) Wojciak, John 10               
     3) O'Reilly, Keegan 12             4) Derrig, Corbin 11              
  6 Tallmadge                                             44.54   3   3   
     1) Dixon, Collin 11                2) Glover, Brennen 11             
     3) Murphy, Riley 12                4) Spano, Gino 11                 
  7 Copley                                                45.00   2   2   
     1) Pittman, Isaac 12               2) Brenner, Luke 11               
     3) Arp, Cory 12                    4) Stanford, Jay 11               
  8 Mas. Jackson                                          45.11   3   1   
     1) Kistler, Mack 12                2) Fonte, Dylan 12                
     3) Nunley, Richard 11              4) Welton, Reese 11               
  9 St. Ignatius                                          45.33   4  45.321
     1) Pike, Frank 12                  2) McGreal, Peter 12              
     3) Morrison, Shane 11              4) Kennedy, Ryan 11               
 10 Strongsville                                          45.33   4  45.327
     1) Todorov, Ivaylo 12              2) Knauf, Jeremy 10               
     3) Hoover, Andrew 11               4) Turner, Nicholas 12            
 11 Woodridge                                             45.87   3 
     1) Williams, Taysear 10            2) Novak, Jack 10                 
     3) Gaddis, Taneil 10               4) King, Gerelle 11               
 12 Wadsworth                                             45.89   3 
     1) Cirino, Anthony 12              2) Stack, Will 10                 
     3) Metzger, Nathan 10              4) Mills, Max 10                  
 13 Hudson                                                46.01   2 
     1) Gogusoglu, Akito 11             2) Cosentino, Xander 12           
     3) Proctor, L.T. 12                4) Spohn, Ronan 11                
 14 Mentor                                                46.13   3 
     1) Greer, Brett 12                 2) Malone, Tai 12                 
     3) Smith, Ethan 12                 4) Harrison, Mike 12              
 15 Hoover                                                46.50   3 
     1) Ross, Hunter 11                 2) Dague, Dylan 12                
     3) Halmasy, Jim 12                 4) Walker, Grant 10               
 16 Warren G Harding                                      46.71   1 
     1) Powell, Brysen 12               2) Todd, Josiah 12                
     3) Dyson, Braylin 10               4) Jones, JaVontae 10             
 17 Euclid                                                46.73   2 
     1) Buchannon, Rich 11              2) Edwards, Jordan 11             
     3) Saddler, Trevaughn 12           4) Meredith, Teveon 10            
 18 East Canton                                           47.57   1 
     1) Betz, Brennan 10                2) Stoffer, Dylan 10              
     3) Riley, Luke 12                  4) Jones, Austin 12               
 19 Cuy. Falls                                            47.68   2 
     1) Luksza, Corbin 11               2) Wallace, Owen 11               
     3) Kanneh, Lahai 11                4) Lindsey-Gladney, Zavier 9      
 20 Shaker Hts.                                           47.75   3 
     1) Palmer, Darnell 12              2) Scott, Brailon 10              
     3) McNutt, Trey 9                  4) Nicholson, Khalid 10           
 21 Berea-Midpark                                         48.07   2 
     1) Reece, Dillon 9                 2) D'Amato, Jonathon 10           
     3) Robinson, Jacob 11              4) Loescher, Michael 11           
 22 Roosevelt                                             49.84   1 
     1) Schumm, Luke 12                 2) Wade, Lincoln 10               
     3) Wright, Ty 12                   4) Springer, Adam 9               
 -- New Philadelphia                                        DNF   4 
     1) Rennicker, Chance 12            2) Meechan, Reise 12              
     3) Wallace, Willy 11               4) McInturf, Evan 12              
 -- Salem                                                    DQ   2  dropped batton z3
     1) Jaquette, Cam 12                2) Sinkovich, Austin 12           
     3) Monroy, Dillon 11               4) Walter, Sam 12                 
 
Boys 4x200 Meter Relay
==========================================================================
        Meet: M 1:27.87  4/15/2017   SVSM, SVSM                                
                         M Williams, L Younger, M Wooldridge, D King       
     Stadium: S 1:27.87  4/15/2017   SVSM, SVSM                                
                         M Williams, L Younger, M Wooldridge, D King       
    School                                               Finals  H# Points
==========================================================================
  1 Canton McKinley                                     1:30.51   4  10   
     1) Pinkney, BriRell 11             2) Marshall, Brazhion 12          
     3) Ruffin, Colin 12                4) Ruffin, Caleb 12               
  2 Tallmadge                                           1:31.30   4   8   
     1) Dixon, Collin 11                2) Hudak, Ben 12                  
     3) Glover, Brennen 11              4) Murphy, Riley 12               
  3 Medina                                              1:31.72   4   6   
     1) Marzulli, Jacob 12              2) Wojciak, John 10               
     3) Schramm, Brennen 11             4) Davis, Carson 12               
  4 New Philadelphia                                    1:32.05   4   5   
     1) Bean, Trevor 11                 2) Meechan, Reise 12              
     3) McInturf, Evan 12               4) Rennicker, Chance 12           
  5 GlenOak                                             1:32.39   4   4   
     1) Greenwood, Cole 10              2) Scott, Logan 12                
     3) Davis, Michael 12               4) Patterson, Dylan 12            
  6 Twinsburg                                           1:32.40   3   3   
     1) Roberson, J.D. 11               2) Mikulka, Josh 12               
     3) Jones, Payton 10                4) Doyle, Logan 12                
  7 Mas. Jackson                                        1:33.74   3   2   
     1) Welton, Reese 11                2) Fonte, Dylan 12                
     3) James, Kevin 12                 4) Nunley, Richard 11             
  8 Strongsville                                        1:33.96   3   1   
     1) Todorov, Ivaylo 12              2) Volan, Jason 12                
     3) Hoover, Andrew 11               4) Turner, Nicholas 12            
  9 Boardman                                            1:34.19   4 
     1) Cuevas-Pixley, Joel 11          2) DePietro, Trey 12              
     3) DePietro, Brady 10              4) Alvarico, Ben 12               
 10 Woodridge                                           1:34.27   3 
     1) Novak, Jack 10                  2) Fritz, David 12                
     3) Williams, Taysear 10            4) King, Gerelle 11               
 11 Austintown-Fitch                                    1:34.68   4 
     1) Maley, Gianni 11                2) Smith, Cam 11                  
     3) Brown, Jahred 12                4) Soles, Jaymes 12               
 12 St. Ignatius                                        1:34.78   3 
     1) Cupp, Christian 11              2) Kowal, Riley 11                
     3) Chung, Samurai 10               4) McGreal, Peter 12              
 13 Hoover                                              1:34.82   4 
     1) Nshimiye, Nestor 12             2) Gross, Anthony 12              
     3) Rambaud, Austin 12              4) Bugara, Zander 12              
 14 Salem                                               1:35.02   2 
     1) Jaquette, Cam 12                2) Sinkovich, Austin 12           
     3) Hixson, Michael 12              4) Walter, Sam 12                 
 15 Hudson                                              1:35.04   2 
     1) Spohn, Ronan 11                 2) Gogusoglu, Akito 11            
     3) Wood, Jeffrey 10                4) Bacak, Reece 10                
 16 Wadsworth                                           1:35.13   3 
     1) Cirino, Anthony 12              2) Herbert, Jackson 11            
     3) Mills, Max 10                   4) Quinn, Adam 12                 
 17 Mentor                                              1:36.63   3 
     1) Ferrato, Danny 10               2) Alan, Dustyn 11                
     3) Alan, Cooper 12                 4) Smith, Ethan 12                
 18 Warren G Harding                                    1:36.78   2 
     1) Jones, JaVontae 10              2) Powell, Brysen 12              
     3) Dukes, Oryan 10                 4) Dyson, Braylin 10              
 19 Euclid                                              1:37.83   2 
     1) Buchannon, Rich 11              2) Edwards, Jordan 11             
     3) Atwell, Charles 11              4) Jefferson, Jamal 9             
 20 Roosevelt                                           1:38.46   1 
     1) Schumm, Luke 12                 2) Gillespie, Meier 11            
     3) Hido, Daniel 10                 4) Sheller, Micah 10              
 21 Shaker Hts.                                         1:38.87   3 
     1) Ward, Jackson 10                2) Scott, Brailon 10              
     3) Maximo, Julius 10               4) Cunningham, Jayvion 11         
 22 Copley                                              1:39.05   1 
     1) Brown, R'Monee 9                2) Curry Jr., Brandon 9           
     3) Arp, Shane 10                   4) Stanford, Jay 11               
 23 Cuy. Falls                                          1:39.20   2 
     1) Kanneh, Lahai 11                2) Moening, Joey 12               
     3) Moore, Alexander 12             4) Wallace, Owen 11               
 24 Berea-Midpark                                       1:40.21   1 
     1) Budic, T.J. 9                   2) Gacki, Patrick 12              
     3) D'Amato, Jonathon 10            4) Maruna, Marcus 10              
 25 East Canton                                         1:41.68   2 
     1) Betz, Brennan 10                2) Nelson, Levi 12                
     3) Riley, Luke 12                  4) McCauley, Lucas 10             
 
Boys 4x400 Meter Relay
==========================================================================
        Meet: M 3:23.15  4/15/2017   Canton McKinley, Canton McKin             
                         T Horne, D White, S Ashcraft, J Strickland        
     Stadium: S 3:23.15  4/15/2017   Canton McKinley, Canton McKin             
                         T Horne, D White, S Ashcraft, J Strickland        
    School                                               Finals  H# Points
==========================================================================
  1 St. Ignatius                                        3:27.83   4  10   
     1) Chung, Samurai 10               2) Frabotta, Damon 12             
     3) McGreal, Peter 12               4) Muresan, Max 12                
  2 Louisville                                          3:29.43   4   8   
     1) Mickley, Kael 12                2) Pinion, Ty 10                  
     3) Anderson, Seth 11               4) Smith, Austin 12               
  3 Mentor                                              3:32.13   4   6   
     1) Alan, Dustyn 11                 2) Hordinski, Timmy 11            
     3) Biddell, Matthew 10             4) Jordan, Kenny 12               
  4 Hudson                                              3:33.16   4   5   
     1) Pierce, Colin 12                2) Travis, Tyler 11               
     3) Ross, Ethan 12                  4) Casey, Titan 12                
  5 Twinsburg                                           3:33.90   3   4   
     1) Mulenga, Ryan 11                2) Mikulka, Josh 12               
     3) Jones, Payton 10                4) Doyle, Logan 12                
  6 Medina                                              3:34.22   4   3   
     1) Schramm, Brennen 11             2) Kotick, Evan 9                 
     3) Ramos, Santino 11               4) Davis, Carson 12               
  7 Mas. Jackson                                        3:34.35   2   2   
     1) Dobina, Cole 10                 2) Murray, Max 11                 
     3) James, Kevin 12                 4) Prato, Will 10                 
  8 Strongsville                                        3:35.23   2   1   
     1) Derkacs, Cameron 12             2) Volan, Jason 12                
     3) Cubbison, Kyler 12              4) Lloyd, Jacob 12                
  9 New Philadelphia                                    3:36.43   3 
     1) Schoelles, Kayden 12            2) Rieger, Preston 10             
     3) McInturf, Evan 12               4) Bean, Trevor 11                
 10 GlenOak                                             3:37.54   4 
     1) Hess, Jordan 12                 2) Marsden, Wesley 10             
     3) Paolini, Braedon 10             4) Tschantz, Matthew 12           
 11 Canton McKinley                                     3:37.67   3 
     1) Pinkney, BriRell 11             2) Ruffin, Colin 12               
     3) Marshall, Brazhion 12           4) Ruffin, Caleb 12               
 12 Tallmadge                                           3:39.85   4 
     1) Hudak, Ben 12                   2) Miller, Angelo 11              
     3) Cuva, Nick 11                   4) Newenhisen, Jared 10           
 13 Wadsworth                                           3:40.10   3 
     1) Shoulders, DeQuan 10            2) Watson, Abe 12                 
     3) Gray, Aidan 11                  4) Tanko, Ean 11                  
 14 Copley                                              3:40.92   2 
     1) Pittman, Isaac 12               2) Fernstrum, Elijah 12           
     3) Wood, Dylan 10                  4) Arp, Cory 12                   
 15 Salem                                               3:42.84   2 
     1) Shafer, Caleb 12                2) Sinkovich, Austin 12           
     3) Koskinen, Davin 12              4) Jaquette, Cam 12               
 16 Austintown-Fitch                                    3:45.18   3 
     1) Emerick, Adam 12                2) Evans, Dan 10                  
     3) Herman, Brody 11                4) Brown, Jahred 12               
 17 Shaker Hts.                                         3:49.40   3 
     1) Ward, Jackson 10                2) Bordeaux, Tyler 9              
     3) Cunningham, Jayvion 11          4) Maximo, Julius 10              
 18 Boardman                                            3:49.97   2 
     1) Cuevas-Pixley, Joel 11          2) DePietro, Brady 10             
     3) DePietro, Trey 12               4) Thompson, Logan 11             
 19 Euclid                                              3:50.69   2 
     1) Winchester, Jabaree 10          2) Walsh, Colin 12                
     3) Saddler, Trevaughn 12           4) Dawson, Trahmaine 9            
 20 Warren G Harding                                    3:51.39   2 
     1) Jones, Michael 12               2) Wallace, Tazion 12             
     3) James, Nathan 10                4) Cashwell, Kelly 12             
 21 Hoover                                              3:56.54   1 
     1) Bragg, T.J. 12                  2) Walker, Grant 10               
     3) Dolph, A.J. 9                   4) Craig, Jacob 10                
 22 Woodridge                                           4:02.02   3 
     1) Fritz, David 12                 2) DeFrange, Cooper 12            
     3) Bryant, Esseck 12               4) Carey, Kyle 12                 
 23 Cuy. Falls                                          4:10.14   1 
     1) Boehm, Noah 9                   2) Kanneh, Lahai 11               
     3) Masl, Daniel 11                 4) Luksza, Corbin 11              
 
Boys 4x800 Meter Relay
=======================================================================
        Meet: M 7:51.29  4/15/2017   Louisville, Louisville                    
                         N Chaplick, N Chaplick, Z Fresenko, N Murray      
     Stadium: S 7:47.75  5/15/2009   Hoover, Hoover                            
                         Z Goulet, J Bosyj, P Queen, S Newman              
    School                                               Finals  Points
=======================================================================
  1 Louisville                                          8:03.24   10   
     1) Adams, Colby 12                 2) Ganser, Bobby 12               
     3) Ulrich, Stephen 12              4) Pukys, Owen 12                 
  2 East Canton                                         8:03.43    8   
     1) Martino, Nick 12                2) Shilling, Gabe 12              
     3) Holland, Brylan 11              4) Demos, Landen 12               
  3 GlenOak                                             8:14.94    6   
     1) Rice, Thomas 11                 2) Paolini, Braedon 10            
     3) Young, Tesfaye 11               4) Tschantz, Matthew 12           
  4 Mentor                                              8:26.71    5   
     1) Hordinski, Timmy 11             2) Petrovic, Michael 11           
     3) Risko, Josh 12                  4) Biddell, Matthew 10            
  5 Woodridge                                           8:27.93    4   
     1) Singer, Seth 11                 2) Champa, Robbie 11              
     3) Jansen, Caiden 10               4) Holland, Will 12               
  6 Mas. Jackson                                        8:28.57    3   
     1) McNulty, Sean 9                 2) Prato, Will 10                 
     3) Reed, Carson 12                 4) Ilg, Eli 9                     
  7 Medina                                              8:33.01    2   
     1) Cusick, Kyler 12                2) Colosimo, Nicolas 10           
     3) Kotick, Evan 9                  4) Lindsley, Emerson 10           
  8 Strongsville                                        8:36.36    1   
     1) Lloyd, Jacob 12                 2) Nutaitis, Jordan 11            
     3) Rose, Michael 10                4) DeLoof, Jeremy 12              
  9 Berea-Midpark                                       8:36.85  
     1) Coble, Thomas 12                2) Becker, Bret 11                
     3) McDonnell, Justin 9             4) Doran, Dylan 11                
 10 Wadsworth                                           8:41.39  
     1) Watson, Abe 12                  2) Tanko, Ean 11                  
     3) Marano, Evan 10                 4) Watson, Michael 10             
 11 Salem                                               8:43.34  
     1) Madison, Will 10                2) Ziegler, Lucas 12              
     3) Helmick, Collin 11              4) Wilson, Andrew 12              
 12 Tallmadge                                           8:43.88  
     1) Naiman, Joey 10                 2) Adams, Colin 10                
     3) Newenhisen, Jared 10            4) Parsons, Cohen 10              
 13 Twinsburg                                           8:44.71  
     1) Bennage, Aiden 11               2) Schneeman, Evan 9              
     3) Mulenga, Ryan 11                4) Howard, Max 11                 
 14 Shaker Hts.                                         8:45.08  
     1) Welsh, William III 12           2) Parrino, Angelo 11             
     3) Bordeaux, Tyler 9               4) Stupay, Maclin 12              
 15 Cuy. Falls                                          8:57.14  
     1) Alspaugh, Ian 11                2) Hatfield, Ethaniel 11          
     3) Wegner, Andrew 10               4) Norton, Jacob 11               
 16 Hudson                                              9:01.52  
     1) Romano, Ben 12                  2) Root, Brendan 11               
     3) Good, Matt 12                   4) Ginther, Tyler 9               
 17 Hoover                                              9:01.64  
     1) Renner, Kevin 10                2) Mosholder, Thomas 11           
     3) McHolm, Gabe 10                 4) Medina, Zavier 9               
 18 Warren G Harding                                    9:09.47  
     1) James, Nathan 10                2) Cashwell, Kelly 12             
     3) Chin, Nicodemus 11              4) O'Brien, Sebastian 9           
 19 Copley                                              9:44.86  
     1) Albertson, Josh 9               2) Givens, Colin 9                
     3) Domers, Travis 9                4) Driscoll, Patrick 9            
 20 Euclid                                              9:49.94  
     1) Winchester, Jabaree 10          2) Hereford, Maurice 9            
     3) Seats, Mario 9                  4) Dawson, Trahmaine 9            
 21 New Philadelphia                                    9:53.99  
     1) Morris, Patrick 10              2) Hostetler, Drew 12             
     3) Morris, Joseph 12               4) Miller, Owen 10                
 22 Roosevelt                                          10:05.03  
     1) Schmidt, Kyle 12                2) Soyars, Jacob 12               
     3) Starzyk, Jack 10                4) Slack, Carter 9                
 
Boys High Jump
=======================================================================
        Meet: M  6-06  4/16/2016   Dai'Quan Johnson'16 Jaivon Harrison'19, Glen
     Stadium: S  6-08  3/27/2010   J. Dudley, D Smith, Massillon               
    Name                    Year School                  Finals  Points
=======================================================================
  1 Bryant, Ethan             12 Shaker Hts.            6-06.00M  10   
     5-07 5-10 6-00 6-02 6-04 6-06 6-08 
        O    O    O    O    O   XO  XXX 
  2 Murphy, Riley             12 Tallmadge             J6-06.00M   8   
     5-07 5-10 6-00 6-02 6-04 6-06 6-08 
        O    O    O    O    O  XXO  XXX 
  3 Beten, Andrew             12 Strongsville           6-04.00    6   
     5-07 5-10 6-00 6-02 6-04 6-06 
        O    O    O   XO    O  XXX 
  4 Emerick, Adam             12 Austintown-F           6-00.00    5   
     5-07 5-10 6-00 6-02 
       XO    O    O  XXX 
  5 Herman, Brody             11 Austintown-F          J6-00.00    3.50
     5-07 5-10 6-00 6-02 
        O    O   XO  XXX 
  5 Nevels, Elijah            12 Shaker Hts.           J6-00.00    3.50
     5-07 5-10 6-00 6-02 
        O    O   XO  XXX 
  7 Birch, Mason              11 Strongsville          J6-00.00    2   
     5-07 5-10 6-00 6-02 
        O    O  XXO  XXX 
  8 Monroy, Dillon            11 Salem                 J6-00.00    1   
     5-07 5-10 6-00 6-02 
       XO   XO  XXO  XXX 
  9 Wright, Delton            10 Berea-Midpar           5-10.00  
     5-07 5-10 6-00 
        O    O  XXX 
  9 Malone, Tai               12 Mentor                 5-10.00  
     5-07 5-10 6-00 
        O    O  XXX 
 11 Nosky, Zachary            11 Mas. Jackson          J5-10.00  
     5-07 5-10 6-00 
        O   XO  XXX 
 11 Valentine, Carter         12 Col. Crawfor          J5-10.00  
     5-07 5-10 6-00 
        O   XO   XX 
 13 DeFrange, Cooper          12 Woodridge             J5-10.00  
     5-07 5-10 6-00 
        O  XXO  XXX 
 13 Schoelles, Kayden         12 New Philadel          J5-10.00  
     5-07 5-10 6-00 
        O  XXO  XXX 
 15 Martin, O'Rhen            12 New Philadel           5-07.00  
     5-07 5-10 
        O  XXX 
 15 Cupp, Christian           11 St. Ignatius           5-07.00  
     5-07 5-10 
        O  XXX 
 15 Hall, John                11 Mas. Jackson           5-07.00  
     5-07 5-10 
        O  XXX 
 15 Smith, Austin             12 Louisville             5-07.00  
     5-07 5-10 
        O  XXX 
 15 Proctor, L.T.             12 Hudson                 5-07.00  
     5-07 5-10 
        O  XXX 
 15 Lagina, David             12 Berea-Midpar           5-07.00  
     5-07 5-10 
        O  XXX 
 15 Stoffer, Dylan            10 East Canton            5-07.00  
     5-07 5-10 
        O  XXX 
 15 Mack, Roddric             12 Hoover                 5-07.00  
     5-07 5-10 
        O  XXX 
 15 Nawrocki, Tommy           12 Boardman               5-07.00  
     5-07 5-10 
        O  XXX 
 15 Marshall, Brazhion        12 Canton McKin           5-07.00  
     5-07 5-10 
        O  XXX 
 25 Brown, Robert              9 GlenOak               J5-07.00  
     5-07 5-10 
       XO  XXX 
 26 Bayliss, Scott            10 Hudson                J5-07.00  
     5-07 5-10 
      XXO  XXX 
 26 Ashcraft, Katour          10 GlenOak               J5-07.00  
     5-07 5-10 
      XXO  XXX 
 -- Wahid, Jayden             11 Mentor                      NH  
     5-07 
      XXX 
 -- Spires, Christian         10 Twinsburg                   NH  
     5-07 
      XXX 
 -- Pou, Darrick              10 Twinsburg                   NH  
     5-07 
      XXX 
 -- Howington, Bryce           9 Medina                      NH  
     5-07 
      XXX 
 -- Howard, Johnny            10 Woodridge                   NH  
     5-07 
      XXX 
 -- Wallace, Tazion           12 Warren G Har                NH  
     5-07 
      XXX 
 -- Morgan, Devon              9 Warren G Har                NH  
     5-07 
      XXX 
 -- Nguyen, Ben               11 Copley                      NH  
     5-07 
      XXX 
 -- Perryman, Daunte           9 Euclid                      NH  
     5-07 
      XXX 
 -- Ward, Blake               11 Hoover                      NH  
     5-07 
      XXX 
 -- Brenner, Luke             11 Copley                      NH  
     5-07 
      XXX 
 -- Haddox, Alijah            10 St. Ignatius                NH  
     5-07 
      XXX 
 -- Wolfe, Chase               9 Tallmadge                   NH  
     5-07 
      XXX 
 -- Wade, Andrew              11 East Canton                 NH  
     5-07 
      XXX 
 -- Angel, Gerick             12 Boardman                    NH  
     5-07 
      XXX 
 
Boys Pole Vault
=======================================================================
        Meet: M 16-00  4/16/2016   Matt Peare, Hoover                          
     Stadium: S 16-00  4/16/2016   M Peare '16 C McClure '21, Hoover / Green   
    Name                    Year School                  Finals  Points
=======================================================================
  1 Studer, Layne             11 GlenOak               14-00.00   10   
     10-00 11-00 12-00 12-06 13-00 13-06 14-00 14-06 
         -     -     -    XO    -O    -O    -O   XXX 
  2 Alessandro, Roman         11 Medina                13-00.00    8   
     10-00 11-00 12-00 12-06 13-00 13-06 14-00 
         -     -     -    -O   XXO   ---   XXX 
  3 Spalding, Harrison        10 Austintown-F          12-06.00    6   
     10-00 11-00 12-00 12-06 13-00 
         -    -O   XXO   XXO   XXX 
  4 Coyne IV, John            11 Medina                12-00.00    4.50
     10-00 11-00 12-00 12-06 
         -    -O    -O   XXX 
  4 Sir Louis, Tanner         10 Wadsworth             12-00.00    4.50
     10-00 11-00 12-00 12-06 
         -    -O    -O   XXX 
  6 Dadlez, Jude              12 GlenOak              J12-00.00    3   
     10-00 11-00 12-00 12-06 
        XO    -O   XXO   XXX 
  7 Brown, Jesse              10 New Philadel          11-00.00    1   
     10-00 11-00 12-00 
        -O    -O   XXX 
  7 Wolfeden, Ren             10 Mas. Jackson          11-00.00    1   
     10-00 11-00 12-00 
        -O    -O   XXX 
  7 Tokash, Jacob             11 Tallmadge             11-00.00    1   
     10-00 11-00 12-00 
        -O    -O   XXX 
 10 VanArsdalen, Thad         11 New Philadel         J11-00.00  
     10-00 11-00 12-00 
        XO    -O   XXX 
 10 Valentine, Austin         12 Wadsworth            J11-00.00  
     10-00 11-00 12-00 
        XO    -O   XXX 
 12 Batyrbaev, Danny          12 Woodridge            J11-00.00  
     10-00 11-00 12-00 
        -O    XO   XXX 
 13 Rieger, Jeremy            10 Roosevelt             10-00.00  
     10-00 11-00 
         O   XXX 
 14 Schiopota, Josh           11 Twinsburg            J10-00.00  
     10-00 11-00 
       XXO   XXX 
 -- Noga, Michael             12 Twinsburg                   NH  
     10-00 
       XXX 
 -- Cilona, Nathan            12 East Canton                 NH  
     10-00 
       XXX 
 -- Hunt, Colton               9 Tallmadge                   NH  
     10-00 
       XXX 
 -- Angel, Gerick             12 Boardman                    NH  
     10-00 
       XXX 
 -- Holland, Will             12 Woodridge                   NH  
     10-00 
       XXX 
 -- Bonnel, Paul              11 Boardman                    NH  
     10-00 
       XXX 
 -- Smart, Robbie             12 Hoover                      NH  
     10-00 
       XXX 
 -- Bragg, T.J.               12 Hoover                      NH  
     10-00 
       XXX 
 -- Edgell, Matt              12 Mentor                      NH  
     10-00 
       XXX 
 -- Fankhauser, Lucas          9 Roosevelt                   NH  
     10-00 
       XXX 
 -- Silvis, Ryan              12 Strongsville                NH  
     10-00 
       XXX 
 -- Torrence, Elijah           9 Copley                      NH  
     10-00 
       XXX 
 -- Luksza, Corbin            11 Cuy. Falls                  NH  
     10-00 
       XXX 
 
Boys Long Jump
=======================================================================
        Meet: M 23-09  4/14/2018   Charles Hall, Canton McKin                  
     Stadium: S 23-09  4/14/2018   Charles Hall, Canton McKin                  
    Name                    Year School                  Finals  Points
=======================================================================
  1 Meechan, Reise            12 New Philadel          20-11.50   10   
      20-11.50  X  20-06.25  X        
  2 Hall, John                11 Mas. Jackson          20-08.00    8   
      20-02.75  20-08  20-03.50  X        
  3 Malone, Tai               12 Mentor                20-02.00    6   
      19-11  X  X  20-02        
  4 Winston, Davion           12 Canton McKin          20-00.00    5   
      19-06.75  20-00  19-09.50  18-07.75        
  5 Hackett, Dylan            12 Hoover                19-09.75    4   
      15-08.50  14-05.25  19-09.75  19-01.50        
  6 Proctor, L.T.             12 Hudson                19-08.50    3   
      19-08.50  19-04.75  19-05.50  19-02.50        
  7 Hudak, Ben                12 Tallmadge             19-07.50    2   
      18-09.50  18-07.50  19-07.50  19-07.50        
  8 Davis, Michael            12 GlenOak               19-06.75    1   
      19-06.75  19-05.25  19-04.50  X       
  9 Miller, Angelo            11 Tallmadge            J19-06.75  
      19-04.50  18-10  19-06.75  19-01        
 10 Komar, Thomas             11 Medina                19-05.50  
      19-05.50  18-06.75  18-04.50  X        
 11 Evans, Tyler              12 Austintown-F          19-04.00  
      19-04  19-01.50  X  18-11.75        
 12 Moore, Alexander          12 Cuy. Falls            19-01.25  
      X  18-09.25  18-02.50  19-01.25        
 13 DeFrange, Cooper          12 Woodridge             19-00.00  
      19-00  18-00  X  17-03.50        
 14 Reid, Rondale             12 Cle. Heights          18-11.50  
      18-11.50  17-02.75  X  15-07.50        
 15 Cupp, Christian           11 St. Ignatius          18-10.75  
      X  18-10.75  X  18-04.50       
 16 O'Reilly, Keegan          12 Medina                18-09.25  
      17-11.75  18-09.25  X  X        
 17 Pike, Frank               12 St. Ignatius          18-07.75  
      X  18-04.75  18-07.75  17-06.75        
 18 Jaquette, Cam             12 Salem                J18-07.75  
      X  X  17-11.50  18-07.75        
 19 Pittman, Isaac            12 Copley                18-06.50  
      X  18-03  17-05.75  18-06.50        
 20 Dalayanis, Anthony        12 Mas. Jackson          18-06.25  
      17-07  18-01.50  18-06.25  16-04.50        
 21 Nawrocki, Tommy           12 Boardman              18-04.50  
      18-04.50  17-00.50  16-07.75  X      
 22 Cooper, Alex              10 Woodridge             18-04.00  
      18-04  17-02  X  16-07        
 23 Morgan, Melvin            12 GlenOak               18-03.50  
      17-10.25  17-03  18-03.50  17-06        
 24 Masl, Daniel              11 Cuy. Falls            18-02.75  
      17-08  18-02  17-07.50  18-02.75        
 25 Mcintyre, Case            11 Strongsville          18-02.50  
      17-08.50  18-02.50  16-06.50  18-01       
 26 Wright, Ty                12 Roosevelt            J18-02.50  
      X  18-02.50  X  16-07.75        
 27 Snellenberger, Mario      12 East Canton           18-02.25  
      18-02.25  X  15-07  17-05.50        
 28 Todorov, Ivaylo           12 Strongsville          18-01.00  
      17-06.50  17-04.25  18-01  16-06.25        
 29 Bayliss, Scott            10 Hudson                17-10.75  
      17-10.75  17-00.50  16-08.50  17-04.50        
 30 Monroy, Dillon            11 Salem                J17-10.75  
      13-06  17-10.75  17-00.50  X       
 31 Mack, Roddric             12 Hoover                17-08.25  
      X  17-05  X  17-08.25        
 32 Martin, O'Rhen            12 New Philadel          17-04.75  
      16-11  X  17-04.75  17-01.50        
 33 Spencer Jr., Marcell      10 Twinsburg             17-00.50  
      16-04  X  17-00.50  X        
 34 Loescher, Michael         11 Berea-Midpar          16-08.00  
      15-11.75  16-08  15-01.50  16-02.50        
 35 Morgan, Devon              9 Warren G Har          16-04.00  
      15-01.75  16-04  15-10.50  15-00        
 36 Wahid, Jayden             11 Mentor                16-02.50  
      11-08.25  16-02.50  X  X        
 37 Butler, Bryant            11 Austintown-F          15-10.00  
      X  X  15-10  X        
 38 Spires, Christian         10 Twinsburg             14-11.75  
      X  X  14-10.25  14-11.75       
 39 Wallace, Tazion           12 Warren G Har          14-02.75  
      14-00.50  14-02.75  13-09.50  13-03        
 -- Valentine, Carter         12 Col. Crawfor              FOUL  
      X  X  X  X        
 -- Riley, Luke               12 East Canton               FOUL  
      X  X  X  X        
 -- Cox, Tony                  9 Copley                    FOUL  
      X  X  X  X        
 -- Shoulders, DeQuan         10 Wadsworth                 FOUL  
      X  X  X  X        
 -- Maruna, Marcus            10 Berea-Midpar              FOUL  
      X  X  X  X       
 
Boys Shot Put
=======================================================================
        Meet: M 59-08.50  4/13/2019   Dominic Perry, Crestview                 
     Stadium: S 59-08.50  4/13/2019   Dominic Perry, Crestview                 
    Name                    Year School                  Finals  Points
=======================================================================
  1 Manley, Nicholas          12 Medina                52-05.50   10   
      52-05.50  X  X  51-07.75       
  2 Arnold, Steve             12 Hoover                48-10.25    8   
      48-10.25  X  X  X       
  3 Jacobs, Tyson             12 Twinsburg             48-00.00    6   
      48-00  X  X  46-04.50       
  4 Jordan, Trevin            10 Copley                46-02.75    5   
      46-02.75  X  X  43-00       
  5 Perry, DaMonte            11 Euclid                46-00.25    4   
      43-04  X  X  46-00.25        
  6 James, Jamell             11 Austintown-F          45-10.00    3   
      45-10  X  X  X       
  7 Bostelman, Ethan          12 Mentor                45-09.50    2   
      45-09.50  X  X  44-07.75       
  8 Mayer, Oliver             11 Woodridge             45-09.00    1   
      45-09  X  X  45-04        
  9 Shimek, Michael           12 Hoover                45-03.50  
      44-05  X  X  45-03.50       
 10 Toth, Blake               11 Hudson                44-10.75  
      39-01.50  X  X  44-10.75       
 11 Stockman, Carson          12 Salem                 43-09.00  
      43-05  X  X  43-09       
 12 Newsom, Jeremiah          11 Woodridge             43-05.25  
      42-00  X  X  43-05.25        
 13 Rahas, Pete               12 Strongsville          42-09.25  
      42-09.25  X  X  X       
 14 Rothrock, Zach            10 New Philadel          42-06.75  
      40-02  X  X  42-06.75       
 15 Smith, Chase              11 Euclid                42-03.25  
      41-04.50  X  X  42-03.25       
 16 Copeland, Dez             12 Tallmadge             42-01.75  
      41-07  X  X  42-01.75        
 17 Fellows, Aiden            12 Mentor                42-00.25  
      41-10  42-00.25  X  X        
 18 Robinson, Will            11 St. Ignatius          41-04.00  
      41-04  X  X  41-04        
 19 Abuzahrieh, Mohammed      12 Strongsville          41-00.00  
      41-00  X  X  X        
 20 Stockman, Caleb           12 Salem                 40-11.00  
      39-02  X  X  40-11        
 21 Brazek, Cameron           12 Louisville            40-07.75  
      37-08  X  X  40-07.75        
 22 Williams, D.J.            10 Austintown-F          40-06.75  
      40-03.75  X  X  40-06.75        
 23 Brewer, Eli               11 Col. Crawfor          40-03.50  
      40-00  X  X  40-03.50       
 24 Jackson, Sam              11 Berea-Midpar          40-02.00  
      40-02  X  X  38-02.75        
 25 Shabino, Ben              10 Hudson                39-10.75  
      38-02  X  X  39-10.75        
 26 Banks, Tahj               12 Roosevelt             39-10.50  
      39-10.50  X  X  X        
 27 Wytalis, Will             12 St. Ignatius          39-09.50  
      39-07.25  X  X  39-09.50       
 28 Dafler, Zane              12 Mas. Jackson          39-01.50  
      39-01.50  X  X  X        
 29 Giusti, Tristan           12 Mas. Jackson          39-00.00  
      38-09.75  X  X  39-00        
 30 Barrett, Ethan            12 Boardman              38-10.75  
      37-06.75  X  X  38-10.75        
 31 Teglovic, Nick            12 Col. Crawfor          38-02.00  
      38-02  X  X  35-07        
 32 Ohler, Tristan            11 Cuy. Falls            38-00.25  
      37-00  X  X  38-00.25        
 33 Biggom, Justin            11 Cle. Heights          37-11.50  
      37-11.50  X  X  X        
 34 Genova, Dom               10 Twinsburg             37-11.00  
      37-03  X  X  37-11        
 35 Teter, Conner             12 GlenOak               37-10.00  
      37-10  X  X  35-09.50        
 36 Miller, Alexander         11 Medina                37-06.25  
      37-06.25  X  X  X        
 37 Bux, Cadin                11 Wadsworth             37-04.00  
      37-01.50  X  X  37-04        
 38 Smith, Alex               10 GlenOak               36-11.00  
      36-11  X  X  X        
 39 Lopez, Marco              12 New Philadel          34-11.25  
      34-11.25  X  X  X        
 40 Auerbach, Jacob           11 Copley                34-09.00  
      34-09  X  X  X        
 41 Long, Aiden               12 Tallmadge             34-08.50  
      34-08.50  X  X  X        
 42 Piazza, Brycen            10 Wadsworth             34-00.00  
      34-00  X  X  X        
 43 Saad, Alaa                12 Canton McKin          33-03.00  
      33-03  X  X  X        
 44 Ermakov, Dimitry          11 Berea-Midpar          33-01.00  
      33-01  X  X  X        
 45 Guice, Trey               11 Shaker Hts.           33-00.00  
      33-00  X  X  X        
 46 Proudfoot, Tristain       11 East Canton           31-01.00  
      31-01  X  X  X        
 47 Grimm, Caiden             12 Louisville            30-02.00  
      30-02  X  X  X        
 48 Rehs, Joey                10 Cuy. Falls            29-05.50  
      29-05.50  X  X  X        
 49 Sloan Parks, Jackson      11 Shaker Hts.           28-03.75  
      28-03.75  X  X  X       
 -- Cherne, Tyler             11 Boardman                  FOUL  
      X  X  X  X        
 -- Upshaw, Quentin           12 Roosevelt                 FOUL  
      X  X  X  X        
 -- Mackey, Treyton           11 Canton McKin              FOUL  
      X  X  X  X        
 -- Peterson, Kyle            10 East Canton               FOUL  
      X  X  X  X        
 
Boys Discus Throw
=======================================================================
        Meet: M 187-06  4/14/2018   Andrew White, GlenOak                      
     Stadium: S 204-10  8/1/2018    Andrew White, GlenOak                      
    Name                    Year School                  Finals  Points
=======================================================================
  1 Mayer, Oliver             11 Woodridge            146-02.75   10   
      146-02.75  X  X  145-04.75       
  2 Toth, Blake               11 Hudson               144-03.25    8   
      144-03.25  X  X  X        
  3 Arnold, Steve             12 Hoover               143-09.75    6   
      143-09.75  X  140-08.75  X       
  4 James, Jamell             11 Austintown-F         141-05.50    5   
      141-05.50  X  X  X        
  5 Stockman, Carson          12 Salem                139-11.25    4   
      135-05  X  139-11.25  X        
  6 Kamperman, Ryan           11 Salem                135-08.25    3   
      105-08.25  X  X  135-08.25        
  7 Cherne, Tyler             11 Boardman                130-09    2   
      X  130-09  X  125-09.75       
  8 Williams, D.J.            10 Austintown-F         130-03.75    1   
      130-03.75  X  X  X        
  9 Fellows, Aiden            12 Mentor               127-01.50  
      120-07.50  X  X  127-01.50        
 10 Teter, Conner             12 GlenOak              125-07.75  
      122-08.50  X  X  125-07.75        
 11 Ermakov, Dimitry          11 Berea-Midpar         124-04.25  
      124-04.25  X  X  X        
 12 Barrett, Ethan            12 Boardman             124-01.75  
      X  124-01.75  X  123-04.75       
 13 Mold, Donald              12 Twinsburg            123-03.75  
      109-07.50  X  X  123-03.75       
 14 Manley, Nicholas          12 Medina               122-11.25  
      120-03.75  X  122-11.25  X      
 15 Shabino, Ben              10 Hudson               120-01.50  
      X  110-04.25  X  120-01.50        
 16 Lovell, Jake              12 Mas. Jackson         117-02.50  
      X  117-02.50  X  114-06        
 17 Gillespie, Patrick        11 Medina               116-03.25  
      X  106-10.50  116-03.25  X        
 18 Newsom, Jeremiah          11 Woodridge            115-02.50  
      115-02.50  X  X  111-07.75        
 19 Kuty, Alex                11 Mas. Jackson            114-04  
      114-04  X  X  11-02.50        
 20 Jacobs, Tyson             12 Twinsburg            113-09.50  
      106-06.25  X  113-09.50  X        
 21 Hawke, Benjamin           12 Strongsville            112-00  
      X  X  X  112-00        
 22 Heigelman, Matt           11 Tallmadge            110-02.50  
      X  107-10.50  X  110-02.50        
 23 Jordan, Trevin            10 Copley               109-07.50  
      X  X  X  109-07.50        
 24 Brazek, Cameron           12 Louisville           108-02.75  
      X  108-02.75  X  X       
 25 Rothrock, Zach            10 New Philadel            107-03  
      107-03  X  X  X       
 26 Peterson, Kyle            10 East Canton          106-02.25  
      106-02.25  X  X  X        
 27 Brewer, Eli               11 Col. Crawfor         106-01.75  
      106-01.75  X  X  X        
 28 Smith, Alex               10 GlenOak              104-04.75  
      104-04.75  X  X  X        
 29 Krempa, Ryan              12 Strongsville         102-09.75  
      102-09.75  X  X  X        
 30 Rick, Leo                 09 St. Ignatius            101-03  
      X  101-03  X  X        
 31 Woolbert, Garrett         11 Hoover               101-01.25  
      101-01.25  X  X  X        
 32 Kause, Joe                12 St. Ignatius         100-09.75  
      100-09.75  X  X  X        
 33 Rehs, Joey                10 Cuy. Falls           100-06.75  
      100-06.75  X  X  X        
 34 Smith, Chase              11 Euclid                99-02.50  
      X  99-02.50  X  X        
 35 Henderson, DaRon          11 Copley                98-11.50  
      X  X  98-11.50  X        
 36 Teglovic, Nick            12 Col. Crawfor          94-11.75  
      X  94-11.75  X  X        
 37 Jackson, Sam              11 Berea-Midpar          93-10.50  
      93-10.50  X  X  X        
 38 Ohler, Tristan            11 Cuy. Falls            92-04.50  
      X  92-04.50  X  X        
 39 Whipkey, Will             12 Louisville            90-07.75  
      X  X  X  90-07.75        
 40 Payn, Sean                10 Wadsworth             89-01.50  
      X  89-01.50  X  X        
 41 Linton, Jaden             12 Euclid                89-00.75  
      89-00.75  X  X  X        
 42 Ohl, Dawson               10 New Philadel          88-06.75  
      88-06.75  X  X  X       
 43 Bostelman, Ethan          12 Mentor                85-07.50  
      X  85-07.50  X  X        
 44 Guice, Trey               11 Shaker Hts.           84-07.50  
      X  X  X  84-07.50       
 45 Gibson, Austin            11 Tallmadge             80-08.75  
      X  80-08.75  X  X        
 46 Proudfoot, Tristain       11 East Canton              75-07  
      75-07  X  X  X       
 47 Bowser, Brian             11 Wadsworth             71-08.25  
      71-08.25  X  X  X       
 48 Sloan Parks, Jackson      11 Shaker Hts.           43-11.75  
      43-11.75  X  X  X       
 -- Saipaia, Nehemiah         12 Canton McKin              FOUL  
      X  X  X  X       
 -- Biggom, Justin            11 Cle. Heights              FOUL  
      X  X  X  X        
 -- Saad, Alaa                12 Canton McKin              FOUL  
      X  X  X  X        
 -- Mercury, Amari            11 Roosevelt                 FOUL  
      X  X  X  X       
 -- Banks, Tahj               12 Roosevelt                 FOUL  
      X  X  X  X        
 
Mixed 100 Meter Dash Wheelchair
================================================================
        Meet: M 21.95  4/13/2019   Micah Beckwith, Boardman                    
     Stadium: S 20.82  5/10/2019   Christopher Marx, Mass. Perry               
    Name                    Year School                  Finals 
================================================================
  1 Knowles, Elena            W9 GlenOak                  32.23  
 
Mixed 400 Meter Dash Wheelchair
================================================================
        Meet: M 1:21.87  4/13/2019   Micah Beckwith, Boardman                  
     Stadium: S 1:21.87  4/13/2019   Micah Beckwith, Boradman                  
    Name                    Year School                  Finals 
================================================================
  1 Knowles, Elena            W9 GlenOak                1:52.69  
 
Mixed 800 Meter Run Wheelchair
================================================================
        Meet: M 2:49.79  4/13/2019   Micah Beckwith, Boardman                  
     Stadium: S 2:49.79  4/13/2019   Micah Beckwith, Boardman                  
    Name                    Year School                  Finals 
================================================================
  1 Knowles, Elena            W9 GlenOak                3:59.84  
 
Mixed Weight Throw Wheelchair
================================================================
        Meet: M 11-08.25  4/13/2019   Micah Beckwith, Boardman                 
     Stadium: S 11-08.25  4/13/2019   Micah Beckwith, Boardman                 
    Name                    Year School                  Finals 
================================================================
  1 Knowles, Elena            W9 GlenOak                9-09.00