Leopards Rally Falls Short Vs. CVCA 14-12 – Boys Lacrosse
CVCA 14, Louisville 12
<<< Previous Vs. Boardman | Boys Lacrosse Schedule | Next At Wooster >>>
The Louisville Leopards Boys Varsity Lacrosse Team fell in a back-and-forth match against the CVCA Royals Tuesday Night at Louisville Leopards Stadium. With the loss, Louisville drops to 5-3 on the season.
---
Davide Scores 4 Goals to Lead Louisville
Junior attack Jacob Davide scored four goals and also registered an assist to lead the Leopards. Davide scored three goals in the first half and notched the first goal of the second half to get Louisville to within 8-6 with 11:11 left in the third quarter.
Senior attack Josh Bole and senior midfielder Joe Reynolds also each recorded hat tricks for Louisville. Senior midfielder Brandon Kimble added a pair of goals as well to round out the Leopard scoring.
---
Leopards Tie Game with 4 Goals in 2:19
Louisville jumped out to a 2-0 lead to start the game, but CVCA answered with three straight goals to take a 3-2 lead by the end of the first quarter. Davide tied the game at 3-3 just 37 seconds into the second quarter, but the Royals answered with another string of three consecutive scores to take a 6-3 lead. CVCA eventually went into the half up 8-5.
The Royals would pull out to their largest advantage of the game at 10-6 with 8:56 left in the third quarter. Senior attack Kadin Ballard scored via an assist from junior attack Aiden Cannone to give CVCA a commanding four-goal cushion.
The Leopards quickly erased their deficit scoring four goals in a span of 2:19. Bole netted three of those four scores with Kimble also adding a goal at the 5:51 mark. Bole scored twice in a span of 10 seconds to tie the game up at 10-10 with 4:05 to go in the third quarter.
---
CVCA Pulls In Front 13-10, Reynolds Answers
Sophomore midfielder Tyler Young gave the Royals the lead back by scoring with just seconds remaining on the clock to end the third quarter. CVCA extended its advantage when senior attack Brant Simmons opened the final quarter with a pair of goals to put the Royals in front 13-10 with 6:07 left in the game.
Reynolds scored back-to-back goals in response for the Louisville. He scored with 3:02 left and then got the Leopards to within a single score at 13-12 with only 1:16 remaining.
---
Simmons Scores CVCA Record 8 Goals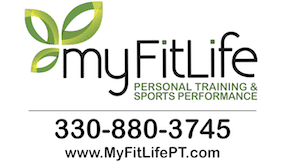 Louisville fought hard to comeback, but CVCA would prevail in the end as Simmons scored the game-clinching goal with 31 seconds remaining to put the Royals in front 14-12. The goal was his eighth of the contest, a new single game record for CVCA Lacrosse.
Sophomore midfielder Lucas Mitchell won 22 of 30 face-offs, fielded a team high 19 ground balls, and also scored a goal as another leading contributor to the Royals winning effort. Senior midfielder Eli Diakandru also scored a goal and registered a team high three assists. Ballard and Young finished with a pair of goals as well for CVCA.
Junior goalie Karsten Houk recorded seven saves to lead the Royals on defense. Long stick midfielder/defender Luke Perrotta also fielded six ground balls and junior defender/long stick midfielder Caleb Parambil picked up five ground balls. Ballard, Parambil, and Perrotta finished with an assist each. Cannone tallied 2 assists as well.
---
Leopards Vs. Royals Boys Lacrosse History
Louisville is now 1-1 against CVCA all-time with both games being played at Louisville Leopards Stadium. The Leopards defeated the Royals 13-12 last season.
<<< Previous 2021 | CVCA All-Time Series
JV: CVCA 10, Louisville 1
UP NEXT: The Leopards will next travel to take on the Wooster Generals on Friday, April 22. JV will begin at 5:30 PM and Varsity will follow around 7:30 PM.
---
Donate to Leopard Nation
---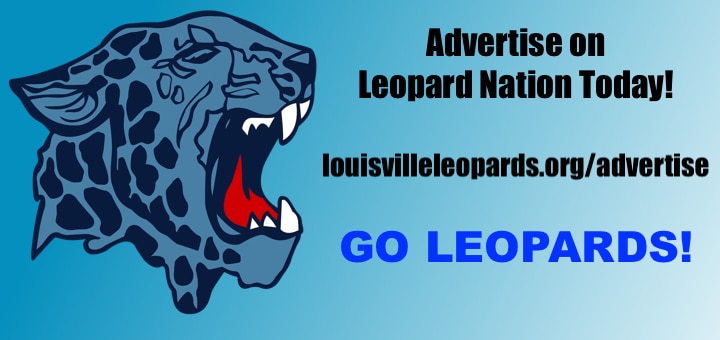 Don't forget to Subscribe to Our Posts for Free
---
CVCA at Louisville Boys Lacrosse Box Score
ROYALS 14, LEOPARDS 12
Team 1-2-3-4–TOTAL
CVCA 3-5-3-3–14
Louisville 2-3-5-2–12
1st Quarter
LOUISVILLE – Joe Reynolds | LHS 1, CVCA 0, 9:39
LOUISVILLE – Jacob Davide | LHS 2, CVCA 0, 6:18
CVCA – Eli Diakandru | LHS 2, CVCA 1, 4:37
CVCA – Tyler Young (Kadin Ballard) | LHS 2, CVCA 2, 4:03
CVCA – Brant Simmons (Eli Diakandru) | LHS 2, CVCA 3, 2:31
2nd Quarter
LOUISVILLE – Jacob Davide | LHS 3, CVCA 3, 11:23
CVCA – Tyler Young | LHS 3, CVCA 4, 8:53
CVCA – Brant Simmons | LHS 3, CVCA 5, 7:01
CVCA – Lucas Mitchell (Eli Diakandru) | LHS 3, CVCA 6, 5:25
LOUISVILLE – Jacob Davide | LHS 4, CVCA 6, 2:58
LOUISVILLE – Brandon Kimble | LHS 5, CVCA 6, 1:48
CVCA – Kadin Ballard | LHS 5, CVCA 7, 1:32
CVCA – Brant Simmons | LHS 5, CVCA 8 , 0:32
3rd Quarter
LOUISVILLE – Jacob Davide | LHS 6, CVCA 8, 11:11
CVCA – Brant Simmons | LHS 6, CVCA 9, 9:45
CVCA – Kadin Ballard (Aiden Cannone) | LHS 6, CVCA 10, 8:56
LOUISVILLE – Josh Bole | LHS 7, CVCA 10, 6:24
LOUISVILLE – Brandon Kimble | LHS 8, CVCA 10, 5:51
LOUISVILLE – Josh Bole | LHS 9, CVCA 10, 4:15
LOUISVILLE – Josh Bole | LHS 10, CVCA 10, 4:05
CVCA – Tyler Young | LHS 10, CVCA 11, 0:02
4th Quarter
CVCA – Brant Simmons | LHS 10, CVCA 12, 10:20
CVCA – Brant Simmons (Caleb Parambil) | LHS 10, CVCA 13, 6:07
LOUISVILLE – Joe Reynolds | LHS 11, CVCA 13, 3:02
LOUISVILLE – Joe Reynolds | LHS 12, CVCA 13, 1:16
CVCA – Brant Simmons | LHS 12, CVCA 14, 0:31
Records: Louisville 5-3