Louisville Blanks Cuyahoga Falls 33-0 – Freshman Football
Louisville 33, Cuyahoga Falls 0
<<< Previous At GlenOak | Freshman Football Schedule | Next At North Canton Hoover >>>
The Louisville Leopards Freshman Football Team shutout the visiting Cuyahoga Falls Black Tigers Thursday Evening at Louisville Leopards Stadium. With their second shutout in three games, Louisville improves to 3-5 on the season.
---
---
Dougherty Runs for a Pair of 1st Half Touchdowns
Touchdown!
Louisville 20
Cuyahoga Falls 0 pic.twitter.com/bvaTe003B9

— Terrie Horn (@LepsAD) October 14, 2021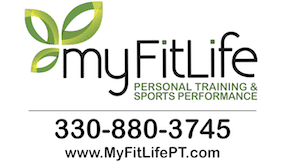 Runningback Cam Dougherty ran for a pair of second quarter touchdowns to lead the Leopards in building a 20-0 halftime advantage. He scored from 6 and 16 yards away. Dougherty's second touchdown run was setup by a 44 yard catch and run by Tyler Paumier.
Earlier quarterback Cooper Rice broke free for a 57 yard touchdown run to give Louisville a 7-0 lead with 1:29 left in the first quarter. The Leopards defense would do the rest in earning their second shutout of the year highlighted by Kason Graybill's second quarter interception.
Interception by the Leopards! pic.twitter.com/yZHYwbVlN8

— Terrie Horn (@LepsAD) October 14, 2021
---
Leopards Add to Their Lead in 2nd Half
Louisville special teams got in on the action late in the third quarter. The defense had Cuyahoga Falls backed up in the shadow of their own goal posts before Kolton Loy stormed in to block their punt attempt. Aiden Volkert picked up the blocked boot and returned it a yard to the endzone to put LHS in front 26-0 with 1:03 remaining in the third quarter.
The Leopards added to their lead in the fourth quarter. Dougherty ran for 39 yards to the edge of the Black Tigers redzone. Then Wyatt Smith finished off Louisville's final scoring drive with a 20 yard touchdown run. Seth Colley booted through his third extra point make of the game to put the Leopards ahead 33-0 with 5:15 left in 4th.
https://twitter.com/LepsAD/status/1448775826334494728
With the mercy rule invoked by the 30+ point differential, the clock ran the rest of the way and Louisville sealed its third victory of the season.
UP NEXT: The Leopards will conclude the season next week when they travel to take on the North Canton Hoover Vikings on Thursday, October 21 at 5:00 PM.
---
Donate to Leopard Nation
---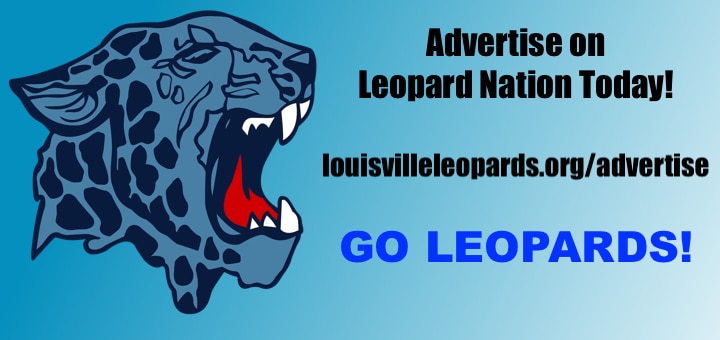 Cuyahoga Falls at Louisville Freshman Football Game Statistics
Scoring Summary
LEOPARDS 33, BLACK TIGERS 0
Team 1-2-3-4–TOTAL
Cuyahoga Falls 0-0-0-0–00
Louisville 7-13-6-7–33
1st Quarter
LOUISVILLE – Cooper Rice 57 Yard Run (Seth Colley Kick) | LHS 7, CFHS 0, 1:29
2nd Quarter
LOUISVILLE – Cam Dougherty 6 Yard Run (Seth Colley Kick) | LHS 14, CFHS 0, 6:35
LOUISVILLE – Cam Dougherty 16 Yard Run (Kick Failed) | LHS 20, CFHS 0, 0:39
3rd Quarter
LOUISVILLE – Aiden Volkert 1 Yard Punt Block Return (Run Failed) | LHS 26, CFHS 0, 1:03
4th Quarter
LOUISVILLE – Wyatt Smith 20 Yards Run (Seth Colley Kick) | LHS 33, CFHS, 0, 5:15
Records: Louisville 3-5