Couto Returns as Lady Leopards Basketball Head Coach
Jeff Couto has been hired and will return as the next varsity head coach of the Louisville Leopards Girls Basketball program.
---
Couto's Previous Tenure from 1999-2008
Couto previously coached the Lady Leopards from 1999-2008 compiling a record of 127-74 (.674) overall and ending his run with three consecutive Northeastern Buckeye Conference titles. He holds an 86-40 (.683) record in league play against the NBC and a 12-9 (.571) mark in the postseason. Couto also led LHS to four DII Sectional Titles in 2000, 2004, 2005, and 2007.
Couto currently has the third most coaching wins in Louisville Leopards Girls Basketball history only behind his predecessor John Gresko 202-155 (.566) from 1983-1999, and his successor, Garee McCully 144-104 (.581) from 2008-2019. His .632 winning percentage is second only to Greg Parrish (44-24) who finished with a .647 winning percentage in three seasons from 1979-1982.
Couto also planted the seeds as head coach of two other thriving Lady Leopards programs. He guided the Louisville Girls Golf Team to a 7-8 (.467) record in 2012. Previously, Couto amassed a record of 74-66 (.529) in six seasons, from 1994-1999, at the helm of the Lady Leopards Softball program.
---
Esterak Departs After Two Seasons
Former Louisville Leopards Girls Basketball Head Coach Chris Esterak leaves the program after two seasons. Esterak finished 23-22 (.511) overall, which included a 3-2 record in the postseason. Esterak led Louisville to a 15-8 record and a DI Sectional crown during his first season in 2019-2020 before following that up with an 8-14 record this past season that was riddled with rescheduling from COVID.
Esterak will replace Heath Savage as the head coach of the Twinsburg Tigers. Esterak brings the Tigers 17 years of head coaching experience which includes a 161 career victories.
Abbe Esterak will join him as an assistant varsity coach after assisting for the Lady Leopards the past two seasons.
"My goal this year is to help bring back the winning tradition back to Twinsburg."

– Twinsburg Girls Basketball Head Coach Chris Esterak
---
2021-2022 Lady Leopards Coaching Staff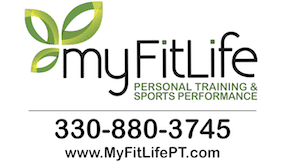 Kory Swope will return as an assistant coach on Couto's varsity staff. Brian Layton will be this year's JV head coach and Chad Weaver will return as the JV assistant head coach.
According to the Board of Education minutes for their October meeting, Dan Moody will be the 8th grade girls basketball coach and Jerry Fresenko the 7th grade girls basketball coach.
Cover Photo By The Louisville Herald
---
Donate to Leopard Nation
---